Moving to Reading for work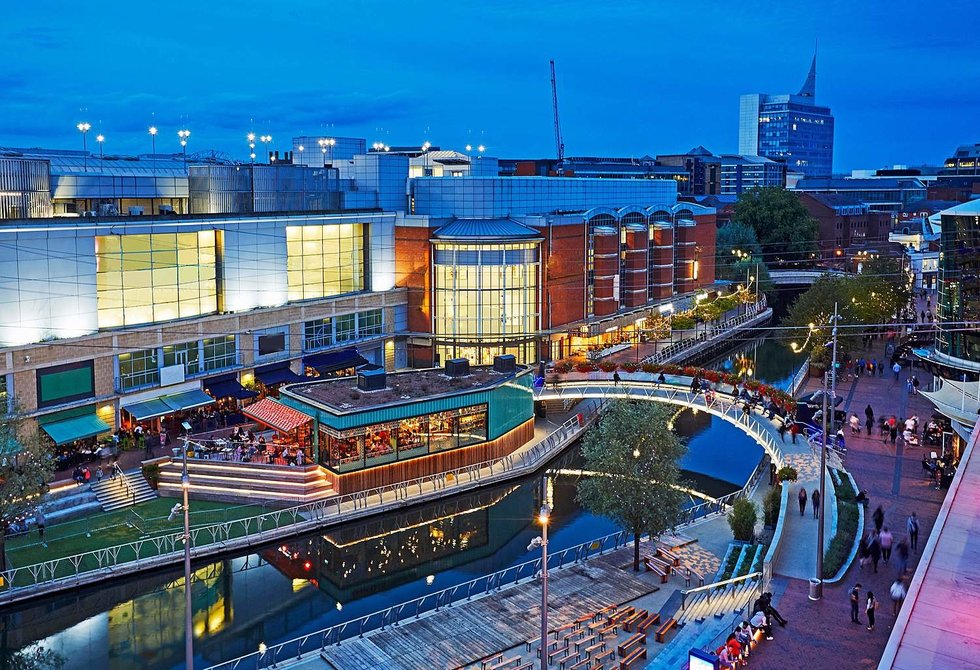 Both a regional centre and a commuter town, Reading plays a key role in the southeast of England. The new Crossrail, aka the Elizabeth Line, is set to make connections to the capital even easier when it finally opens—it's expected to be up and running in 2021—while the town has enough job opportunities in IT, finance and more to make people stick around. On top of this, Reading scooped second place out of 42 cities in DEMO/PwC's Good Growth for Cities Index in 2019, which measures urban economic wellbeing. Together with its prestigious university, famous music festival and loads of outdoor activities, Reading is the new place to be.
About Reading
Reading's location is key to its success. As the largest town in England, it is also the main commercial centre for the Thames Valley, an area dubbed the UK's Silicon Valley. Its excellent rail connections don't hurt, either: you can be in London in under 30 minutes while there are direct links to Heathrow Airport. It's often seen as a commuter town due to its proximity to the Big Smoke, but more people commute into Reading than out of it. It's truly at the centre of the action, and not just for Berkshire.
The job market
Reading has a lot going on. There's the university with its academics and research centres; the booming tech scene; and a host of business hubs that are home to the regional headquarters of multinationals such as PwC, Huawei and Microsoft. The employment rate is 78.3% as of June 2019, which is slightly skewed due to the large number of university students here. At the same time, nearly 50% of the workforce has a degree, which makes it a highly educated place to work.
Startups
With Reading's impressive tech sector, it's unsurprising that the startup scene is starting to flourish as well. In 2016, 320 digital tech companies were established in Reading. At the same time, there are also plenty of networking opportunities, as well as sufficient local infrastructure such as ScaleUp Berkshire to help budding entrepreneurs. In 2018, the University of Reading's Gateway building opened its doors, offering cutting-edge lab and office space for growth-orientated companies in the Thames Valley Science Park, which could spark another rise in tech startups in the area.
Hiring sectors
Tech: 25% of jobs here are in the digital sector, making this a very valuable relocation option. Indeed, Reading has the highest average digital salary outside London at £53,225p/a.
Biopharma and biotech: a national account manager at Bayer, one of the main biopharmaceutical companies in the area, could earn from £66,000p/a.
Financial services: base pay for a financial analyst in Reading is around £42,600.
Creative industries: Reading is seeing the second-fastest growth in creative jobs in the country.
Information and communications: almost one in every three jobs created in Reading until 2021 is predicted to be in this sector.
Town layout
The centre of action depends on what you do. The official town centre is dominated by The Oracle, a modern shopping centre, with the main high street, Broad Street, nearby. Most of Reading's work life is conducted at one of seven business centres. The University of Reading is to the southeast, about two miles out of town, and functions as a student hub. Since the Government announced plans for the new Crossrail station in 2014, the surrounding area has received a boost, with more mixed housing developments being built along the Thames.
Who does Reading suit?
As a hub for the Thames Valley, Reading truly functions as centre of the action for the surrounding area. Its most famous event is the Reading Festival, for which residents get a chance to purchase tickets before sales open to the public. It's a friendly and highly educated city, with a mix of students attracted by the university and families looking to get their offspring into one of the highly ranked schools in the neighbourhood. A good 20% of university students end up staying on after graduation, so there's a fair chance of establishing yourself here for a while.
Its small size and location close to two rivers means that there are plenty of outdoor activities and watersports on your doorstep. Locals can join one of the many rowing or canoeing clubs—one of the best ways to explore the area and meet new people.
Pros
As a regional town, it has all the thrill of a city without the masses of people; perfect for those looking to escape the Big Smoke.
Conversely, its proximity to London means you can travel by rail to the capital in just 30 minutes if you miss the city buzz.
You're never far from nature, with several rivers, parks and national parks located in or near the town.
Cons
It's not the cheapest place around. Its location and amenities, as well as the presence of a profitable IT sector, make it one of the more expensive places to live in the UK.
Reading town gets congested, which means that getting from A to B can take a while if you're not on foot.
Practical information
Rent
The average property price for a flat in Reading in 2019 was £296,483, down 2.3% from the previous year. Buying a house is slowly getting cheaper, and may be a practical option if you're looking to settle here. Rental costs, however, are climbing, with a monthly average of £777 for a one-bedroom flat.
Transport
Reading relies on its bus network, mostly served by Reading Buses, as well as several other bus companies that run to villages nearby. A single ticket is £2, which can be paid either contactless or with exact change, or you can get a day pass for £4.
The town's massive railway station is a hub for National Rail services across the country: it's the second-busiest interchange station outside London, used by nearly 20 million passengers a year. It's also set to be the terminus of the much-hyped Elizabeth Line, which will run through central London to its eastern terminus in Shenfield, Essex, with other terminuses at Heathrow Airport and Abbey Wood. However, dozens of daily services to the Big Smoke are already in place, which makes Reading better connected than ever.
Relocation costs
Depending on where you're relocating from, you'll have to factor in a variety of costs. Are you close enough to commute to work before finding a new place? If not, you might have to find a short-term rental before moving into more permanent accommodation.
Beyond this, factor in costs such as sending boxes, hiring a man with a van, and more. If you're relocating due to a job offer, ask your company if they have a relocation package, which could help to soften the financial blow significantly.
Letting institutions know you've moved
First up, let your old council know you're moving to avoid paying any unnecessary council tax, and cancel all contracts with utility providers. After you've moved, make sure that essentials such as banks, subscriptions and more have your new address. If you really want to make sure all your mail arrives, ask the post office to redirect it, but this comes at a cost. Finally, you'll need to register with a local GP and set up new utility contracts. Don't assume that your former provider will be the best option in a new location: it always pays to shop around before signing up.
With all this in mind, all that's left is to say yes to that job offer and make your move to Reading.
Photo: Shutterstock
Thinking of moving to Barcelona for work? Discover all the insider tips, advice and inspiration with Work in Barcelona, our city guide.
Follow Welcome to the Jungle on Facebook and sign up for our newsletter to receive our best articles every week.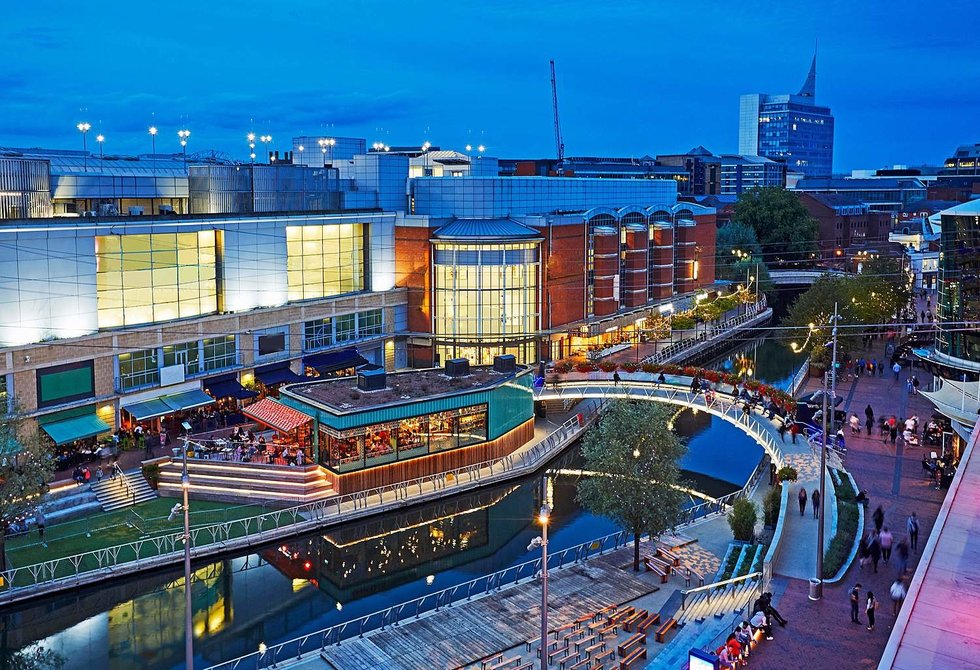 Looking for your next job opportunity?
Over 200,000 people have found a job with Welcome to the Jungle.
Explore jobs