Out of office: perks and challenges of an unlimited holiday policy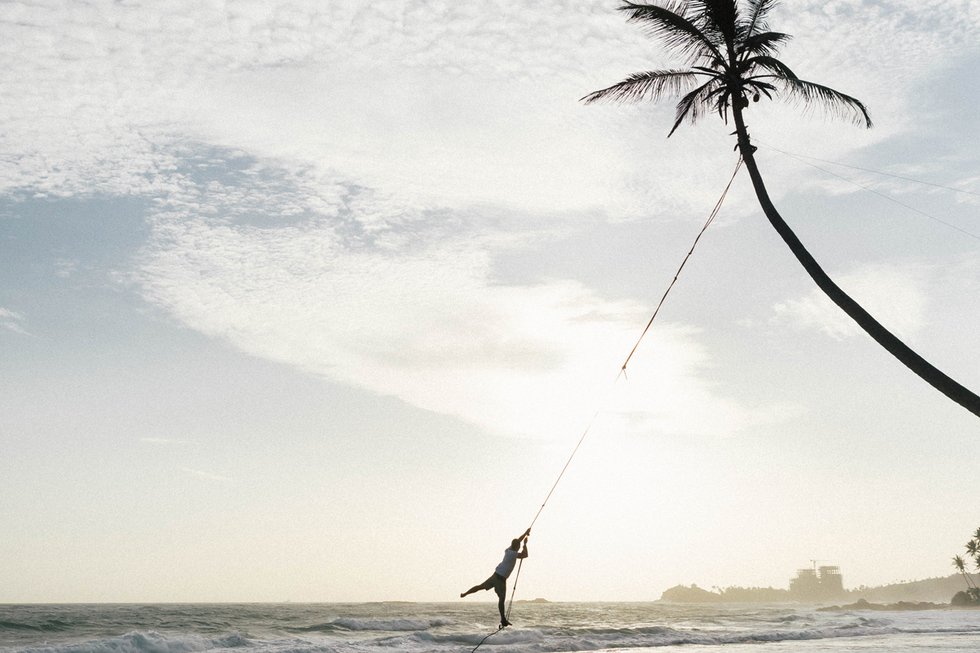 Imagine setting up your "out of office" message for six weeks straight, turning off your work phone, and jetting off to a tropical paradise, all while having a permanent job and a salary. This dream scenario is now possible in a growing number of companies that have introduced an uncapped holiday policy. Here we look at how unlimited leave works—and whether the reality lives up to the promise.
The unlimited holiday trend was started in the mid-1990s by US companies such as IBM. Other companies then jumped on the bandwagon—Hubspot in 2010, Netflix and Virgin Group in 2014, and Kronos in 2016. Although an uncapped holiday policy still requires you to show up for work, there's no upper limit to how many days off you may take. Employees are free to go about their work as they see fit, and they are evaluated on their output, not their physical presence.
The surge of unlimited holiday leave in the UK
An increasing number of British companies have started advertising this perk. On the job site Indeed, the number of job posts offering unlimited paid annual leave has more than doubled in the past two years. "Since 2017, the number of jobs posted on Indeed.co.uk offering uncapped holidays has risen from 226 jobs per million in May 2017 to 562 jobs per million in May 2019—a 148% increase. Despite the dramatic rise, limitless holiday remains rare and just 0.06% of job descriptions on Indeed.co.uk mention it," said Lewis Dean, Indeed UK corporate communications manager.
Dean puts the increase down to the UK's low unemployment rate: the tight labor market is pushing employers to fight hard to attract the best talent.
Unlimited holiday: what's not to love?
It can improve work-life balance
Some 12.8 million working days are lost each year due to work-related stress and anxiety, according to the Health & Safety Executive in the UK. To relieve stress and improve work-life balance, more holiday leave might well be the answer. A recent study of 2,000 British employees revealed that the favorite work perk a company can offer is additional holidays, sabbaticals and flexible working (26.8%) over anything else—even a company car (16.4%).
It's much more flexible
Giving staff the chance to estimate how and when they'll do their work is one of the principles of digital agency Visualsoft. "It's impossible to have a one-size-fits-all approach to flexibility. We let our teams figure out what works best for them, as long as they deliver excellent work, on time," says Alix Bolton, head of people at Visualsoft.
At Visualsoft, all employees work their contracted hours, but they can arrange their working hours in a way that suits their lifestyle. Jayne Irwin, a senior finance assistant at Visualsoft, says that the flexible work policy has given her a healthier work-life balance. "As long as I am on top of my workload and managing my task list efficiently, I am able to take as many holidays as I see fit. I usually take at least three or four holidays with my family a year," she said. Last year, Irwin took 30 days off, not including bank holidays.
It's not a free for all
At Visualsoft, the unlimited holiday allowance comes with clear rules. All 300 employees must take statutory holiday entitlement as a minimum, consisting of 20 days and eight bank holidays. They must have met or be on track to meet monthly targets, and all holiday leave must be requested via the system and approved. Leave can only be taken up to a maximum of 14 days at a time. Moreover, Visualsoft has its "peak time" in the last quarter of the year, so generally, holidays won't be approved then, other than for Christmas.
"We're automated to see bums on seats equal productivity, but this simply isn't the case in modern businesses. Businesses aren't bound by a strict 9-5 any longer and the advancement of technology makes it easier to carry out work in a more agile way," said Bolton.
Why unlimited leave might not be as good as it looks
It can lead to employee anxiety
Unlimited holiday leave doesn't always work—and it doesn't work for everyone. Matthew Wallace is growth manager at CharlieHR in London. He has been with the HR software company since it was founded in 2015, when every employee received unlimited, fully paid holiday leave.
"Ben and Rob worked with different companies that had unlimited holiday policies before founding CharlieHR, and they wanted to carry it forward," he said. "The idea was to show they trust their employees upfront, and this is what they wanted the unlimited holiday policy to portray. "
"To be honest, when I first heard about it, I shrugged my shoulders a little and I thought that unlimited will never mean unlimited."
It turned out that he was right. Charlie HR's unlimited holiday policy ran until 2018. In a candid post on the company's blog, co-founder Ben Gateley explained what went wrong. Among the reasons, Gateley noted that "high performers will perform highly", meaning that some employees were just not taking enough holiday. For some, not having a set allowance led to anxiety.
It's not a fair way to work holiday leave
An unlimited holiday policy might even lead to unfairness. Some employees have no qualms about taking 30 days off, leaving their colleagues to take up the slack. "If you work in a team, you like your colleagues, and you're trying to achieve the same goal, I think it is impossible for you to disappear for six weeks straight. I knew I'd never be able to take 40 days off a year," said Wallace.
He says that he wouldn't be able to meet his targets if he did this and usually takes 20 to 22 days—less than the UK's mandatory holiday allowance.
It doesn't suit the European holiday leave model
Legally, most full-time employees in the UK receive at least 28 days' paid annual leave a year. Meanwhile, in the US, there is no legal requirement for companies to offer staff paid leave, but in reality, the average is 10 days. This is also why an unlimited holiday policy is often a bigger incentive in the US than the UK. Eventbrite, for example, opted for different vacation policies in the US and Europe because of their respective laws.
You can't use a day off as an incentive or reward
Normally, if somebody is working hard, you could tell them to take a day off as a reward for their productivity. When your employees have an unlimited number of holidays, that doesn't really work. Kate Matthews, HR director at EST, realized this when she helped to implement an unlimited holiday policy at the firm in 2015. "You can't use days off as an incentive or to reward hard work," she said. "It does limit your ability to reward good behavior."
Does unlimited holidays mean all play and no work?
In 2018 and 2019, Visualsoft employees took, on average, 4.4 days more than statutory leave—with the extreme being an extra 22 days. "Industry data tells us that employees tend to take only approximately one week more than the statutory minimum," says Bolton.
Recent research shows that unlimited holiday schemes can even result in employees taking less time off. HR expert Matthews says that not all employees are comfortable with managing their own holiday. "For some, it is probably a personality trait. Also, somebody with a really responsible role might find it more difficult to take too much holiday," she said.
She believes close monitoring is crucial. "We use an electronic system, and if we spot that somebody is not taking enough holiday, the line manager will tell them it would be a good idea to take some days off," said Matthews.
Gary Bury, the co-founder of Timetastic, an app for managing staff leave and holiday, says that many of their clients offer this perk. "It's become pretty popular with startups and forward-thinking companies," he said. Bury, however, is skeptical. "I'm not convinced it is the best policy," he said. "The future may have an element of unlimited allowance, but with a minimum expectation."
Is it for you?
There isn't a one-type-fits-all formula. While some of us would be happier with a more flexible schedule, others might actually end up taking less holiday. Also, the success of the policy largely depends on what country you work in—and who you work for. "This policy wouldn't really work in a company where you rely on people working fixed hours from a fixed location," said Matthews. "It would be quite challenging, as you would need to make sure that you have enough available workforce at any time."
Finally, an unlimited holiday policy doesn't work without well-defined rules, and a company shouldn't try to bring it in overnight, warned Matthews. "Think upfront to make sure your team is quite autonomous, and that your employees can manage their own workload. They need to be in the right mindset and have a strong work ethic. There needs to be some rules and the oversight is crucial," she said.
Photo: Welcome to the Jungle
Follow Welcome to the Jungle on Facebook on LinkedIn and on Instagram and subscribe to our newsletter to get our latest articles every day!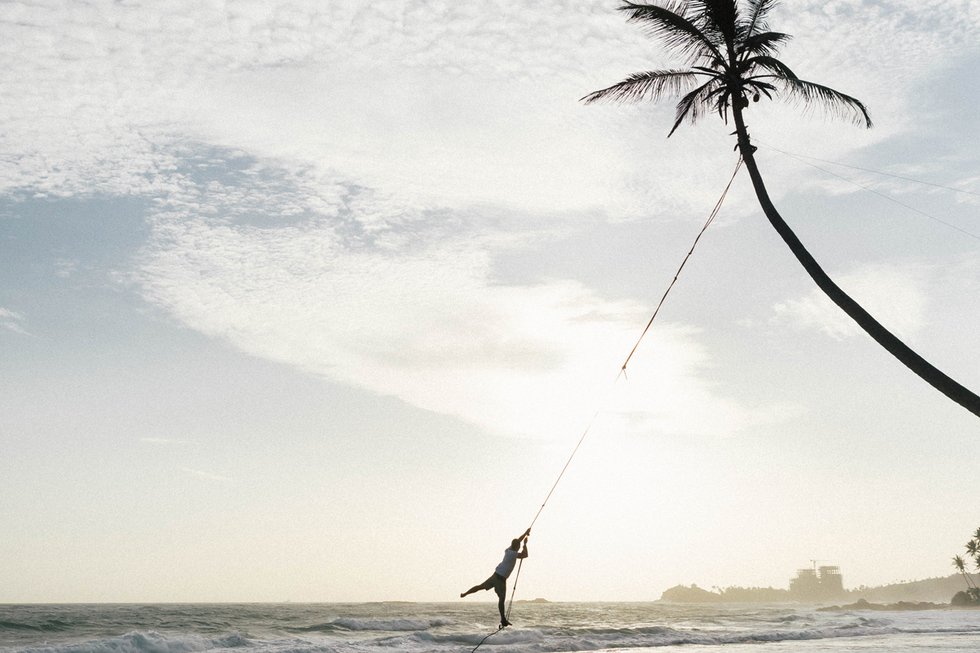 Looking for your next job opportunity ?
More than 200,000 candidates have found a job with Welcome to the Jungle
Explore jobs