The UK's 4-day workweek trial is hailed, but questions remain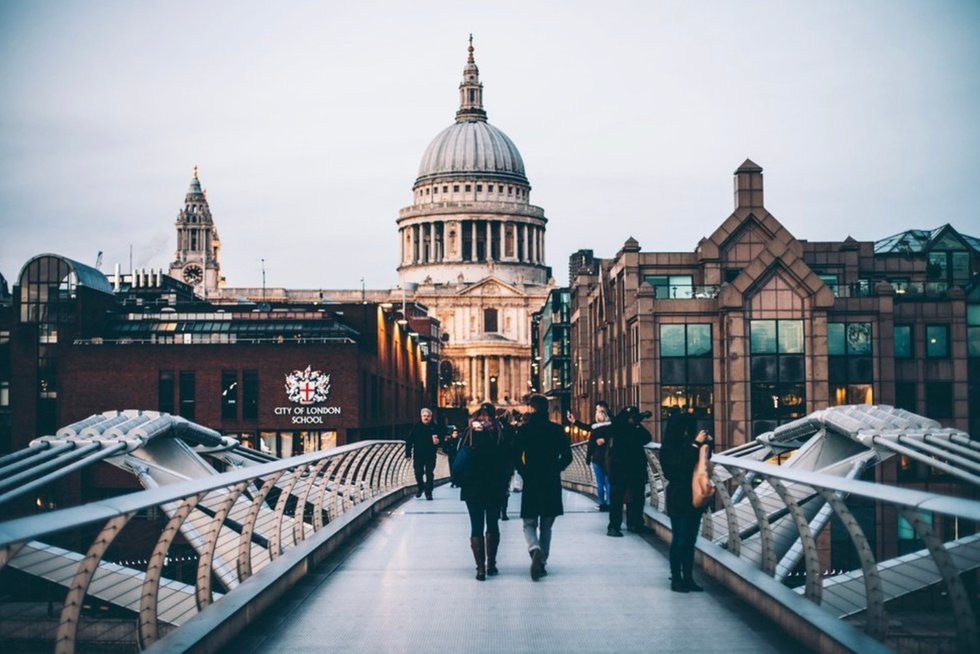 In case you haven't heard the news, a whopping 91% of UK companies participating in a pilot of the four-day workweek want to keep their new schedule permanently. While the trial was clearly an immense success, the positive results don't negate the challenges that arise when implementing this new rhythm of work.
Over 60 participating companies with a total of 2,900 employees spent the period between June 2022 and January 2023 testing if this cutting-edge schedule could work without slashing productivity or salaries. They were accompanied by the project's organizers, the NGO 4 Day Week Global and the UK's 4 Day Week Campaign, and monitored by researchers from the think-tank Autonomy, who were eager to provide further evidence on the benefits of reduced working hours.
As the test came to an end, Gary Conroy, the founder and director of a participating skincare company called 5 Squirrels, was part of the 91% committed to preserving this new way of working: "It's both great and disorienting because you adapt to it quickly. Now the week seems long, and the weekend seems too short!"
Conroy assures that even when the novelty wore off, participants still felt the benefits. His life changed when 5 Squirrels adopted the four-day workweek: "You feel younger, less tired. You organize your life better, and you're able to do everything you've wanted to get done. Organize your house, clean the floors… all those things you're always putting off for the next day. The main result is having more time for yourself, and it quickly becomes second nature."
Jade Pagnard, a cosmologist at 5 Squirrels, says "it's a real break every week. You can do a lot more things in your personal life. And when Monday comes, you go to work with a smile and you give it your all."
While Conroy has found that the program undoubtedly boots motivation, he warns that keeping productivity up requires thinking about work in a new way. "Having long periods of time where you can concentrate on work, reduce the number and length of meetings, increase discipline and reactivity, ending non-stop interruptions, good time management and planning everything perfectly. All of this needs to become a habit."
While the advantages of the four-day workweek are now obvious, the logistics created serious administrative and contractual challenges that the participating companies couldn't escape. "Administratively, things fell behind," says Conroy. To solve the problem, 5 Squirrels kept their five-day workweek contracts. "Employees have Fridays off, but the company reserves the right to ask employees to come in on Fridays," Conroy explains. "So far the company hasn't needed to invoke this rule, because even when we're behind on a manufacturing shipment, even in the worst scenarios, it's crazy but our teams manage to get the job done."
Six months isn't enough
Even though Mark Hasalm, managing director at Loud Mouth Media, thinks the pilot was a successful endeavor that boosted recruitment, employee loyalty and revenue, he still thinks things could have gone better: "It was hard!" Loud Mouth's leaders therefore decided to prolong the experimental phase until June 2023, giving them a full year to make the "cultural shift" necessary for company processes and practices to fully adapt. "We're 60% of the way there, and we're going to keep at it."
As the UK's official pilot has ended, Loud Mouth is continuing test mode on its own. What changes now? "No a lot," says Hasalm. "In our case, the help of mentors was pretty limited. As this had never been done before, there weren't resources that we could refer to when we had problems. When we contacted them, they told us they'd never encountered the problem before. So at the end of the day it was up to us to decide how to fix things."
The errors committed during the test phase led Loud Mouth to make some important structural updates. "For example, we didn't change employees' paid vacation. This was a very bad idea, because everyone found themselves with three months of vacation per year, even while working four days a week. It was impossible," says Hasalm.
Getting everyone on the same page was yet another complication. "To be honest, I'd prefer it if my team were more present at the office," says Hasalm. "You have to check in regularly about new practices that come with the four-day workweek to make sure you're spending your time on things that are actually useful. Calling instead of writing an email, or vice versa, matching agendas, fixing priorities, canceling meetings that aren't useful." Hasalm also notes that the test led to some difficulties in recruiting. "We hired people who clearly only applied for the four-day workweek before realizing they may not be made for the job."
Despite these obstacles, Hasalm thinks the pilot was a good idea. Its large-scale nature created a network of companies confronted with the same upheaval at the same time. "It makes you less afraid," he says. "If you need support, there are people you can talk to. The fact that we were numerous created a safety net." He has no doubt the four-day workweek is the right choice for his company, and he'll readily share his experience with others to keep them from making the same mistakes. "We went into this blindly. Changing how we work, rethinking our company culture, you end up starting everything from scratch. Now, things are in place. We're re-doing it not because we want more changes, but because we want to look at what we did during the first phase and improve everything we can."
Hasalm preaches the virtues of the four-day workweek and actively helps those in a similar boat because, at the end of the day, "it's the human aspect that gives this project all its value. Working should be a way of making our lives easier. It should allow us to do things we couldn't do otherwise. I don't miss my children anymore — I can enjoy them. And I think that should be available to everyone. Everything else is secondary."
Good news for the future of work
The data and conclusions of the in-depth study conducted during this pilot were published on February 21 by 4-Day Week Global. It confirms "the trials are rated very highly by companies, with productivity and business performance scoring well." Of the 9% of participating companies that are not necessarily committing to the new schedule, 4% say they're seriously thinking about it.
A research team from Boston College, led by Juliet Schorr, followed the employees before, during and after the experimental phase. They measured the evolution of "professional satisfaction, work-life balance, individual and company-wide productivity, as well as other criteria," explains Alex Soojung-Kim Pang, program director at 4-Day Week Global and author of Shorter: Work Better, Smarter and Less. "It's good to be able to observe this transition and its impacts on a grand scale and in an objective manner."
The research team found improvements not just in revenue, recruitment and employee loyalty, but also in health and wellness. "Overall satisfaction with work and life is higher, with employees reporting lower rates of burnout and better physical and mental health. People also have fewer problems with sleep and are exercising more," reads the report. By reducing the time spent commuting, this new weekly rhythm also had a positive impact on the environment. In sum, the results of the project confirmed their predictions.
What about the companies ending the four-day adventure? According to Hazel Gavigan, Global Campaigns and Activation Officer at 4-Day Week Global, "After this large-scale test in the UK, three companies have indicated that they're putting the project on hold for now. Our team is currently working with them to better understand the issues they faced, and help them identify possible solutions."
Not a panacea
Although she's thrilled with the positive outcome, Madgalena Soffia, a researcher at London's Institute for the Future of Work, remains cautious. While the experiment around our weekly work rhythm is very timely given the ongoing recruitment problems and mental health issues caused by COVID, she feels the four-day workweek "is by no means a panacea, suitable for all companies and all workers." According to Soffia, "We need to be careful that it doesn't become a new policy reserved for skilled, high-paying jobs, because that would increase polarization and inequality."
The companies that participated in the pilot did so voluntarily. This is important to keep in mind because, as valuable as the experiment's results may be, they can't be universally applied to every company. The majority of the pilot's companies were small businesses (66% had 25 employees or less).
Soffia points to the examples of gig workers and manual workers, two types of labor where reducing the weekly rhythm isn't the best indicator of whether their job is good or not. "We must also be careful that this doesn't lead to an intensification of work, which would just put more pressure on employees who have no real say in their schedules and no professional autonomy."
The Institute for the Future of Work's charter states that good work "promotes dignity, autonomy and equality; work that has fair pay and conditions; work where people are properly supported to develop their talents and have a sense of community." A policy like the four-day workweek — which, implemented under the right conditions, has a proven positive impact on employees' professional and personal lives — is a significant step towards creating more good work. But as Soffia points out, "it's just one aspect of a much more complex landscape."  
Photo: Welcome to the Jungle
Translated by Rozena Crossman
Follow Welcome to the Jungle on Facebook on LinkedIn and on Instagram and subscribe to our newsletter to get our latest articles every day!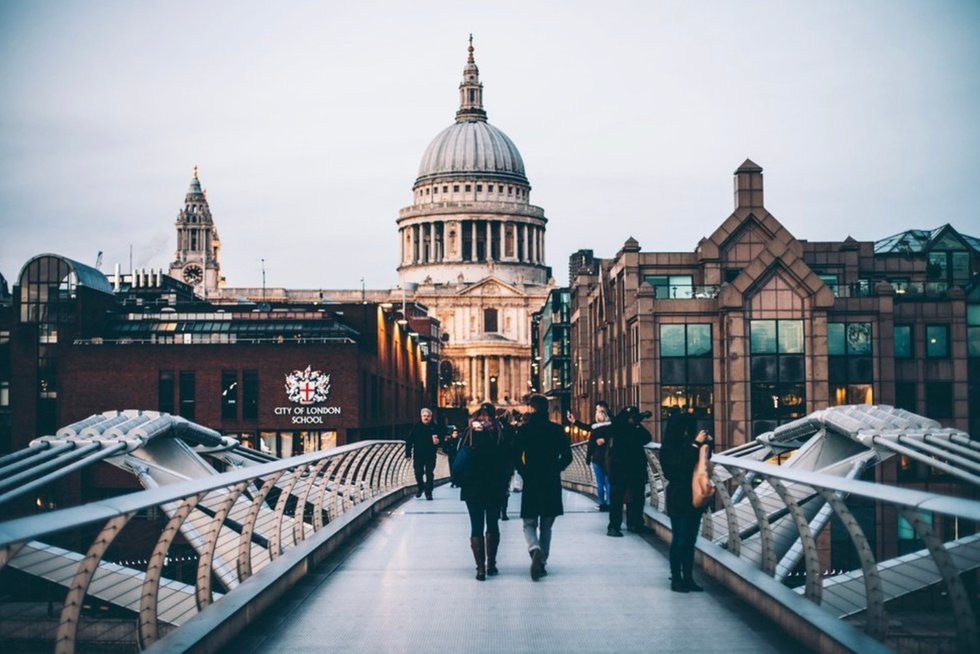 Looking for your next job opportunity?
Over 200,000 people have found a job with Welcome to the Jungle.
Explore jobs