Switching careers & finding an identity when you've dedicated your life to sport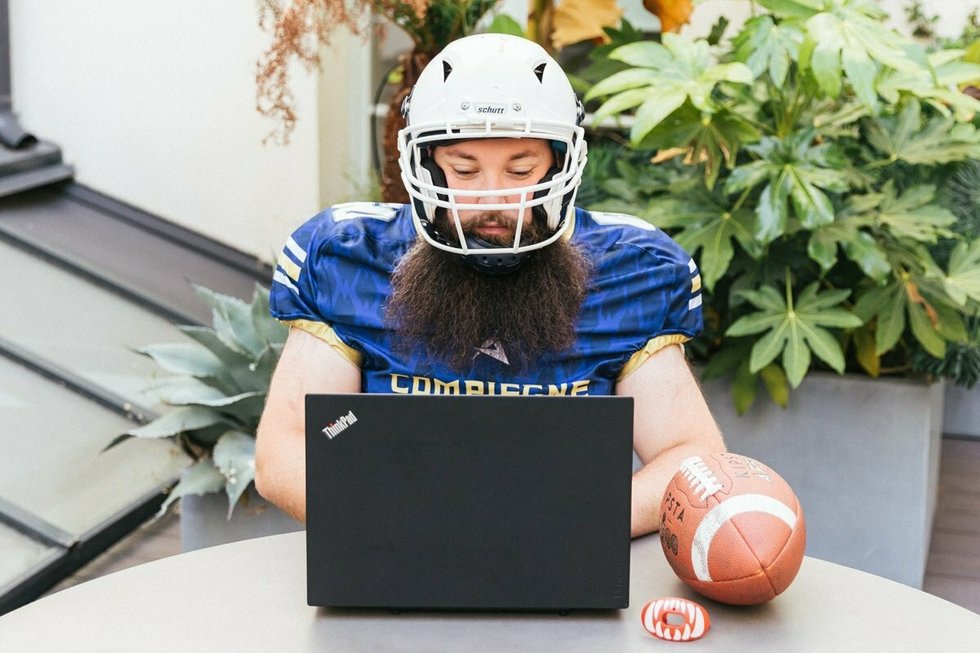 The Olympian Marilyn Okoro decided to quit as a professional athlete in December 2020. After struggling to train during the health crisis, she says, "It was Christmas time and I went back to my mum's. I remember just coming in from a run and deciding, 'I'm done. I don't want to run anymore.'" This was not the first time the 800-meter runner had thought about quitting – in fact, it had been on her mind for years – but now the decision stuck. She waited through January to see if her motivation returned, and when it didn't, she published a letter of resignation in Athletics Weekly.
By this time Okoro had been a professional runner for almost 15 years – ever since she finished university. Her career had moved from the highs of winning medals at the Olympics, the World Championships, and the IAAF World Athletics Final, and the lows of injury and loss of funding. In the first few months after her retirement, she kept busy. Then in summer, the Tokyo Olympics began."The memories started coming back," she says. "The grief hit me, and I was so sad. I was going through this washing machine of emotions and then actually realized that I hadn't processed what retiring meant for me."
A feeling of fear set in as the uncertainty of her future became apparent.
Okoro was left wondering, "Who am I? What am I doing next? For so long, running answered every single question I had, and suddenly I was left figuring out who I am without running."
This is a common feeling among former professional athletes. Changing careers can be a challenge for any professional, but athletes more than most are unusually dedicated to their job. "Athletes focus so much on one thing, and that might have been their whole life. They sacrifice so many things to focus on this one goal," says Olympian Jaime Komer, a former water polo player who is now chief transition guide at Athlete Career Transition. This means that when athletes quit, they are not just leaving behind a career but a whole identity.
Dealing with loss
Komer remembers her own transition being a "struggle" that encompassed everything from redefining her attitude toward food and her body to reassessing the relationships in her life and how she expressed herself. On top of this, when sportspeople retire, they lose status and public recognition, income, and their sporting community. One study found that after retiring, sportspeople may be susceptible to feelings of "loss, regret and devastation" that can lead to more serious issues such as depression, addiction, and financial problems.
The circumstances around how an athlete leaves their sport can also have a big impact, with studies finding that negative effects are more pronounced when professionals are not able to retire voluntarily. Regardless of whether a sportsperson wants to continue at a professional level, the decision can easily be taken out of their hands if they stop getting selected by coaches, age out or experience an injury that ends their career for them.
This was how Emily Allard's professional softball career ended. Allard had been playing softball for the Chicago Bandits since college. "I was doing exactly what I wanted to do," she says. "Playing at the highest level was my dream." As well as loving her sport she also relished her position as a role model for young girls who wanted to get into sports. "I didn't have that growing up," she says, "so that was really the most special part for me. I just loved every opportunity that I could get my hands on off the field."
Three years later she got injured, and her career was over. As a women's softball player, Allard would only play competitively for three months of the year, but the rest of her time also revolved around softball as she worked a desk job finding sponsorship and organizing events for her team. As she wasn't ready to leave the sport behind, she continued in this role.
"Every single day, I was eating, breathing, and sleeping softball, but I couldn't play it anymore. I spent a few years thinking, 'What am I going to do now?'"
Finding new purpose
Part of the reason it was so hard for Allard to leave softball was that it went against her mentality as an athlete.
"I saw it as giving up," she says. "And that's a non-negotiable in sports: you do not give up, no matter what happens."
Allard says deciding to walk away was "the hardest thing" she has done, while Okoro likens her retirement to a divorce. She says: "I'm sitting with all those emotions now and working through it, understanding, 'What did it all mean? What was it all for?"
Along with this emotional challenge, former athletes immediately face a more practical problem – as many retire in their 20s or 30s, they have to find a new career. Often there is no formal guidance or support for this – gap companies such as Athlete Career Transition exist to fill. In Okoro's case, she was dissuaded from even considering life after retirement in favor of remaining committed to her sport. When she retired, she says, "It was so hard just knowing what my skills were that I could transfer."
The corporate world is missing a trick here, says Tom Cross, a performance psychologist who works with professional athletes and high-level executives. "Athletes have got discipline, they've got structure, they've got preparedness, determination, tenacity for setbacks and resilience," he says. "There are a lot of transferable skills that the athletes can bring to the corporate world." In turn he believes the corporate world could improve skills such as performing under pressure and teamwork by hiring athletes. "Yes, [athletes] will need to learn the skills for whatever industry they go into, but their human skills on an individual and team level are second to none."
Five years after leaving softball Allard works as a senior manager for a marketing company and sees how her sports background sets her apart. The corporate mindset of failure and adjustment is one she knows well. "It doesn't scare me to fail," she says. "Give me the hard things and I will figure it out. There are a lot of people who shy away from that."
"I am a better marketer and better at this company because of all of the athletic experience I bring into it. I know what I bring to the table is because of my past."
A long goodbye
There are also aspects of their sports career that Allard, Komer, and Okoro were happy to leave behind. While athletes may have teams dedicated to their physical health, studies show there is less – or even no – care in place to respond to mental health needs. On top of this, they may be urged into adopting damaging beliefs in pursuit of their sporting goals. Komer says she struggled to be her real self as an athlete and felt "drained" by the time she retired.
For Allard, "Work-life balance was something I never thought of before. Taking time for myself, walking away, saying no – I never had all those different things while I played."
Still, coming to terms with the end of a sports career can be a long emotional process. Komer says she often guides athletes through a three-step routine, starting with "healing their relationship with the sport itself", then considering how they define themselves in the present and where they want to go in the future. She says her own post-retirement experience is an "ongoing journey. There's this myth, I think, that there's a start and an endpoint." Allard says even though she loves her current career so much she feels a twinge of regret she didn't start it sooner, she still misses softball "every day, all the time".
As difficult as that loss can be, retirement is also a clear turning of the page and a moment where there is "possibility, potential and opportunities to explore how to move forward", Komer says. Since retiring in early 2020, Okoro has been exploring these possibilities in different roles and has felt her priorities shift toward helping others. She has been speaking in schools and recently started a job in recruitment that she is excited about. One of her company's goals is to help a diverse group of people into new careers. "That's something that echoes with my life journey," she says. "I hope once I get to grips with all the tech, I'll really be able to delve into that. I've always been fascinated with the world of business, and I've suddenly thought, 'Oh, wow, there's something else I can do.'"
Photo: Welcome to the Jungle AA
Follow Welcome to the Jungle on Facebook, LinkedIn, and Instagram, and subscribe to our newsletter to get our latest articles every day!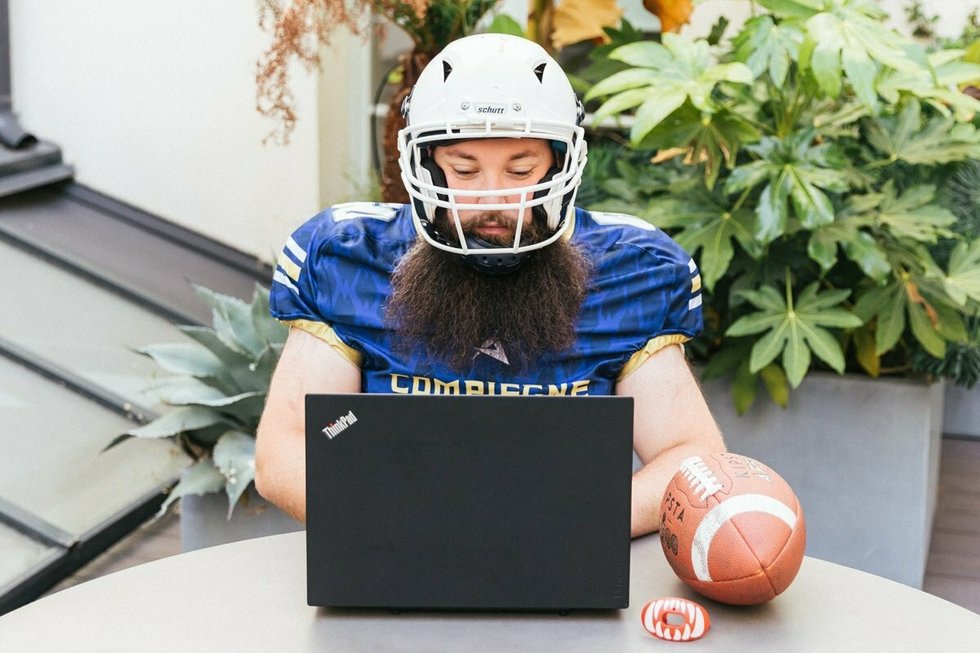 Looking for your next job opportunity?
Over 200,000 people have found a job with Welcome to the Jungle.
Explore jobs