Self-taught? How to shine when looking for a job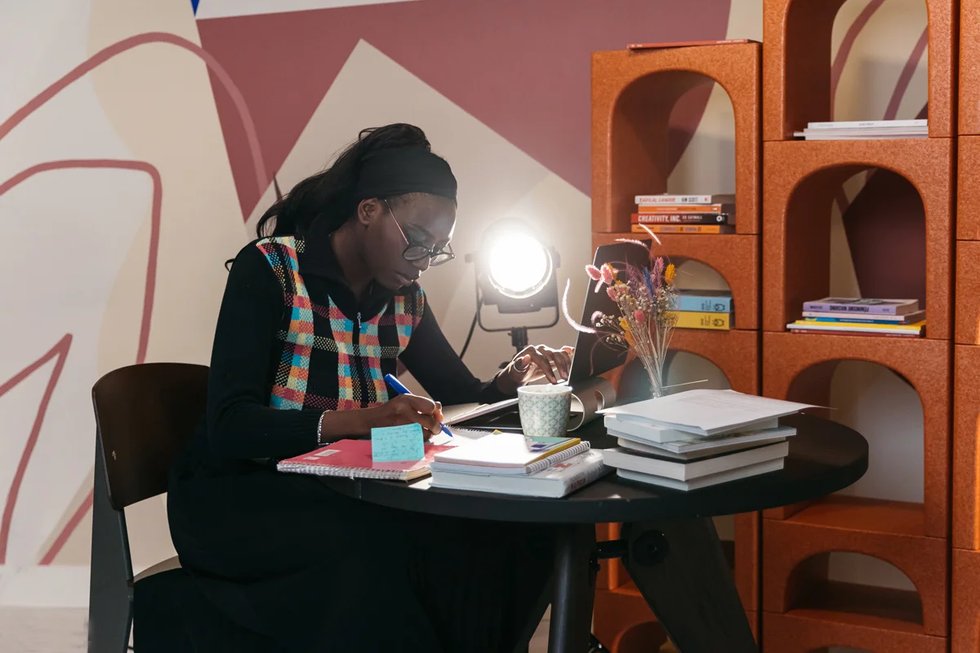 One of the joys of the internet is that it has made it easy to access formal and informal training courses in practically any field. Gone are the days when university diplomas were the be-all and end-all for candidates looking for a job. Today, you don't necessarily need a college degree to learn the ins and outs of your chosen career. There are YouTube channels, forums, books, and manuals just waiting to be explored by the curious. Certain sectors, such as the creative or computing industries, are happy to employ staff who haven't followed conventional educational pathways. In such cases, the key lies in being able to showcase your expertise during the recruitment process rather than worrying about any lack of paper qualifications. So how can you do this?
Create a portfolio
A good portfolio is essential for showcasing your skills. Your portfolio should include evidence of your experience, your cover letter, and anything else that will allow the recruiter to see what you're capable of doing. This is your chance to shine, make the most of it!
When putting together your portfolio, don't just include jobs you've held at other companies. Make sure to mention interesting projects you've worked on, such as an app, a website, a blog, or even your own résumé. For creative professionals, you can use your résumé to show off your skills. Want to see a great example of how this is done? Check out the résumé of French graphic designer Benjamin Benhaim. It details his skills while clearly showcasing them at the same time - you can't but be impressed! It's the perfect example of a résumé that stands out in an age where creativity is more in demand than ever before.
Don't forget that producing a great portfolio is just one part of the story. Olivia Vila, an HR specialist with eight years of experience in a French multinational and another eight in a consultancy firm, explains how important it is to champion this portfolio and explain it clearly, especially for self-taught professionals who need to prove they have a profound understanding of the profession. "They need to show that they came up with ideas. It's important for them to say this with enthusiasm and conviction because we value that a lot. If you're going to sell your application to me, you need to argue that your work was perfect, and also speak about how you tackled it – whether the original concept also came from you or whether you worked on it with other colleagues," she says.
When detailing your previous work, it's also important to mention the processes that made it possible. For example, talk about how much time you had to complete the project and your ability to meet deadlines. This is crucial when it comes to working in a team at a company. Want an extreme example? In 2012, Andrew Kim, who was still a student at the time, redesigned Microsoft's corporate image to impress his professor at the ArtCenter College of Design in Pasadena. The redesign was impressive, but he also explained it and argued his case for it in a solid and coherent manner – as well as highlighting that he completed it in just three days just like he had planned. Tech publications around the world reported on his project, praising it. Ultimately, there was a happy ending: Microsoft hired him shortly afterward and, following a period at Tesla, he ended up working at Apple. Conclusion: your portfolio is key.
List your learning resources
Someone with a university degree or other official qualification has specific learning pathways mapped out for them. This is not the case with the self-taught. Therefore, it's advisable before entering a recruitment process to compile a list of all online training resources, tools, and manuals that you've used and are using to get trained up in your profession.
"In these cases, I always ask the candidate to tell me what tools they use to teach themselves, what courses they've done, what blogs they follow in their field, what professional accounts they follow on social media," says Vila. "The ones that really have done this, answer straight away, and actually have a lot to say during this stage [of the interview] because they have so many things to talk about."
It doesn't hurt either to link specific skills to how you developed them. For example, if you followed a YouTube channel about coding, which made you particularly good at HTML5, you should mention that. If the foundation of your marketing expertise comes from reading the works of famed marketing guru Seth Godin, then say so. What did you learn from reading Purple Cow? These references reinforce the list of your resources and make their effect on you more credible.
Let your digital presence do the talking
A self-taught professional often has to go the extra mile in order to compensate for the lack of official qualifications. One of the most common ways is by nurturing your digital footprint. Digital skills are not just an added bonus when it comes to self-taught professions, these skills should be a given. They offer a way of getting your work out there.
Do you work in the creative sector? An Instagram account showcasing your work and personal projects can do more for you than any résumé. Use photos, illustrations, or even animation. Are you a developer? Your Github profile with your coding in plain sight will allow people to get an immediate sense of your coding capabilities. If you often contribute in forums alongside other programmers, this can highlight your communication skills and curiosity. Your digital footprint isn't trivial, according to Vila. "I sometimes ask candidates for their Twitter accounts or another social media account to see what they're talking about, who they're following. And, if they're truly self-taught, you will be able to tell. You will see them following key profiles or see them publishing content on a daily basis that is related to their field," she says.
This is something that really helped Francisco to get his last two jobs. He used to be a writer specializing in video games but has been a backend developer ever since he learned to code on his own. "A few years ago, I barely paid any attention to my social media accounts," he says. "I used Twitter and Facebook to post nonsense, but at a company where I was working, my colleagues made me realize the power of social media. Since then, I started a profile on Github and increased my presence on LinkedIn, and I've made my other profiles private. Some recruiters have made me direct offers just because they have seen me on the two networks that I use professionally – as did the company I work for now. I'm glad because I work really hard on my social media and making sure my profiles reflect my best self."
Ask the right questions
It can be difficult for self-taught professionals to show that their skills are just as good as those who have received traditional training. So it's worth highlighting your proactiveness, which is always popular with recruiters. Do this by asking questions during the interview – don't limit yourself to just answering them.
In particular, it's worth asking questions that convey not just a keen interest in the company, but also extensive knowledge of the type of job you're after. For example, what is the company's strong point? Will I be managing several projects at the same time? What languages does the company work in (in the case of programming jobs)? Will I be able to use Figma for design or do you only use Sketch (in the case of designers)? What brand values does the company's marketing department promote? Do you follow Agile or Scrum?
Questions such as these and others linked to the post you're applying for will show that you know the jargon, the processes, and the ins and outs of the role. This is especially important if you have no actual experience in the job.
Being self-taught is highly valued by some companies. If you make sure to showcase your skills and apply your knowledge, the fact that you're self-taught will say a lot about you. It can show that you have the ability to learn on your own without the need for a traditional system or guidance from others, that you have the curiosity to continue learning, and, in certain cases, that you have the capacity to overcome obstacles, such as not having the financial resources to attend traditional training. Be aware, however, that it's likely that you will be expected to do more initially to show that you really do have those skills and that you can solve any problems that may crop up in the job. If you have the right mindset and you are ready for this, then you're well on your way to success.
Translated by Jamie Broadway
Photo: Welcome to the Jungle
Follow Welcome to the Jungle on Facebook, LinkedIn, and Instagram, and subscribe to our newsletter to get our latest articles every day!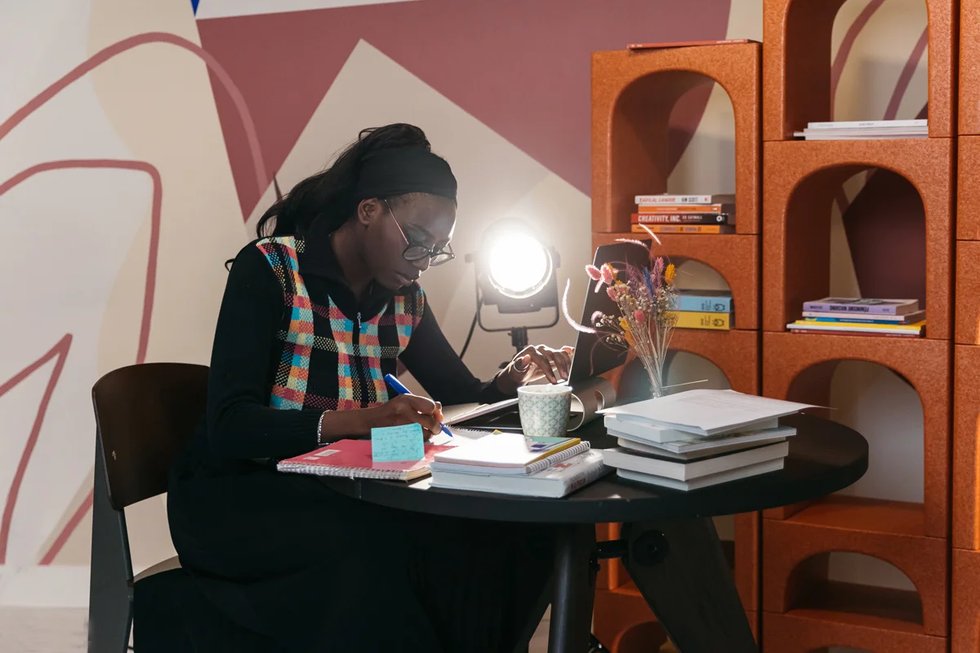 Looking for your next job opportunity ?
More than 200,000 candidates have found a job with Welcome to the Jungle
Explore jobs