7 work-from-home mistakes we won't be repeating this lockdown season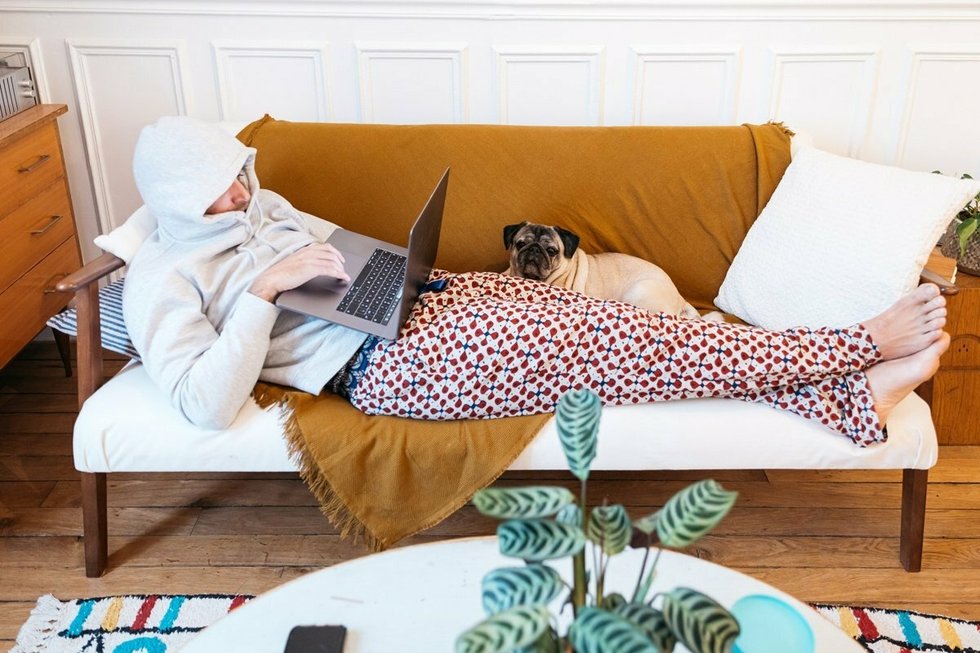 When we received the instruction to "work from home" in March, many people were delighted. No stressful commute, no busybody boss nearby, no office politics… freedom! By April, data from the Office of National Statistics showed that 46.6% of those in employment were working from home in the UK—up from roughly 5% in 2019.
---
However, the transition was far from seamless. In those early days, as we navigated working in a pandemic, many mistakes were made. Twitter was rife with WFH fails, from the boss who unwittingly turnedherself into a potato for an entire Teams meeting to the BBC News presenter videobombed by her toddler.
The Government has instructed everyone who can effectively work from home to do so once more. It looks like many are in it for the long haul too, with 44% of Britons not expecting to return to the workplace before 2021.
So, what have you vowed not to do this time around? Here, a human resources manager, a video editor, and a civil servant, all share their rookie WFH mistakes that they won't be repeating.
1. I won't be … working on the sofa
Remember those viral posts of people working in bed or using an ironing board as a makeshift desk? Hilarious, yes, but not exactly a long-term solution.
If you want to stay productive and efficient, create a workspace. "I realized early on that I cannot work from the kitchen table," said the video editor. "To do my job, I have to concentrate. I can't do that in the kitchen. All I can see is the mess and, by the time I've tidied up whatever is bugging me, it takes me 30 minutes to get back into the right headspace to do my work."
According to the Flexible Living Report, 28% of us have repurposed a room into a home office. Even if you're in a tiny flat or a house share, it's a good idea to find a dedicated space to do your work. You will improve your concentration and focus—and save your back from the strain caused by slumping on the sofa for hours on end.
2. I will be … taking proper breaks
A decent break should leave you feeling refreshed, positive, and ready to get back to work. Walking three steps to grab coffee and cake while scrolling through social media on your phone is not going to achieve this.
"I need to take a decent break and get outside, whatever the weather," said the civil servant. "I've figured out that air in my lungs and daylight are the most important things for my mental health through all of this. If I don't do it, the day seems much greyer."
Don't let bad weather put you off: give yourself a screen break and get a bit of exercise while you're at it. It'll stop another Covid kilo piling on, lift your mood, and can even improve your work performance. One academic study found that three 30-minute lunchtime walks a week improved positivity, reduced stress levels and nervousness, helping participants to cope better with their workload.
3. I won't … spend all day on video calls
The novelty of work video calls and virtual meetings soon wore off in the first lockdown. "Everyone went Zoom mad to start with," said the civil servant. "Then we realized how exhausting all that screen time was."
Video calls are incredibly draining. It's much harder to read body language in a virtual meeting, so we have to concentrate more, explains Dr. Daria Kuss, associate professor in psychology at Nottingham Trent University. "We need to focus more during Zoom calls as there are fewer physical cues that we can rely on in video chats in comparison with face-to-face conversations," she said.
There are ways to avoid getting sucked into the vortex of Zoom fatigue again:
Adjust your schedule."I'm avoiding back-to-back video calls and only attending essential meetings," said the civil servant. "I'm turning the video off whenever I can get away with it too!"
Reach for the phone. "Swap the video call for a good, old traditional phone call—this allows you to change the medium, feel less self-conscious as you won't see yourself on the screen, and focus on a conversation with one or few people at a time," said Dr. Kuss.
Separate work and play. "Change the apps that you use for work and business calls, and change your environment for either if you can—don't use the same app for both," said Dr. Kuss, "and confine work to a specific space in the house, if possible. This way you can condition your brain to associate non-work environments with social calls, improving relaxation."
Nearly everyone has a cringe-worthy work video call story to tell. A couple that our interviewees added to the list were:
Don't: Change the name on your work video call platform, ever. Coming up as "hotpants" in a meeting is not ideal.
Do: "Mute before your toot." Remember, when you speak—or make a loud noise from any part of your body—the video directly turns on you. The same applies if you have to disappear to the loo. Mute your mic… just in case.
4. I will be … sticking to a routine
Self-discipline is essential—WFH is not one big skive. "If I don't get up at 7 am and get going, the day is over!" said the HR manager. "I loved the idea of a late start, but it didn't work for me. I'd lose concentration mid-afternoon and then have to work a much longer day to get everything done."
Of course, if you're a night owl, and you're allowed some flexibility in your workday, go with your body clock, but remember to get some daylight too for a vitamin D and mental health boost.
5. I will be … switching off
The same goes for switching off the phone and closing your laptop. "Your working hours can get blurry," said the HR manager. She worked a lot with America and would end up working late into the evening due to the time difference. "I had to be very strict with myself and switch off my work phone at 7 pm as well as hide my work laptop out of sight so I didn't open it after dinner."
6. I will be… getting dressed
If you haul yourself out of bed and plonk down straight in front of your computer it saves time, but does it get results? "No," said the HR manager. "At one point work was so busy that I was just getting out of bed and getting going. I wasn't showering or even wearing a bra. Luckily video calls were from the shoulders up! But it didn't make me feel professional. I realized that to do my job, taking a shower and dressing the part—not quite like I do for the office but at least a nice top with some sweatpants—had to be done."
We're not saying get your heels on or dust off your suit, but make yourself presentable, at least from the waist up.
7. I won't be… working from home with my children around. Ever. Again
If there's one thing that sends a shiver of fear through working parents, it's the idea of trying to work from home while homeschooling. Schools, preschools, and crèches are staying open through this lockdown: cue a collective sigh of relief across the country."Trying to work with the kids at home was near impossible," said the video editor. "My wife and I were working shifts so we could look after our three young children. Never again.
"If they are left to their own devices the house is carnage, and we didn't want to put them in front of Netflix for hours on end. We managed, but we were so stressed. Even in the school holidays, we will get childcare or take holiday leave ourselves, as we are both well aware we can't work efficiently with the kids at home."
Photo: Welcome to the Jungle
Follow Welcome to the Jungle on Facebook, LinkedIn, and Instagram, and subscribe to our newsletter to get our latest articles every day!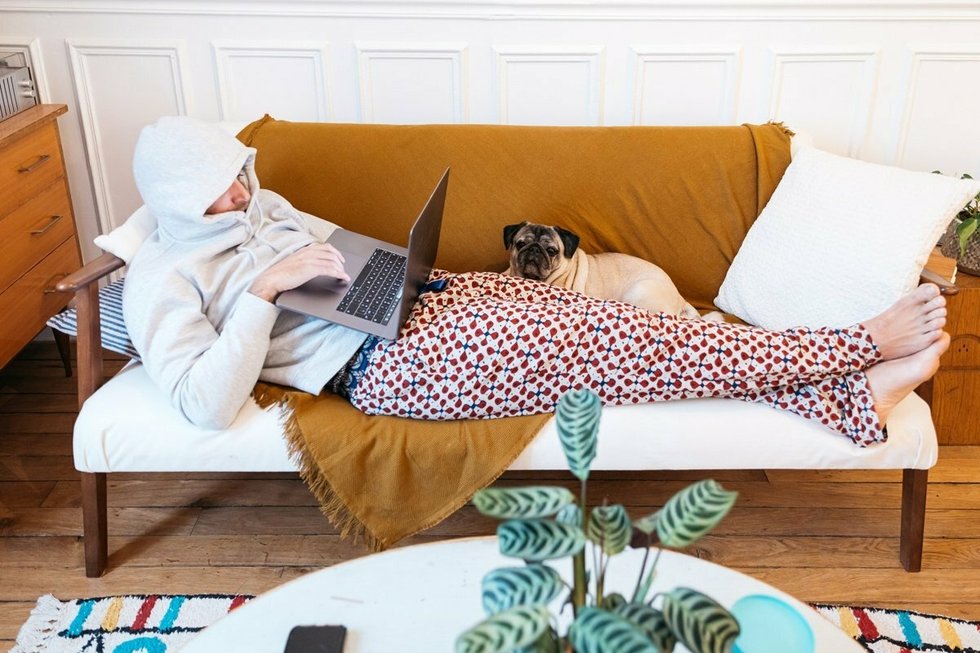 Looking for your next job opportunity ?
More than 200,000 candidates have found a job with Welcome to the Jungle
Explore jobs