Parenting at work: 6 lessons from New Zealand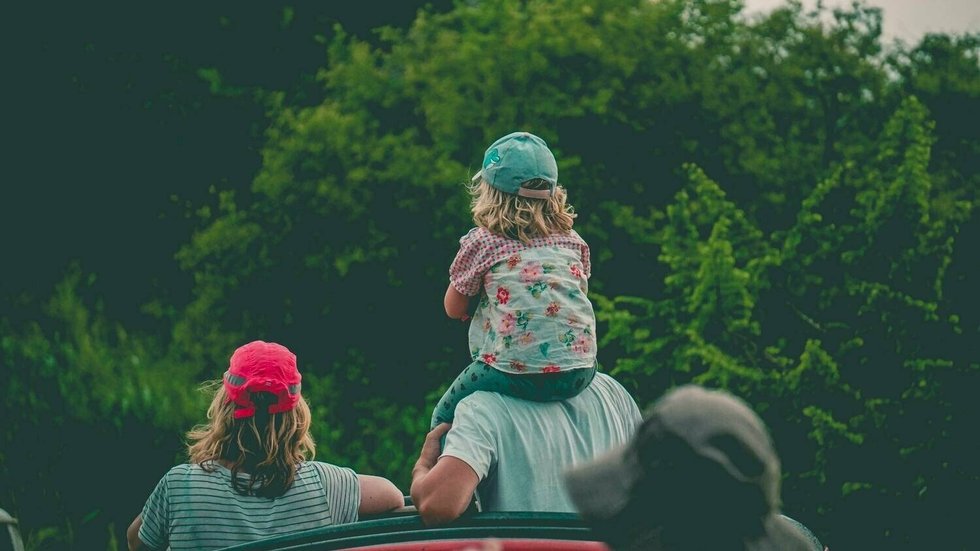 Although it is a small country with a population of just five million people on the other side of the world, New Zealand has been in the news quite a bit since the start of the pandemic. Prime minister Jacinda Ardern's leadership has been praised and her decisions are said to have helped to defeat the epidemic on the island nation where just 26 have died from Covid-19. Ardern's adept handling of the health crisis boosted her popularity and she was re-elected for a second term in October 2020.
New Zealand is also regularly in the headlines for another reason: the future of work and parental leave in particular. Most recently, media around the world reported on the passage of a law that guarantees parents "miscarriage leave". (Two years ago, Ardern was one of few women to become a mother while leading a government.) There are also regular debates on gender inequality, work-life balance, and the four-day week.
The country does not, however, have all the answers when it comes to parenthood and work: the employment rate for women is 10 percentage points lower than it is for men (the pandemic has not helped) and the birth rate is falling. The pressure to breastfeed makes life difficult for some women, with eight out of 10 children breastfed there. Nevertheless, it has a lot to teach us about how to help workers to be better parents.
1. Role models work: Jacinda Ardern as proof
Women heads of state or government are few and far between, accounting for less than 18% worldwide in 2021. Those who have had a baby during a political term can be counted on one hand––in fact, I could find only one other case, that of Benazir Bhutto in Pakistan in 1990. On the other hand, men in power who become fathers are so numerous that it is not news. Their ability to govern while being a young father has never been called into question. More often than not, fatherhood boosts a man's popularity and makes him look more responsible.
In August 2018, after six weeks on maternity leave, Ardern returned to the spotlight as prime minister. In September 2018, she became the first female leader to attend a United Nations General Assembly with a baby. Before giving her speech from the podium, she handed the baby over to the father. Ardern is a global exception in more ways than one, as women in power who are mothers of young children are rare.
This progressive and feminist Labour Party politician is committed to tackling inequality in the workplace, reducing poverty, and fighting global warming. She has also made parenthood a central political issue. Several major laws have been passed, including two for parental leave. Her leadership as a young mother in power is an example for mothers and fathers in her country and around the world. It also offers alternatives to the traditional definition of leadership. Ardern has also been consistent in communicating and highlighting her partner's role as a father.
Whether it's politics or business, a diversity of views is essential to improve the lives of everyone. In the workplace, the idea of "role models" is now well established. However, young mothers are still too often invisible within power structures, reinforcing the idea that motherhood and power are incompatible. We need more Jacinda Arderns to make things happen!
2. Feminist culture is encouraged––and has been for a long time
It is no coincidence that New Zealand is one of the few countries where a woman leads the government and currently is one of the only ones where she's a young mother. As the saying goes, a nation gets the politicians it deserves. The country was the first in history to give women the right to vote in 1893, which was 27 years before the Americans, 35 years before the British, 51 years before the French and 78 years before the Swiss.
The New Zealand suffragettesof the late 19th century organized themselves quickly and effectively to influence public opinion and advance the cause of women. In the British empire, New Zealand was an exception. Historically, colonialism hasn't mixed well with feminism.
In September 1893, Lord Glasgow, the governor of New Zealand, signed the new electoral act into law, and in November women voted for the first time. Elizabeth Yates was elected mayor of Onehunga, a suburb of Auckland, becoming the first woman to hold such a position in the British empire.
History books have celebrated some of these early feminists, including those from Polynesian and Māori society, who played a role in advancing equality. These include Ākenehi Tōmoana, a Māori feminist (in some ways one of the first "intersectionality" activists), Anna Stout, a suffragette who played a role in the New Zealand and British women's vote, Meri Mangakāhia, Mary Ann Colclough aka Polly Plum and many others. Māori culture was a key influence: in Māori society, charismatic women had a direct influence on the community. Many politicians supported the women's suffrage movement. Today, there are more women voters than men in New Zealand and they tend to use their vote more than men do.
These movements have created a culture where women's voices are heard and often amplified by men. The diversity of points of view, including those of the indigenous Polynesian populations, who have managed to have their place in history officially recognized, is valued (Maoris represent about 17% of the New Zealand population). When power is better shared, the subject of parenthood becomes central.
3. Parental leave lasts 26 weeks
In July 2020, the New Zealand government increased the entitlement to paid parental leave to 26 weeks, up from 22 weeks. It also increased the weekly parental leave payment by NZ$20 (£10), which was a small increase but was welcome. Each year, the parental leave payment is adjusted to reflect any increase in average earnings. (From July 2020, eligible employees saw the maximum level of parental leave payment increase from $585.80 per week to $606.46 per week).
During the pandemic, the government made support for parents a central policy issue. Iain Lees-Galloway, the then minister for workplace relations and safety, said at the time: "The government is committed to making sure that families and parents are supported when they need it. Along with the bump in paid parental leave, we have implemented a wide range of support for parents. This includes boosting the 'Working for Families' payments and the 'best start' payment, which provides financial support for all families with a newborn baby."
Unfortunately, relatively few fathers or second parents in same-sex couples have taken advantage of this. The first parent can transfer part of their leave to the second parent, but in practice, this is rarely done. This is why the subject of paternity (and second parent) leave is being debated in New Zealand today. For example, one journalist wrote: "Obligatory paid paternity leave. In a country that was the first to give women the vote and where our prime minister runs the country while her partner is the first man at home, why are we still talking about leaving, primarily for women?"
4. 'Miscarriage leave' is a reality
In March 2021, the New Zealand parliament passed a law that offers parents three days of "miscarriage" leave. This leave is not reserved for mothers alone, but is available to both parents. "The bill will give women and their partners time to come to terms with their loss," said Labour MP Ginny Andersen. "Because their grief is not a sickness, it is a loss. And loss takes time," she said in Parliament.
This law aims to reduce the taboo surrounding this subject and to recognize the death of a foetus in utero or postpartum as a bereavement in its own right. Among women who know they are pregnant, it is estimated that about one in eight pregnancies ends in miscarriage in the UK, though many are believed to occur before the woman is aware she is pregnant. Yet the subject remains taboo in the working world. While the death of a parent elicits sympathy from colleagues and management, a miscarriage is more often than not a secret misfortune that many women feel obliged to hide, often taking sick leave. Second parents do not even have this possibility.
The worldwide media coverage of the New Zealand law shows how far from anecdotal the issue is. The law provides for recognition of this particular bereavement to apply to all parents, including those seeking to have a child through surrogate motherhood. "I hope that if we are one of the first, we will not be one of the last and that other countries will begin to legislate for a fair and compassionate leave system that recognizes the pain and grief of miscarriage and stillbirth," Andersen told the press at the time.
5. The four-day working week at the center of the debate
New Zealand has had a four-day week for some time. New Zealand company Perpetual Guardian was making headlines on the subject in 2018. More recently, Unilever implemented a four-day week with five days' pay in the country. Unilever, which has 81 employees in New Zealand, launched the "experiment" in December 2020. If it proves successful, it will be extended to all 155,000 Unilever employees worldwide.
In May 2020, Ardern declared that all businesses should consider implementing a four-day week to boost employee productivity and provide workers with a better work-life balance. She also sees it as a way to encourage domestic tourism to compensate for the lack of foreign visitors due to the pandemic. "I'd really encourage people to think about that if you're an employer and in a position to do so," she said.
Perpetual Guardian, which has been operating a four-day week since 2018, has reported a 20% increase in productivity, as well as lower stress levels and greater satisfaction among its employees. The experiment has attracted worldwide attention, with the company's founder saying there is "no downside" to the shorter week. Ardern agrees, especially since she believes that a four-day week helps parents to achieve a better work-life balance.
6. Parenthood at work: it's not about balance but about integration
It's common to talk about work-life balance. But the term suggests that these are two separate and distinct things competing with one another. Many New Zealanders aim for integration rather than balance, however. This means that work and home tasks are mixed to such an extent that they can no longer be differentiated as has happened for many of those working remotely during the pandemic.
When Ardern brought her three-month-old baby to the UN General Assembly, the world wondered about the increasingly blurred lines between work and parenthood in the 21st century. In some ways, this refers to a more artisanal organization of work where autonomous workers do not distinguish between what is "productive" work and what is "reproductive" work. The two are intertwined every day: to be able to work, you have to be able to take care of yourself and your children.
Integration means not having to "hide" your family at work, or your own physiological needs for that matter, because you are in charge of your time and free to decide how to organize your tasks during the day. Even in New Zealand, not everyone has achieved this (yet). But they have been asking all the right questions to advance the cause of integration and parenting at work.
Translated by Kalin Linsberg
Photo: Jehu Christan - Unsplash
Follow Welcome to the Jungle on Facebook, LinkedIn, and Instagram, and subscribe to our newsletter to get our latest articles every day!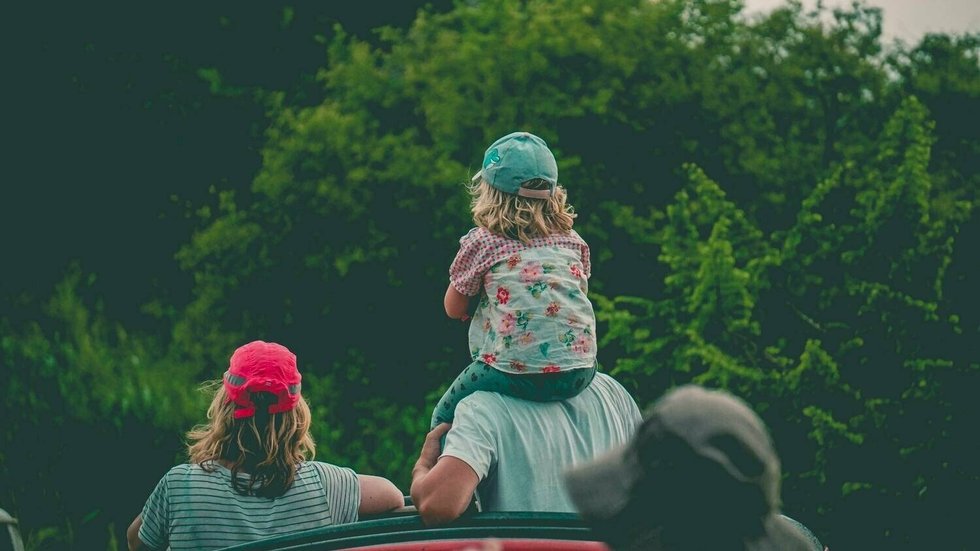 Looking for your next job opportunity?
Over 200,000 people have found a job with Welcome to the Jungle.
Explore jobs