Enforced fun: Is it time to ditch team building?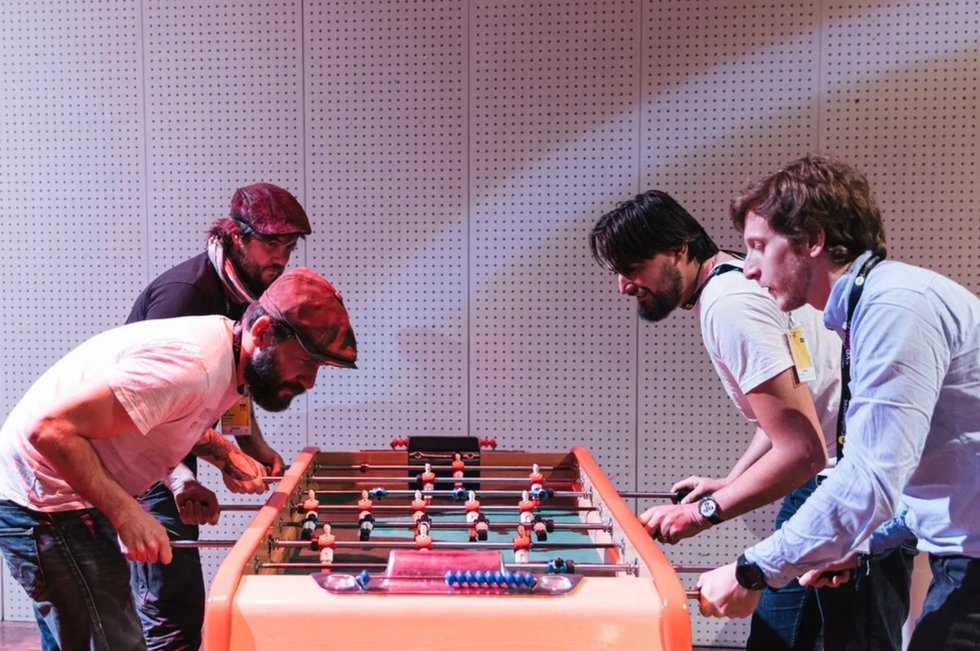 Team-building activities have long been considered a fun way for companies to build camaraderie and boost employee motivation. Whether it's a few drinks after work or a full weekend of rock climbing, the goal is the same, but are the results? What about those who don't enjoy drinking? Or the ones who quake at the idea of hanging from a rope while their boss looks on? Then there are those with family or other responsibilities. So is it time to ditch team building?
Team-building events are part of life at many companies in the United States and 81% of offices said they plan to hold more in-person events in 2023, according to the Teams Together survey from TravelPerk, which provides business travel services. Having lunch or dinner together is the most popular type of outing, it says, with 70% giving a meal the thumbs up, though one-third of staffers don't want to have to travel too far from the office. In addition, the US is second only to Singapore when it comes to investing in virtual events, according to Teambuilding.com, which provides in-person and virtual events with quirky themes including Alice Escapes Wonderland.
What constitutes fun
The intention is to build trust, encourage collaboration and boost communication while having fun. "Some employees will actually enjoy these events and newer employees may see them as a way to get acclimated to their new organization," says Steve Boese co-founder of H3 HR Advisors, an HR technology advisory and services consultancy.
Since everyone on a team has a unique personality, it's only natural that not everyone wants to get involved. "These types of events can often be seen as stressful, burdensome, and difficult for some members of the organization, particularly introverts and neurodiverse team members," says Boese. "It's important to recognize that not all team members see team-building activities as enjoyable or even as an important part of their role at work."
That was the case for Mike McBride, a training and development lead at Lighthouse Global in Louisiana. He recalls participating in several team-building events while working for a different company some time ago. As a self-professed introvert, McBride felt overwhelmed when he was expected to go out in the evening and talk to people after working all day. He was comfortable in smaller gatherings, but when the event called for him to participate in a large group activity, he hesitated. "While I might like to have the chance to get to know two to three of my coworkers better during an event, more than that is just noise."
How to make the best of team-building events
In light of this, Boese has some tips on what to do when you feel obliged to attend team-building events.
Talk to your manager
Express exactly what makes you uneasy about the event. "It's important to tell your manager that you enjoy the organization and your role at work, but you feel uncomfortable participating in a specific team-building activity," says Boese. Be honest with your boss, but tell them you hope the event is great and you're looking forward to reconnecting when everyone's back at work again, whether that be face-to-face or virtually. "If you get pushback [when voicing concerns to] management, it could mean that you have to evaluate whether this particular organization is a good fit for you and your needs."
This was the case for McBride after a particularly bad experience at a team building event when he was forced to interact with an employee he didn't like. This negative exchange proved to be the push he needed to take his search for another job more seriously "in order to get away from that atmosphere" he says.
Show willingness to support your coworkers
Those who don't want to attend a team-building event can volunteer to be on call or stay back to oversee work issues while the others are away. This shows willingness to be a team player. Boese says it's crucial to "encourage employees to work to cultivate productive and positive relationships with their managers and colleagues."
Some employees want to show up to the office, do their jobs, and then go home at the end of the day, Boese says, adding "We need to remember that is perfectly fine."
Share your ideas
If your company hasn't asked its employees what kind of event they would like, then you can make it a conversation. You can tell your manager what types of events interest you or others on your team. "For example, in certain groups, I have enjoyed having dinner together or even playing trivia," McBride says, adding that it helped him to develop constructive relationships with some of his coworkers.
The team-building event McBride enjoyed most turned out to be a baseball game as the atmosphere was relaxed. "It provided different opportunities to different people." Some of his coworkers watched the game, others chatted, some drank a beer, others chose not to drink. "None of it was awkward because the game on the field was the event, not my coworkers."
What needs to change
McBride would like to see companies organize events that aren't just for extroverts but are suited to introverts as well. He also expresses concern for other members of his team. "How would someone who is neurodiverse fare in an environment where they were expected to spend time drinking with 100 other people?" he says, adding that they could find such situations too loud and overwhelming, with too much going on.
Bad behavior in a party atmosphere where most people are drinking concerns him too. "I've spoken to women who are uncomfortable at some industry events because there are guys in every industry who drink too much at those events and get a little creepy," he says. "The jokes about what happens at the holiday party exist because things like that do happen."
Time to say goodbye?
Given how difficult it can be to get this right, is it time to ditch team-building events? McBride says that if the events are not beneficial to everyone, then it is. Such events need to be fair and should include everyone in a way they feel comfortable with. "When you expect all employees to fit in the same bucket, you wind up with teams that are not diverse and inclusive," he says.
Boese says that if these events are planned with each team member in mind and the team has been communicating, building relationships, and sharing their ideas, then there is no need to drop such activities. "It's important for leaders to have a feel for the organization and understand whether or not any kind of team-building activity is a good idea or not."
Photo: Welcome to the Jungle
Follow Welcome to the Jungle on Facebook on LinkedIn and on Instagram and subscribe to our newsletter to get our latest articles every day!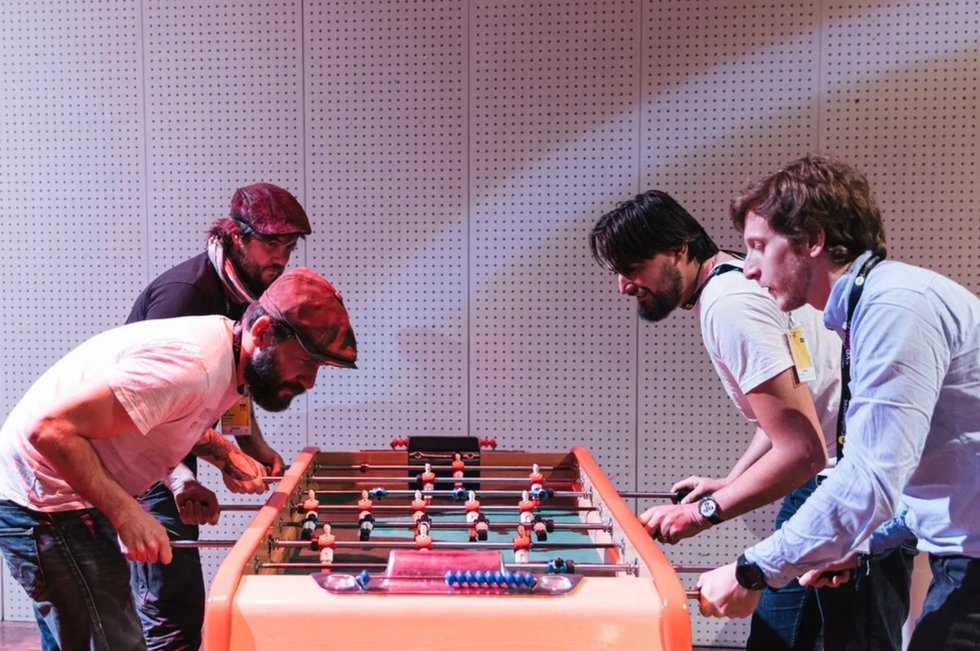 Looking for your next job opportunity ?
More than 200,000 candidates have found a job with Welcome to the Jungle
Explore jobs