How remote work has impacted addictions...for better and for worse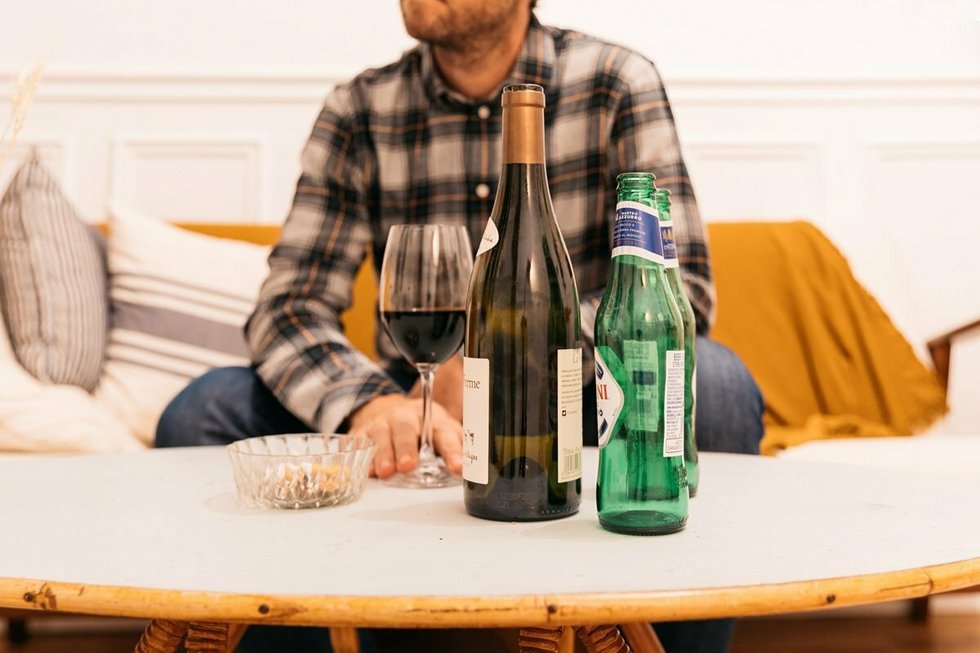 "Before lockdown, I normalized it. I told myself, my usage was quite normal. I wasn't like a daily user, and I wasn't physically addicted. Then the whole world kind of just stopped, and the one thing that continued was the drinking."
Victoria *, a coordinator for an emergency alarm service, is a recovering alcohol and cocaine addict. Alongside many others who struggle with addiction, working from home during the pandemic had a profound effect on her habits. Here we explore how the new work routine has been transformative for those battling addictions—for better and for worse.
---
For Victoria, who lives in Manchester with her partner, drinking often led to using cocaine. "Being at home all the time [in lockdown] and having nothing to do, we did drink more. There wasn't even anything else to spend your money on, or that's how it seemed," she said.
Cocaine use, which had previously been restricted to weekends, started to get out of hand. "There was one day where I just couldn't work because I'd made myself so ill through drinking. And obviously, that's a lot easier to hide when you're at home."
By this stage, Victoria says, it became obvious that she had a problem. "I just got to a point where I wanted to stop drinking, because, for me, drinking always led to using."
More UK addicts seeking help
In March 2020, Victoria attended Alcoholics Anonymous and Cocaine Anonymous meetings for the first time—and she is not alone. Since the start of lockdown, calls to the AA helpline have increased by 22% and use of the online "chat now" service has risen by 31%.The British Liver Trust has also reported a 500% rise in calls to its helpline. National statistics show that the frequency of harmful drinking rose from 10.8% in February 2020 to 19.4% in April in England. By September this year, it was still at 18.1%.
Addiction psychologist Nicky Walton-Flynn runs the treatment center Addiction Therapy London, where she says "website inquiries have more than doubled". Walton-Flynn and her team have treated alcohol, cocaine, heroin, gambling, porn, and work addictions among others throughout the crisis, and many of her clients, in the same way as Victoria, have come to terms with their addictions in the past few months.
Isolation: the perfect conditions for addiction to thrive
Remote working has been especially revealing for those who usually work in environments where social drinking and drug use are normalized, explains Walton-Flynn. "When you take that environment away, the addicts themselves realize I'm quite dependent on this. And their wives or husbands will say, 'Why are you drinking every night?' One of the consequences of people working at home is that it brings addiction out into the open," she said. The addiction psychologist has seen an increasing trend for family members, who can now see the effects of addiction on their loved ones, contacting her on their behalf.
Working from home can provide the perfect conditions for an addict's dependency to thrive. First, it increases opportunity. As Victoria says: "It's a lot easier to hide a problem when you're at home than when you're working in an office with people." Second, the home can be "a triggering environment", said Walton-Flynn. "A core symptom of using at a stage where the addiction is problematic is using in isolation, typically at home on your own," she said. "That's probably the most exacerbating factor of this: because that environment mimics their behavior and addiction."
For those who feel cut off from the world when working from home, this loneliness can have serious side-effects. "It's so damaging, not just for enabling the addiction to flourish, but for the mental health that sits underneath all addictions, the shame, the isolation, the fear of being in the world, the fear of people," said Walton-Flynn.
Lockdown: the opportunity to recover
For others, such as Ryan, working from home has been transformational, in a positive way. Ryan was a gambling addict for 15 years and is now in recovery. Until the first lockdown, he worked in an office near Windsor as a road and street work planning manager. He began recovery at the end of March after his family discovered the extent of his addiction, which was a daily habit. "I would gamble at work," he said. "My office is next to two or three bookmakers, which I'd go into at lunchtime. I'd always have my horses on in the afternoon, if I was going out for a smoke break or a cup of tea I'd be playing online slots. Sometimes from my desk, I'd have my phone upside down, while the reels are spinning, and I'm just waiting to hear a bonus."
Working from home allowed him to break these routines, just as the lockdown reduced some of the gambling opportunities: bookmakers closed and sports such as horse racing were canceled. The timing of Ryan's decision to stop gambling was coincidental, but the lockdown gave him a huge boost. "It's going to sound quite perverse, but if it wasn't for coronavirus and that disruption, I think it would have been even more difficult for me," he said. "It would have been an absolute nightmare."
A 24-hour virtual community
Ryan told his employer about his gambling and has found that working from home has given him the flexibility to pay attention to his health. "There have been times in the middle of the day when I've gone into online recovery rooms just because I need to calm down. I need to stop thinking about gambling, and I need to speak to someone to do that. I wouldn't have been able to do that at work," he said.
He has fully embraced building new relationships in the virtual world during the lockdown, which he says has been "a lifesaver". Ryan is active in the Twitter recovery network and has started a podcast about recovery, All Bets Are Off, with like-minded people he met virtually to keep him busy outside of work.
Like Ryan, Victoria found lockdown gave her time to reflect. "It just became very obvious to me that my home life wasn't what I wanted it to be," she said. She started attending online addiction groups, "just to listen". "That really helped me. In the beginning, if I had to walk into a room full of people, I don't know if I'd have ever gone. It was nice to be able to sit in the background and not have to admit a problem straight away." She believes that the 24-hour availability of online groups is also instrumental in her recovery.
Why did I get sober for this?
Others have found the circumstances of lockdown much more challenging. According to the Office of National Statistics, the number of adults with depression has almost doubled during the pandemic, to almost one in five adults (19.2%) in June 2020. "I've never had so many conversations in therapy, about the purpose and meaning of life," said Walton-Flynn. "People are saying is this it? Why did I get sober? What is the point?"
She describes addiction as "a relationship illness". Many addicts use because they feel unable to relate to others at an intimate level and those whose relationships have been cut off in lockdown are now missing something fundamental to their recovery. "Working from home prevents addicts from being able to access the connections they need in order to learn how to do relationships again," said Walton-Smith. For these addicts, she sees a return to the office as a lifeline. As well as bringing more balance to their lives, many simply "miss being able to go into the office and have a chat with somebody at their desk".
A return to the office: finding the right balance
Ryan's feelings about returning to the office are more complicated. "When your team is all around you and stuff, they're relying upon you. I won't have the flexibility I have now, and I don't know how I'm going to deal with it yet," he said. Ideally, he hopes a balance of office and remote work will be possible.
Victoria has not told anyone at work. "My colleagues probably wouldn't have anything negative to say about it. It's just my fears really coming out, that people will know the truth about where my using and drinking was at," she said. Despite this, she is not anxious about a return to the office. "I don't think it will have an effect on my recovery," she said, even if working from home feels like a healthier option.
She feels transformed from where she was at the beginning of the lockdown. "Working from home has been a really positive thing for me, and I'm really grateful for Covid," said Victoria. "Because without it, I might still be out there drinking, I might not have realized. I might have lost another five years."
Names have been changed
Photo: Welcome to the Jungle
Follow Welcome to the Jungle on Facebook, LinkedIn, and Instagram, and subscribe to our newsletter to get our latest articles every day!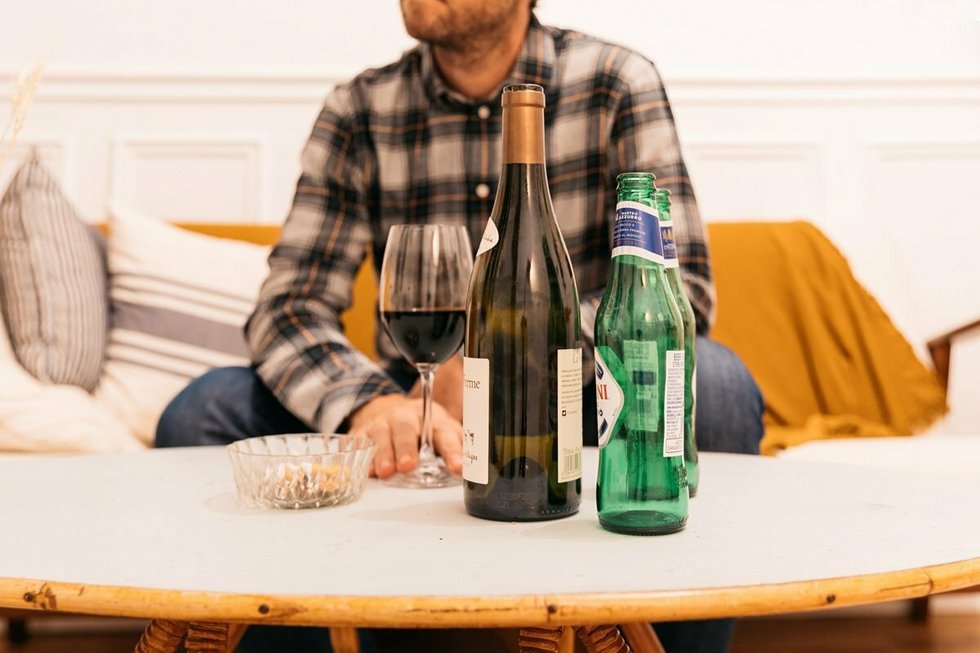 Looking for your next job opportunity?
Over 200,000 people have found a job with Welcome to the Jungle.
Explore jobs