How to tell your manager you are having a hard time at work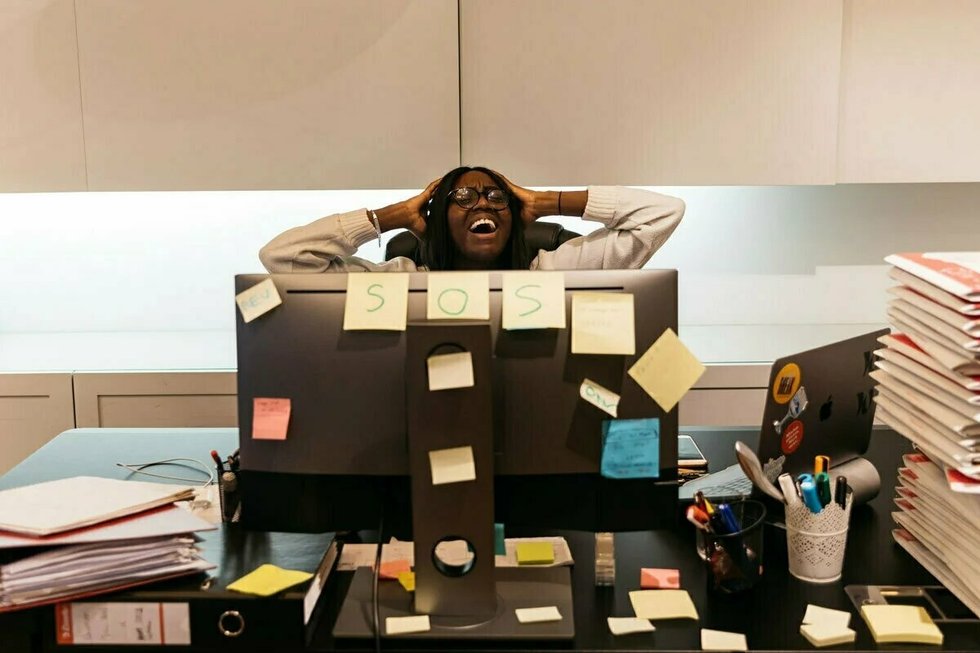 Every day we strive to be our best. This is the case, particularly at work where we have to keep up the pace, get things done, and always be in a good mood too. At least that's what we tell ourselves.
Yet, according to research conducted by Acas, a public body that works to improve workplace relations, two-thirds of employees felt stressed, anxious, or both about work, with the figure rising to three-quarters of those under 35. The most commonly cited cause of stress or anxiety was workload (60%), followed by the way they were managed (42%), and balancing home and work life (35%). So what can you do about it? You might want to slow down or take a step back, but how do you tell your boss? Vanessa Lauraire, an occupational psychologist and psychotherapist, has some tips on how to tackle the topic.
---
What's the real problem?
To better understand what's not working, you have to distinguish between the facts, your subjective experience, and the emotions associated with that, according to Lauraire. What should you do? Don't create any extra stress for yourself.
The Facts: the demands of work
"Each job includes tasks that need to be performed, which are written in a contract of employment. Your experience at work may differ from the job description. It's a matter of asking yourself questions about your work and seeing how you feel about it," said Lauraire.
Ask yourself why you're exhausted. Is it because of the pressure that you put on yourself? Or is it pressure that's been put on you?
Your personal expectations
"Whether you're a worker on an assembly line or a manager in an open space, there is always a difference between the job description and the actual work," said Lauraire. "This is where the intelligence of each professional lies; that little extra part of you that you give, with your own values and expectations, to get the job done." So how much stress are you putting on yourself? How much of your being overworked is your own doing? "It's all about limits. How much of yourself do you give to your job? Because that's one of the potential reasons for burnout," said Lauraire.
What's keeping you from speaking to your manager?
"Knowing when enough is enough and setting limits could be seen as an admission of weakness. But on the contrary, it's an act of bravery!"
Vanessa Lauraire, occupational psychologist
Worrying about a negative response
Behind the fear of talking to your manager lies anxiety. "Fear comes from worrying about the moment you have to talk to your boss and any imagined negative reaction," said Lauraire. "We make up a whole story about a future event that isn't real. That creates a lot of stress." Then there's the fear around how you will express yourself. "How are you going to react in the moment? That depends on your personal experience, especially if you've previously had a bad encounter, or on your personality, whether you're shy and introverted or extroverted," she said. But all this is only your projection, anticipating a reaction in a situation based on your own experience and personality.
Seeing it as an admission of weakness
In many companies, there is a culture of performance, according to Lauraire. "Acknowledging that you're at the end of your rope could be interpreted as weakness . . . when the expectations are around performance and profitability. Knowing when enough is enough and setting limits could be seen as an admission of weakness. But on the contrary, it's an act of bravery!" she said. It requires overcoming your fears and the imagined consequences of the meeting, such as a promotion being called off or even a demotion. All these scenarios are based on your own limiting beliefs. So try to get past them.
How to talk to your boss: 5 tips to get your message across calmly
Preparing what you plan to say, listening to each other, finding solutions together, and practicing non-violent communication all help, according to Lauraire. She has five tips to help the meeting to go smoothly.
1. Have empathy for yourself
Before you talk to your boss, you should know how to talk to yourself. "Have enough empathy for yourself that you can sit down and figure out if there is something wrong," she said. "[Ask yourself:] Can I admit that I am exhausted? Are there any small signs that have been showing up in my immediate environment? Am I more irritable, angrier? Am I less patient? Have I been having trouble sleeping lately?" Take note of any changes in your daily life.
2. Look at the facts objectively
Before you ask for a meeting, it's wise to list the facts for yourself, according to Lauraire. "Ask yourself all the necessary questions before reaching out to someone else: What's the situation? What are the facts? What am I responsible for? How am I dealing with this work situation?" said Lauraire. "You have to take everything into account and be discerning." Then examine your emotional reaction to those facts.
Lauraire recommends using the Eisenhower Matrix to prepare for your meeting. It is designed to help you to manage your schedule. This method classifies your to-do list according to four categories: urgent and important (tasks you must do immediately); important, but not urgent (tasks you will schedule for later); urgent, but not important (tasks you should delegate to someone else); not urgent and not important (the tasks you should eliminate). It can help you to get a clearer picture of what you are doing and the reasons for your exhaustion.
3. Identify your needs
Your work situation may indicate a lack of resources, such as time, training, or help from colleagues. "What are your needs? Are they material, or physiological? Or is it recognition you want?" Lauraire said. "You have to distinguish the context of your work (conditions, tools) from the content of your work. That is to say, the work itself from what it means. Deep down, why are you overwhelmed? Is it real or subjective? Do you feel overwhelmed?"
This can be an opportunity to question your relationship to your work: where are you at with everything? Is it boredom or overwork? What kind of job do you want? Take the opportunity to ask yourself what could solve your problem. There are always solutions. On top of that, is this problem disguising a deeper need? Take the time to reflect.
4. Try to reinvent yourself
Turning up to the meeting with nothing more than a list of problems won't be constructive. "Listen, be open-minded and proactive," said Lauraire. "Ask yourself how you can reinvent yourself through your work . . . Offer solutions. Look at the problem from a developmental perspective: what would be a 'better' way for me to work?" You can, for example, offer to work from home for a few days, reorganize what you do, or ask for help from a coach if you feel the need. What matters is that you feel empowered to perform, according to Lauraire. Trying to regain control of your schedule and your professional life is what will make you regain your confidence and calm things down in the long run.
5. Prepare for your meeting
Don't ask to talk to your manager when you're feeling very upset, in tears, handkerchief in hand. Don't tell them that your work is affecting your personal life, that you've put on weight because you're depressed, or that you're fighting more with your partner. That may be your reality, but it's important to stay professional.
Prepare for your meeting calmly. Lauraire recommends using the tools of non-violent communication. "Ask yourself how you want to talk about it, in a non-judgmental and non-threatening way. Don't anticipate your boss's reaction, but prepare what you want to say."
Non-violent communication is a four-step process: recall the context, explain how you experienced the situation, explain your needs, and explain your specific requests. "Express your needs, the resources you would need, and the solutions to your problems," she said. "Then try to find a common solution to your problem. [Ask yourself,] 'How can I react without spending more of my company's financial resources?' Perhaps by reviewing the urgency of projects or delegating the tasks differently? There is always a solution."
Whatever the source of your exhaustion, you have to face up to it. If the message is to be understood and change to occur, it must be communicated calmly. It's completely normal to worry about the reaction of your boss as well as the future, but there is no need to be dramatic, said Lauraire. "What would be dramatic is not to talk about it!" she said. "That could lead to you feeling isolated and running the risk of burnout. Above all else, you have to take care of yourself as well as your work."
Translated by Kalin Linsberg
Photo: Welcome to the Jungle
Follow Welcome to the Jungle on Facebook, LinkedIn, and Instagram, and subscribe to our newsletter to get our latest articles every day!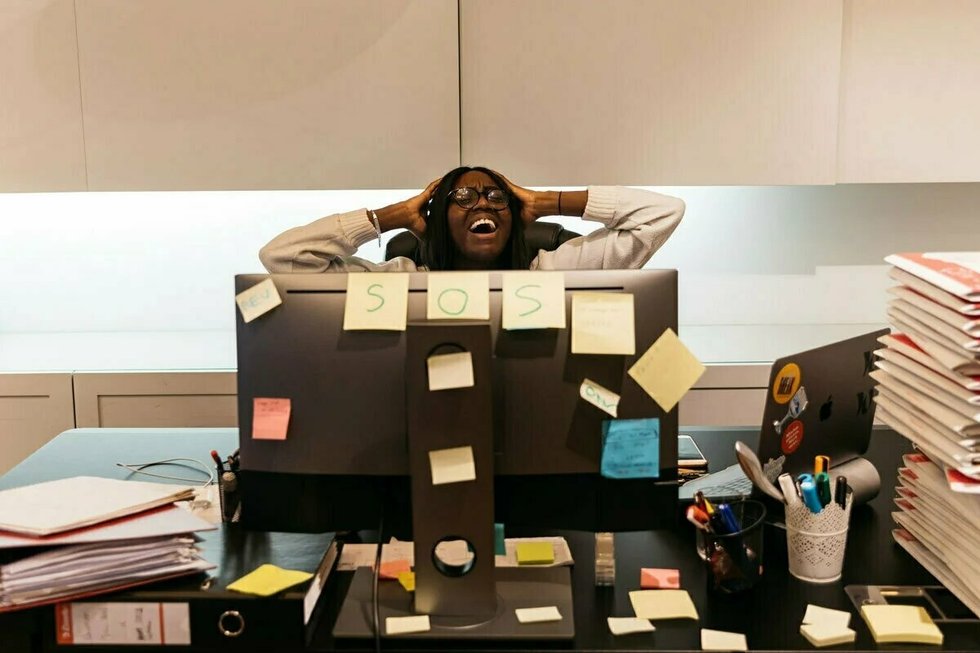 Looking for your next job opportunity ?
More than 200,000 candidates have found a job with Welcome to the Jungle
Explore jobs