Truth and dare: why you should talk about your side hustle in an interview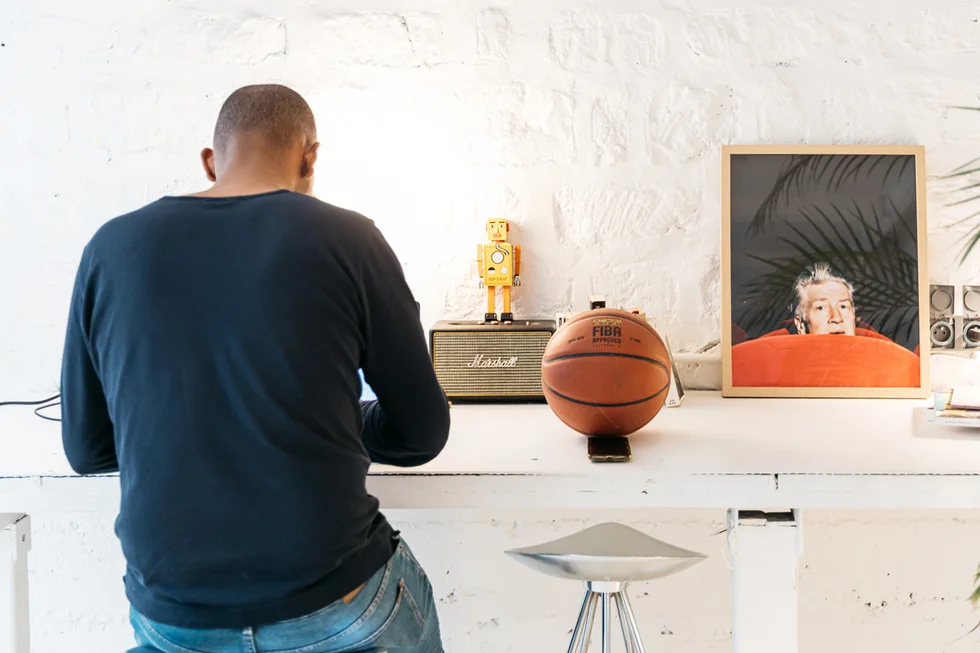 The 9-to-5 job has a lot of allure: it's consistent, pays the bills, and provides structure and routine. If you're lucky, you may even work for a company with a meaningful mission and fantastic culture. However, perhaps you've longed for something beyond your career to bring in extra income—and showcase your passions and talents while you're at it. All you need is a laptop and WiFi connection to connect with people globally, and adding a little more intrigue to your resume certainly can't be a bad thing, right?
Work outside of your "regular" job is often called your side hustle, and according to a 2022 Zapier report, 40% of Americans have one. But even though so many people are dipping their toes into this new form of entrepreneurship, you might wonder if it's appropriate to mention yours to a prospective employer in a job interview.
You might be thinking, "What if it shows a lack of dedication to this new job? What if the interviewer thinks my side hustle is strange? What if it has nothing to do with the job I'm applying for?"
To answer the question of whether or not you should talk about your side hustle in an interview (spoiler alert: the short answer is yes), we spoke with Sigute Zitikyte—a former big tech employee turned Personal Brand & Business Coach. Here's her approach to leveraging your side hustle during an interview and how it will help you stand out.
The evolution of the side hustle
Why are side hustles so popular in the first place? There are several reasons—from personal motivation to sheer necessity. A survey from Bankrate reports that 41% of people started a side hustle in 2022 just to make ends meet. Beyond financial interests, however, a report from the Hustle shows that 51% of people said they love their full-time job, while 76% said they love their side hustle.
Zitikyte adds, "A decade ago, side hustles were waiting tables at a restaurant, teaching a fitness class on the weekends, or selling homemade goods at a local craft fair. In today's world with social media and accessible software, the barriers to entry are essentially non-existent."
Our digital era has completely transformed the career landscape. She goes on to say, "careers have shifted from a linear path, where you found your first job and worked there for your whole career, to a multi-passionate path, where companies and employees are changing so fast that new roles and skills are being invented overnight. This shift has changed how we view careers, from something we find once and settle into, to something we ride through the ups and downs and twists and turns of evolution."
The value of your side hustle to a prospective employer
If you have a side hustle, its value is already clear to you: more income, a creative pursuit, and a taste of the entrepreneurial life. But why should your potential employer care? According to Zitikyte, side hustling indicates the number one skill every company should be looking for.
"In a career landscape of constant change and exponential growth, the value of hiring someone with a side hustle is that employers are getting someone who holds one of the most valuable skill sets in this era: a growth mindset," she says. "The job you are hired for today will most likely not be the same job you hold next year, which changes the goal of hiring from finding an expert task-doer to building a high-caliber team who will build together through changes."
The best way to bring up your side hustle in an interview
When approaching the subject of your side hustle in an interview, Zitikyte believes that perspective is everything. "How you bring up a conversation will predict how it's received, so when bringing up your side hustle, first spend time exploring what makes having a side hustle valuable for your potential employer. How will the company, your manager, and your team benefit from your side hustle? If you believe in the power of having your own business on the side, then you will project the confidence needed to build trust with the employer," she says. "Bring it up not as a guilty admission but as an incredibly fascinating aspect about yourself. Show your personality and multidimensional self by talking about your side hustle!"
Even if your side hustle has nothing to do with the job in question, you can still draw on the skills you've learned through building your own business. "Soft skills are your best friend in the new career landscape. The ability to get things done, stick to deadlines, and complete projects is, surprisingly, not always a guarantee. Showing that you are disciplined, self-motivated, and trustworthy will help you stand out," says Zitikyte. "Relationships and partnerships are everything, whether internal or external. Strong communication skills and the maturity to take feedback—which you learn quickly through entrepreneurship—are necessary for every business."
How to make your side hustle more professional
If you bring up your side hustle in an interview, you want to make sure it can be seen. If you're talking about it and then hiding it from the public, the perception could be that you don't believe in your side hustle enough to share it with the world, so why should anyone else believe in it?
"You want to avoid minimizing your side hustle—we are ALL guilty of this—or feeling awkward speaking about it, and this is where personal branding comes in," Zitikyte notes. "Your LinkedIn profile, personal website, and social media presence will all get reviewed by your potential employer, and teammates. Let your online presence lead the conversation about your side hustle and help you position it as the real, tangible, and valuable pursuit that it is."
Key takeaways: why you should talk about your side hustle in an interview
Talking about your side hustle demonstrates your ability and willingness to be resourceful, evolve, and reinvent. "Gone are the days of hiding your side hustle. Frankly, you should bring it up precisely to vet if the company you are interviewing with is current with the times, has a growth mindset itself, and values employee growth," says Zitikyte.
Here's a round-up of her tips on what to share about your side hustle in an interview:
Share why you started your side hustle. Yes, it was probably to make money, but dig deeper and think about why you chose THIS side hustle.
Share what you've discovered about yourself. Nothing is more valuable on a team than self-aware team members who can see themselves objectively and are open to growth.
Share your time involvement in the side hustle and give your potential employer reasons to believe that you have the maturity to balance competing priorities and stay dedicated to every single project you take on. Remember, how you do anything is how you do everything.
Photo: Welcome to the Jungle
Follow Welcome to the Jungle on Facebook, LinkedIn, and Instagram, and subscribe to our newsletter to get our latest articles every day!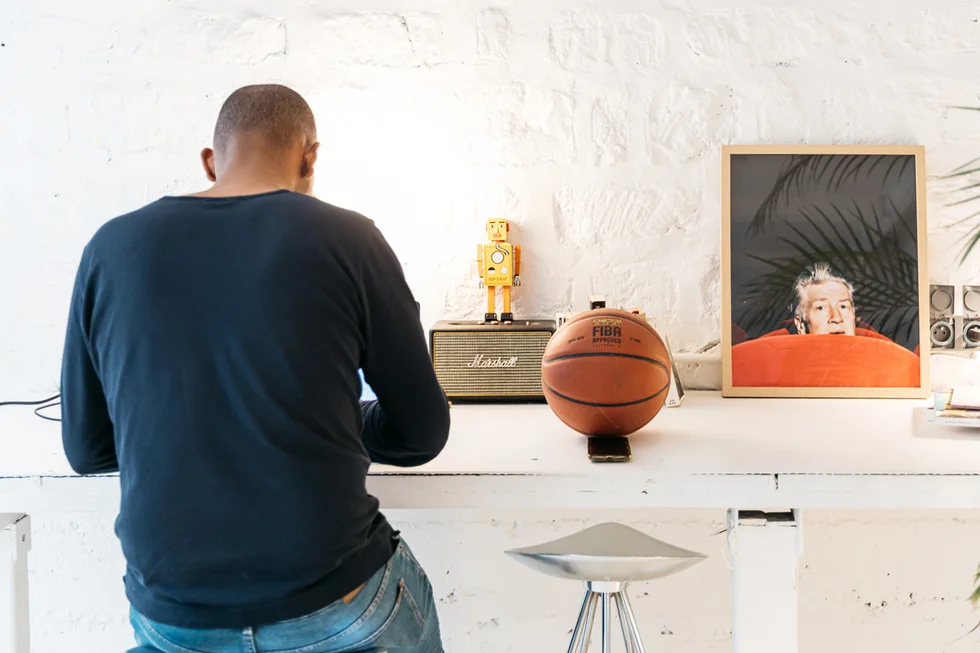 Looking for your next job opportunity?
Over 200,000 people have found a job with Welcome to the Jungle.
Explore jobs