Conversations about race in the workplace: walking the talk
Dec 01, 2021 • 6 mins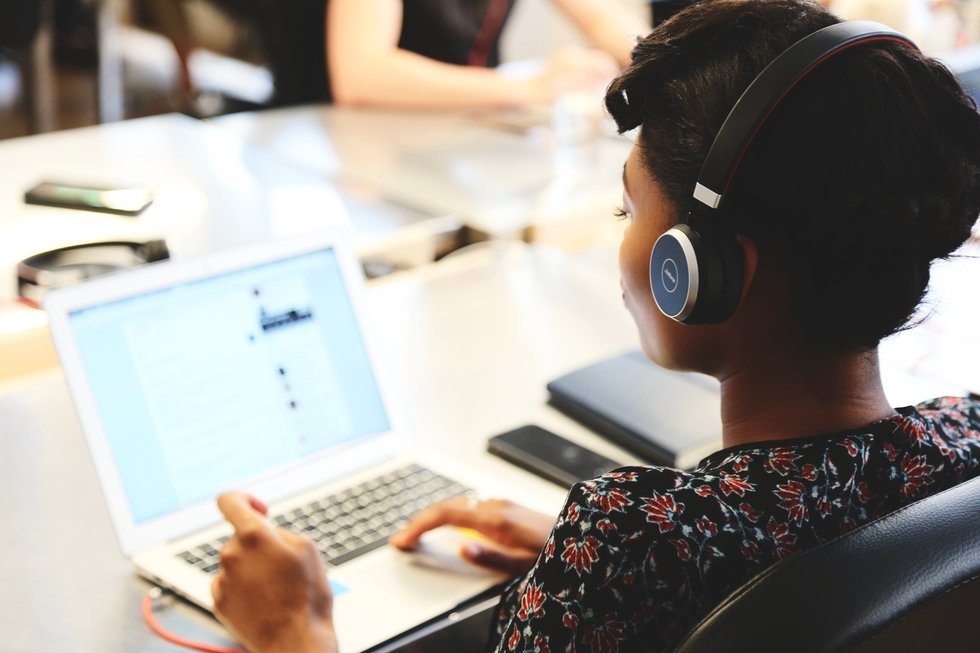 "Oh, we didn't know a person from your background was so well educated" or "You're very well spoken for a brown person in London". These are some of the underhanded comments Dija Pandor, 26, a communications specialist and many people of color experience at their workplace.
---
Pandor used to work for one of the biggest British broadcasting companies before she moved to Belgium in 2018. "As a British Indian working in the UK between 2016 and 2018, the things that got to me the most in the workplace were these kinds of comments which made me second guess my abilities and develop imposter syndrome," she said.
Pandor is far from being the only person to experience some form of racial discrimination at work with most people of color having experienced it at at least once during their career.
Racism in the workplace
Tackling racism at work is an issue that companies across the US & UK have been struggling to address for many years, despite the introduction of the Civil Rights Act of 1964 and Race Relations Act in 1968 respectfully. These legislations prohibit any discrimination based on race. According to diversity and inclusion consultant Hayley Bennett, people have been working to improve working conditions for minorities across these countries for more than 4 decades now. But things have changed quite a bit since. "These days you have at least one or two people dedicated to discussing diversity and race at the workplace," she said.
Are certain sectors more likely to foster racism in the workplace? "My experience is mainly in the sports sector but I've also worked with the transport industry and the financial sector who tend to invest quite a lot into diversity and inclusion. But when it comes to startups it is quite difficult. The entrepreneurial sector needs to start every task from the beginning so that hasn't really happened," said Bennett.
The US is still far from being a country with racial equality in the workplace. As of this year, underrepresented ethnic and racial groups who make up 40 percent of the U.S. population make up just 12.5 percent of board directors, up from 10 percent in 2015.
Reopening the wound of workplace racism
With the killing of George Floyd by police in the US in 2020 and the subsequent protests around the world, companies have been forced to reexamine their role in systemic racism.
Steve Rowe, CEO of Marks & Spencer, stepped forward to condemn any form of racist violence and said he was committed to take "urgent action" to address racism and diversity in his company. Some of the country's biggest banks, including Lloyds Banking Group and HSBC, have also begun to explore their historic links to slavery and are in turn making donations to minority communities in an effort to abolish racism.
However, according to Ashish Prashar, a justice reform campaigner, this is not enough. "Businesses in the UK cannot self-congratulate themselves by being part of a society marginally less racist than the US," he said. In a recent interview, he explained how systematic racism has been a business problem since the origin of the slave trade itself.
Pandor also adds how workplaces are not yet well equipped to address racism in their daily activities. "After Brexit in 2016, there was a rise in racist attacks in London and someone told me to go back to my own country," she said.
"This happened just outside of work. That day I went home and posted on Facebook about how that was the first time I felt unsafe in the country though I was born and brought up there. I remember a producer coming to me the next day at work and saying, 'Oh, I see people have been making you sad and upset.' He was a white man and I felt like he was downplaying my experience."
Pandor did try to talk to some of her other colleagues about this incident, but she felt that talking about race wasn't really encouraged in the company as her predominantly white colleagues were out of touch with the realities that people of colour experienced.
Here is where the role of a diversity and inclusion (D&I) consultant comes into play.
"If you want to get rid of racial discrimination or celebrate the differences of ethnic minorities or other groups you may have in your company, then working with D&I consultants is useful. Our work is a process of knowing where a company is in adopting a behaviour change," said Elaine dela Cruz, a D&I consultant and the cofounder of Project23.
Companies hire D&I consultants to ensure that racism, among other topics, is appropriately addressed and discussed in the workplace.
Starting the conversation about racism at work
Dela Cruz, believes that there are several barriers hindering productive conversations about racism in the workplace.
"Fear is one of the biggest obstacles," she said. "In most companies, the majority of senior leaders and middle management are still white. Most white people don't have the need to talk about their ethnicity or race. They don't really understand the experiences of a person of colour. So when it comes to discussing the subject, they are scared and don't want to end up offending people of colour by using the wrong terminologies or words."
"On the other side, for people of colour who do want to talk about racism at work, the conversations are often met with resistance, whether it is ignoring the fact that this is an issue, with defensiveness or just lip service, like 'Of course! Your experience sounds absolutely awful.'
The role of D&I consultants involves providing solutions for any challenges that companies face relating to diversity and inclusion, and helping them come up with sustainable strategies to create a diverse workplace. Bennett explains how this works.
"We tend to partner with the human resources department of companies to ensure that their policies and procedures are not biased and they're not unfair. We usually work at a strategic level where we make sure inclusion is embedded with other strategies of the company and in turn contributes to their commercial success," she said.
Bennett's role also includes talking to the company's employers and employees about the corrent terminology to use when it comes to discussing racism and ensuring their websites and recruiting strategies represent everyone in the company irrespective of race, sex, gender or abilities.
Dela Cruz feels that before entering practical mode regarding appropriate language to use when discussing racism at work, it is important to encourage an atmosphere where co-workers learn to listen and understand each other. "Often when you're talking about racism at work, there is a reason why some people don't report racist comments to their bosses—because they don't feel safe to do so or fear a backlash. So the first thing that companies should do is to acknowledge both sides of experiences and learn from and listen to those experiences."
Does diversity consultancy really work?
Some companies have been successful in talking about race with the help of diversity consultants. Bennet describes how one law firm used the tactic of "listening" when it came to its recruitment programme. "One example that stands out is my work with a law firm where the aim was to empower black men working there. It was a day-long programme where we invited black men who were [undergraduates or Master's students] within a university environment to hear black men working in the law firm tell them how to apply for entry level roles in the company after university."
But for Pandor, a D&I consultant's role proves more useful in a company if they organised events and training programmes for everyone. "The diversity and inclusion events, which were occasionally held at my company were voluntary and when you looked around it was an echo chamber as most of the audience and participants were BAME, so the conversations weren't being had with the people that needed to hear them."
As companies slowly wake up to addressing racism, Pandor hopes the involvement of D&I consultants will help her find a more inclusive workplace. "I would like to be able to walk into a company where I see a face that is like mine or that isn't the cleaning staff. I would like to see diversity and inclusion practiced less in terms of a tokenism fashion," she said.
But the road ahead is long…
D&I consultants such as Bennett and dela Cruz are trying to improve work cultures, but their role is challenging. "The biggest challenge I have is discussing intersectionality effectively. It is the idea that we also have overlapping identities that could disproportionately impact us," said Bennett. "For example, there has been a lot of discussion on gender equality, but has that included black women, has that included lesbian and gay women? Has that included disabled women? So really getting that across is important because diversity and inclusion is not a single issue. It is an intersectional issue."
Dela Cruz agrees. "Just being diverse and having a diverse workforce means nothing if we are asking people to assimilate into the banter and jokes that exist," she said. She is, however, optimistic about how their role can help companies look at long-term strategies to ensure the future of the UK workforce is diverse and inclusive.
"Racism is something that's been an experience for so many people for hundreds of years," she said. "While there is no silver bullet to completely abolish it, working with organisations, for now I know that I can help them make a difference. It's all about equipping people to deal with this issue better and I think with that hope comes the belief that we will all rise together."
Photo: WTTJ
Follow Welcome to the Jungle on Facebook and subscribe to our newsletter to receive our best articles.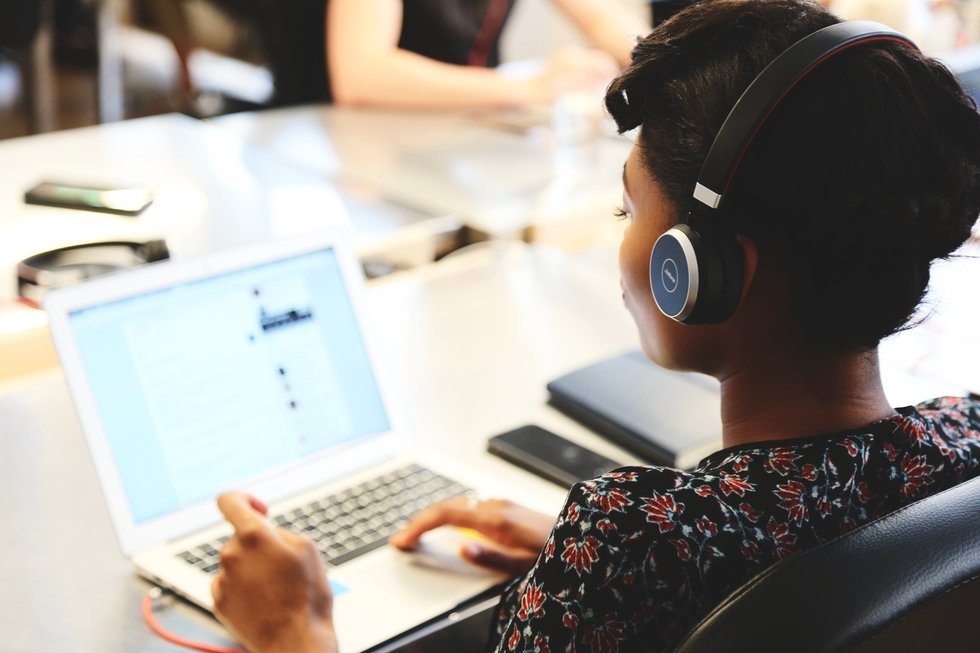 Looking for your next job opportunity ?
More than 200,000 candidates have found a job with Welcome to the Jungle
Explore jobs