Andy Hunter: from IT to bookshop.org, the underdog taking on Amazon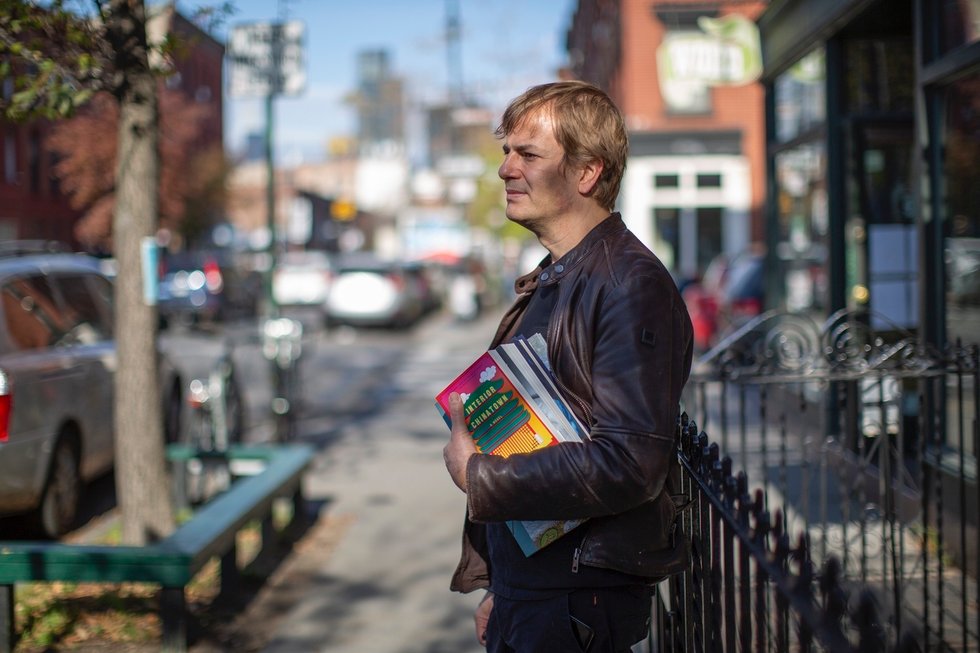 It is conventional wisdom that no one can compete with Amazon in the book business—or it was until Andy Hunter came along. In January he launched Bookshop, a socially conscious platform that allows book lovers to buy online from their independent, local booksellers, without giving up on speedy deliveries. It's proved a huge success in the US with monthly sales increasing from $50,000 in February to $1 million by June and 900 booksellers signed up. As the platform launches in the UK, 300 bookstores are already on board and Hunter is now looking to replicate that success on this side of the Atlantic.
Hunter is also the creative brain behind breakthrough digital projects such as Electric Literature and Literary Hub, which prove that literature and the internet can be—and should be—allies if we want writers to stay part of the cultural conversation.
We spoke to Hunter about his love of books, how an unlikely detour in his career helped him to become a publishing innovator, and how he sees the future of the book industry.
---
It is a morning in November and Bookshop has just launched in the UK. Hunter is working from a bare kitchen, with a sculpture of cardboard boxes towering next to him. He has just moved out of his tiny apartment to a bigger one in Brooklyn, New York. "It's a lot to try to run the company and homeschool two children from a 450-sq-ft apartment. I had to move or I would have lost my mind," he said, his voice tinged with fatigue.
However, he is quick to add that the success and enthusiasm Bookshop has generated since its launch in the US has kept him going. The platform comes as salvation for hundreds of brick-and-mortar bookshops struggling to survive the economic fallout of Covid, and the relentless growth of Amazon, a much older enemy that controls 50% of the print book market in the US.
"I wouldn't have gotten through this summer if it hadn't been for all the bookstores [across the US] writing to me and saying 'thank you'. I certainly wouldn't have launched in the UK if I wasn't getting emails from booksellers saying, "Please come, please come,'" he said.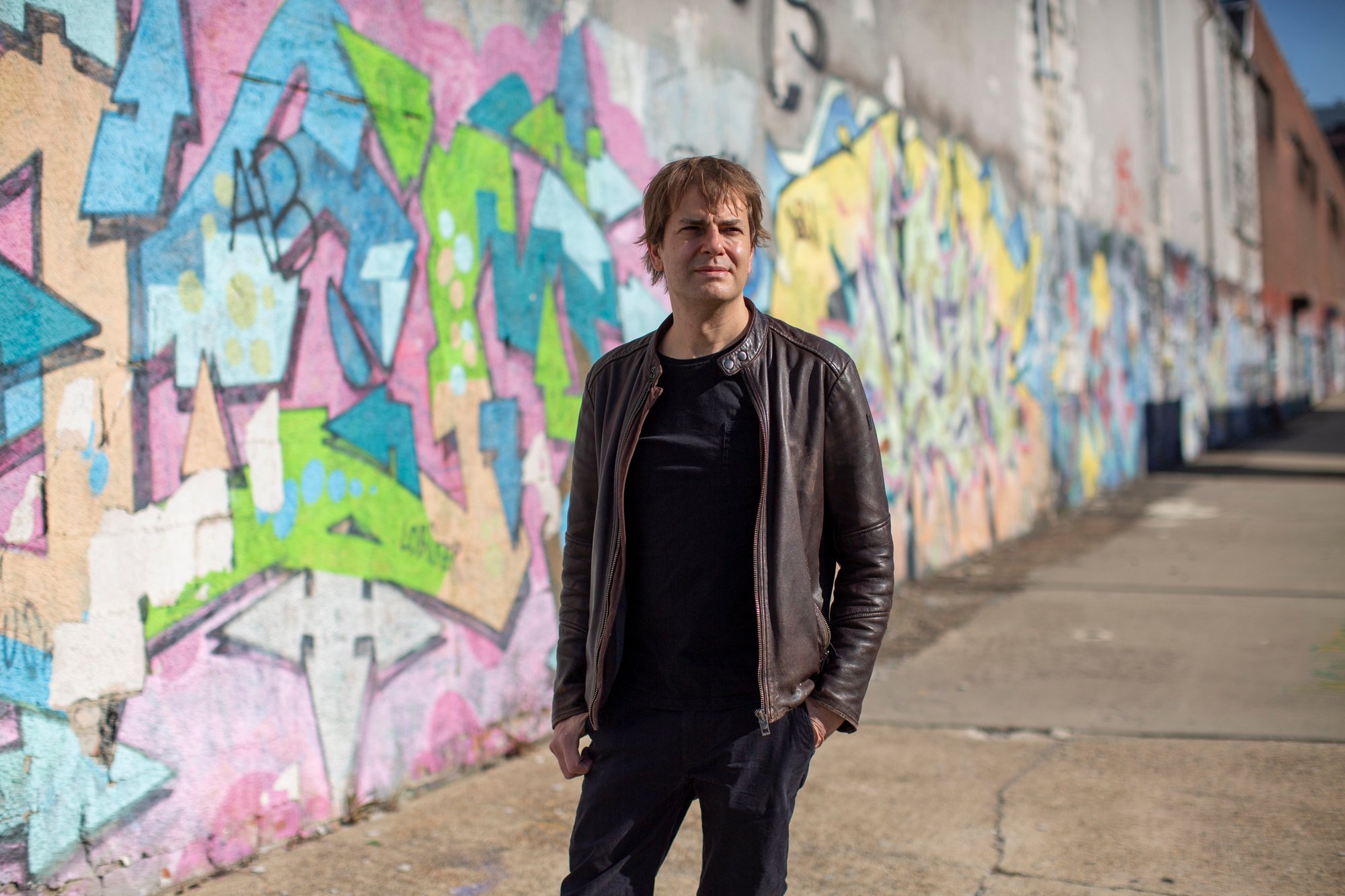 "I'm trying to un-disrupt the industry"
Bookshop is a certified B-Corp—a corporation valuing public good over profit—that gives indie bookshop affiliates the full 30% profit margin of each sale while UK wholesale retailer Gardners processes orders and handles shipping. Hunter also decided to show the amount of money raised for local bookshops on the website. "It makes everyone understand the difference we're all making together," he said.
It has been labeled as a start-up, which is ironic given how Hunter thinks about the platform's mission and its place within the literary ecosystem. "I'm trying to un-disrupt the industry. Most Silicon Valley companies are trying to disrupt the industry, which means that all the old players go out of business and they create a new way of doing it," he said. "We're trying to bring in force all the dinosaurs. We're trying to keep all the dinosaurs alive."
"Books allowed me to understand my place in the world, understand history, humanity"
Growing up in the 1970s in Winchester, a small town in Massachusetts, Hunter's dream was "to own a bookstore and sleep in the back". He spent his days whipping through books; the two volumes that marked his career as a professional bibliophile were Watership Down, by Richard Adams, and The Tin Drum, by Günter Grass, which he read at the age of 12.
Disappearing into the world of books was also a way of coping with a tough upbringing. "I was raised by a mentally ill single mother," he said. "I didn't take care of myself very well, my grooming and my clothing were not up to standard, and I was somewhat of a social outcast. Books provided a kind of community for me, they allowed me to understand my place in the world, understand history, humanity."
Hunter studied philosophy in Massachusetts in the early 1990s, and began his career in IT, working as a programmer on B2B e-commerce solutions and SAP implementations ("stuff that I had no personal interest in whatsoever"). Outside work, he spent time working on a personal creative project. "I had lots of friends who were in the arts, so I just started self-publishing a little magazine [Mommy and I Are One, named after a famous experiment in subliminal messages]. The magazine got popular enough that some people who had real magazines hired me, and I became the editor-in-chief of [Mean Magazine] in Los Angeles." And thus he began his literary career: as an editor, publisher, and innovator.
"I thought [my job as a programmer] was a weird detour… those skills came in extremely handy. It was almost fated"
Hunter remembers the late 2000s as a period when most of the writers, editors, and publishers who he respected perceived the digital transition of media as a threat.
"Because they were threatened, they weren't doing anything about it and were hiding from it." Hunter, however, saw possibilities. "I didn't have any money and here was something where I could reach a lot of people. It [was] like, 'Wow, look how powerful it is.' Seeing the potential really made me embrace it," he said.
In 2009, Hunter founded the nonprofit Electric Literature, a digital publisher of literary content—mostly short fiction distributed on iPads, e-readers, or as PDFs, EPubs, and audiobooks. In 2015, he went on to co-create Literary Hub, a site aggregating the best of the literary internet, which quickly became a go-to source for literary news, reviews, and writing for book lovers worldwide.
"For a long time I thought [my job as a programmer] was a weird detour in my career," said Hunter. "But later on, when I started Electric Literature and Bookshop, those skills came in extremely handy. It was almost fated. [IT] skills have really helped me accomplish things in the literary world that not many people could have accomplished because most of the time these skills don't exist in publishing."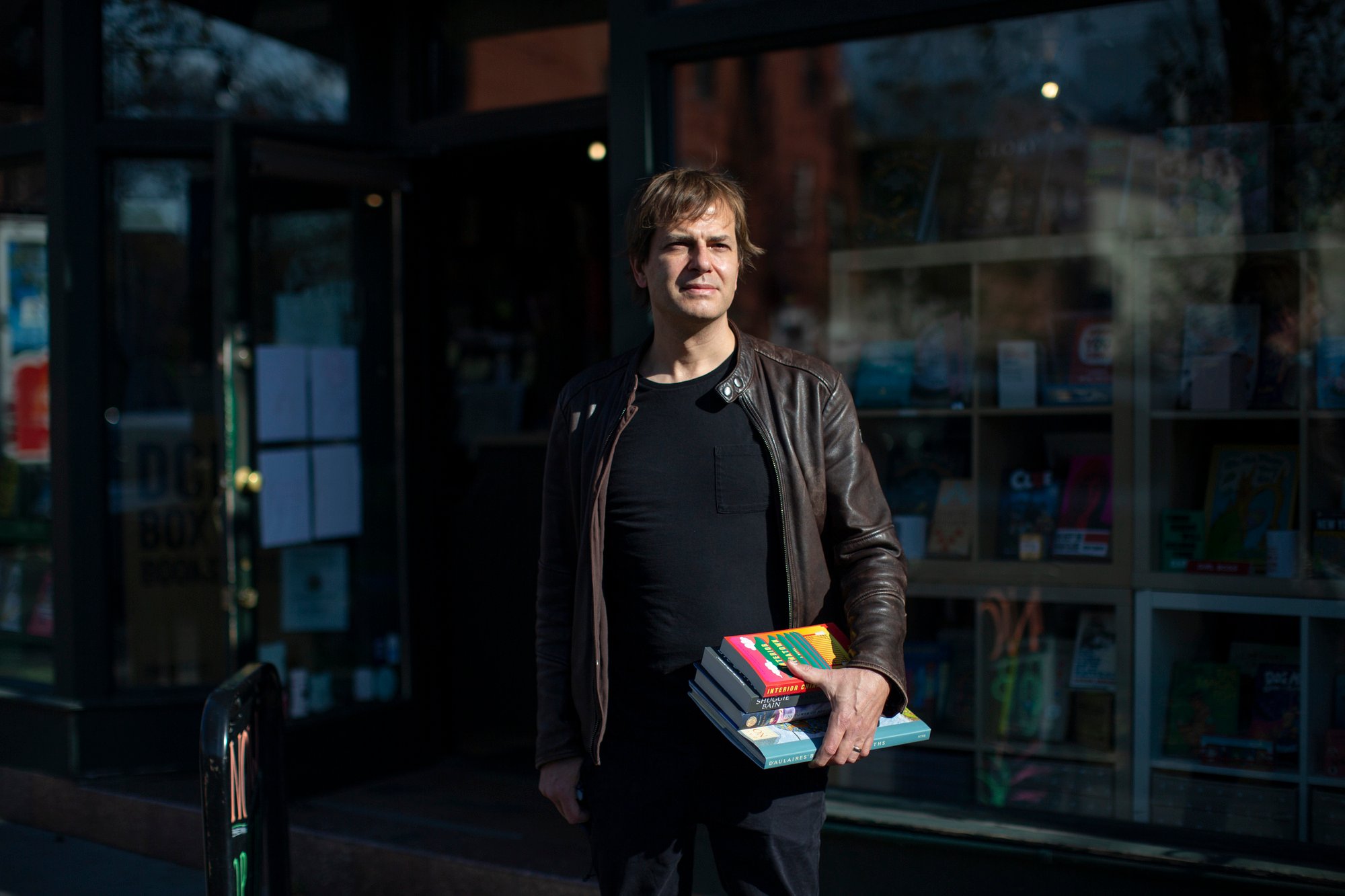 Through his stint in the IT industry and his degree in philosophy, Hunter also honed his analytical thinking skills. For Bookshop, Hunter looked at what it means to run a bookstore today, and the problems that keep bookstores from competing online—mainly the inability to rival Amazon's inventory and delivery time—or even just having an easy-to-navigate website for placing orders.
"Bookshop gives [independent booksellers] a way to compete with Amazon and it takes away all the barriers. When stores come out of the pandemic they will be stronger, in that they will all have learned how to sell books online very quickly. If that remains part of their business model, they're going to be better equipped to survive," said Hunter.
"I'm fighting for a scenario where there's a lively independent world that offsets the giant corporate publishers"
According to Hunter, bookstores aren't just essential for a healthy literary culture: they are also important for the well-being of local communities.
"We're seeing in this pandemic how important human connection is," he said. "These past years people are more and more isolated, they're communicating on social media, and at the same time, depression and anxiety are skyrocketing. The pandemic is putting it all in stark relief."
Hunter believes that the value booksellers provide today—human connection, conversation, and book expertise—shouldn't change. "My hope is—and I hope this is what we're working towards—a situation in 30 years where digital can augment real life but it does not replace real life. Bookstores and communities still have a place to gather and writers have a place to meet readers… The difference will be that because they will become increasingly tech-savvy, they can have an online community to support them and can connect to that community more closely."
Hunter believes that the publishing world will go through a period of consolidation with a couple of giant publishers eventually dominating the industry. "I'm fighting for a scenario where there's a rich, lively independent world that offsets the giant corporate publishers and Amazon entity, and that's where all the interesting stuff happens, where all the fun happens, where all the community happens. That's what I want to have in 30 years."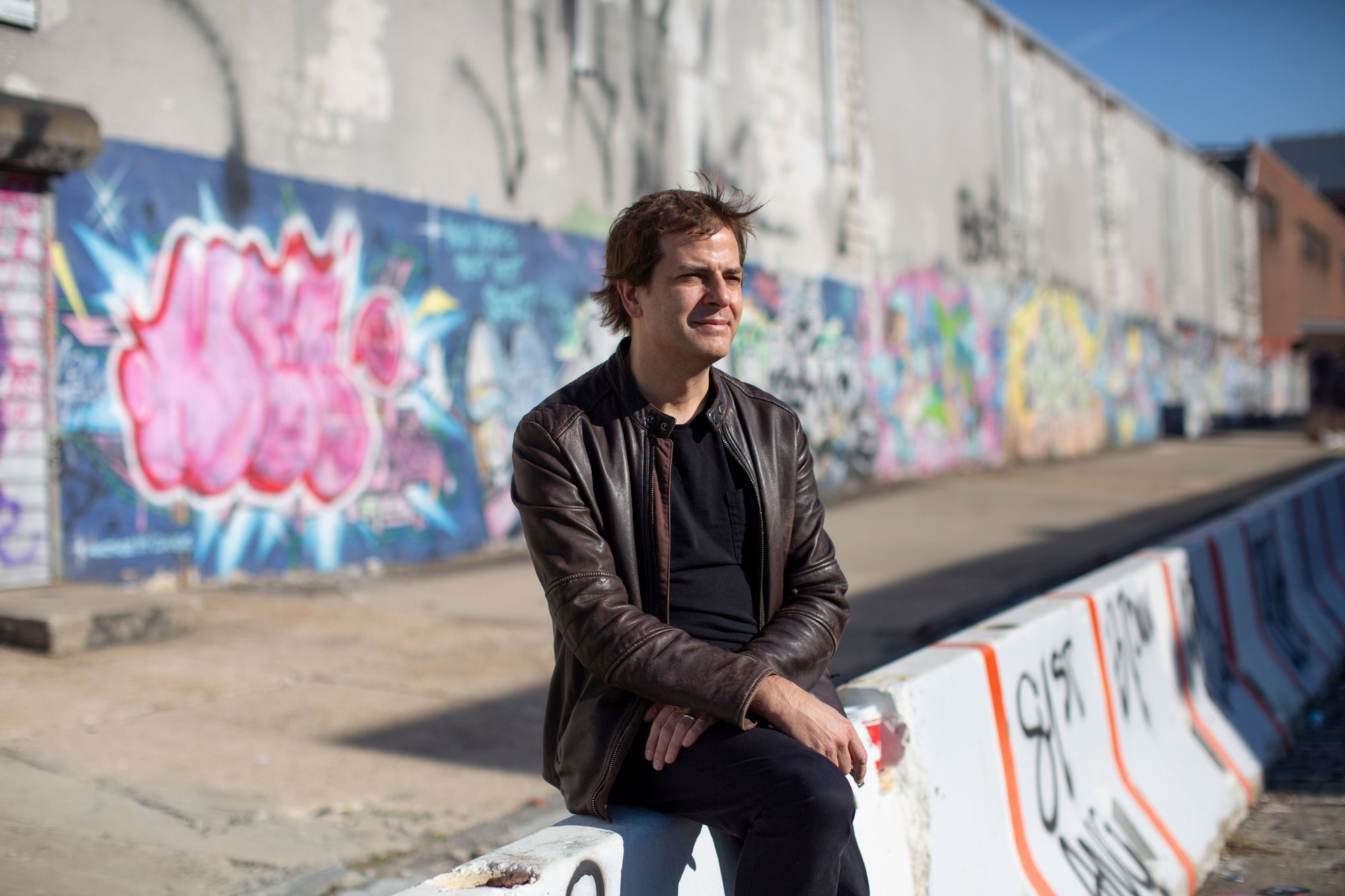 "If books save your life, you owe books"
At the moment, Hunter spends his days running Bookshop and Catapult, his independent press launched in 2015 and works on his other projects when necessary. Even though he's doing what he loves, and knows that his work helps the literary community, managing so many projects takes its toll.
"I'm overextended, I must admit. Today, I woke up at 3.15 am to get somewhat caught up before my day started, but there's no way I can keep up with it all."
With so many projects on the go, how does he cope? By avoiding the trap of managing his work life through his inbox, "the worst habit that you can get into, and the most tempting. The reason why the things I work on are succeeding is because I am able to, most of the time, carve out time periods for focused work where I'm not just responding to whatever crisis or issue that's going on. I think that's the key for juggling it all."
The size of his team at the Bookshop remains modest—only five full-time employees in the UK. "We have to be very lean because we give away the profits to bookstores, so there's very little margin for us to become a huge company," he said. "We're a very grassroots organization of literary activists who are basically doing this because we love it."
Hunter's dedication to his work isn't just fuelled by a love of books. He explains that he actually feels indebted to them. "I don't feel that it would be an exaggeration to say that books saved my life— they were extremely important to me growing up. If a person saves your life, you owe them. If books save your life, you owe books."
Photos by Griselda San Martin for WTTJ
Follow Welcome to the Jungle on Facebook, LinkedIn, and Instagram, and subscribe to our newsletter to get our latest articles every day!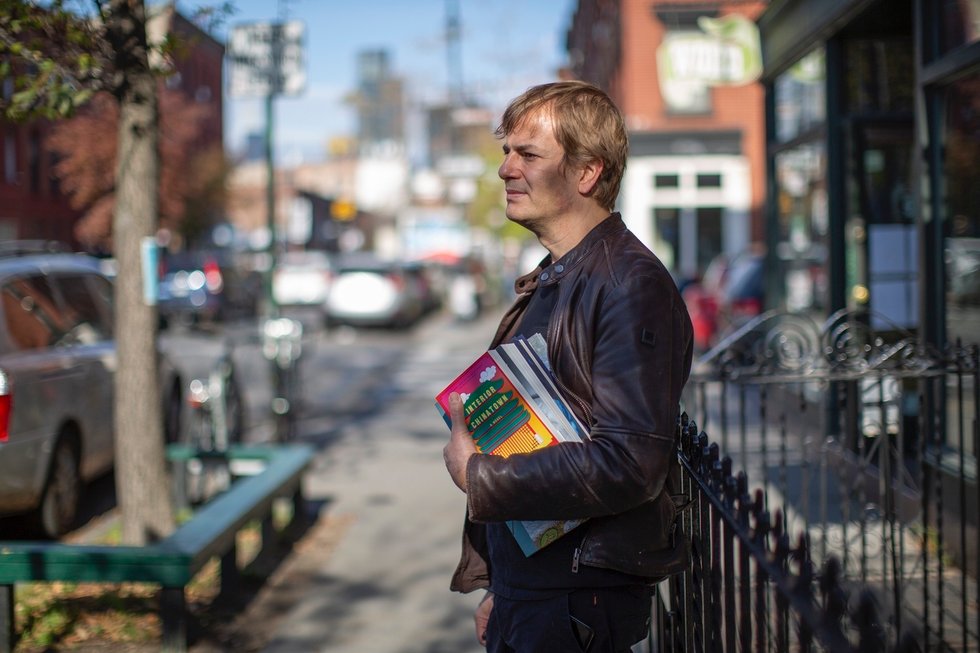 Looking for your next job opportunity ?
More than 200,000 candidates have found a job with Welcome to the Jungle
Explore jobs