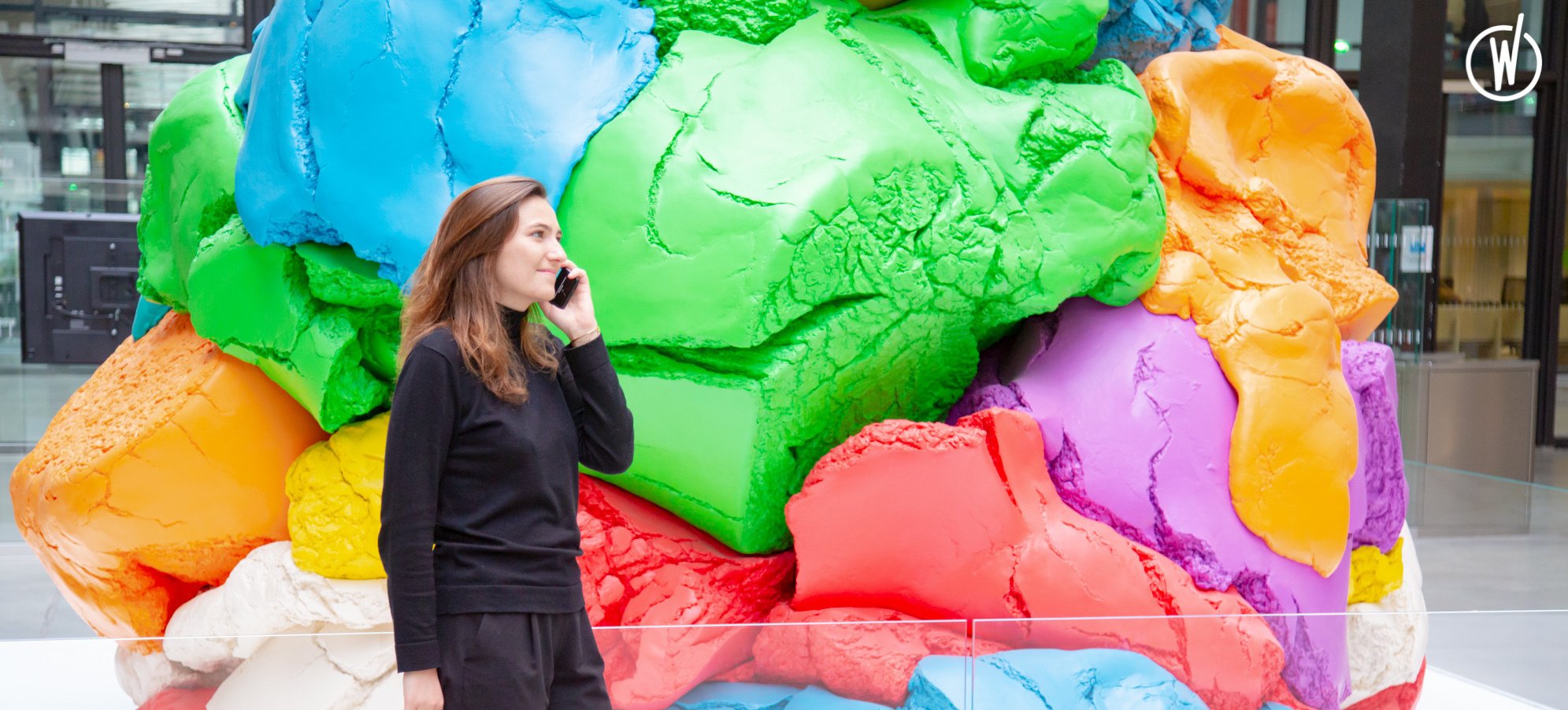 Elevo
Sales Operations Lead
Plný úvazek

 

Plat od €50K do €70K

Paris

Možnost pracovat částečně z domova

Magisterský stupeň vzdělání

> 4 roky
Společnost
Elevo
Nabídka
Sales Operations Lead
Plný úvazek

 

Plat od €50K do €70K

Paris

Možnost pracovat částečně z domova

Magisterský stupeň vzdělání

> 4 roky
About
At Elevo, we believe in a more human world of work.
We also think that a well designed software can help induce a positive shift in how companies think about people management and employee experience as a whole.
Historically, it's been backwards: HR software is focused on payroll and finance in a clunky, disengaging way. We believe in delivering a management framework that works, enabled by a smooth, beautiful software to make people management work better.
More info on Elevo:
We are inspired by the best practices we have witnessed first hand in our past experiences in bigger tech companies such as Apple, Google or Criteo.
Elevo now counts 170+ customers, number which is expected to more than double by the end of the year 2021 with well known startups (Aircall, Ledger, BlaBlaCar, Frichti) and many other leaders (JCDecaux, Picard, RATP Smart Systems, etc.)
Very high customer satisfaction c.f. our Trustfolio page (in French)
Team of 25 people that is expected to double in the coming 12 months
Job description
🧐 Description
The Sales Operations Lead is a critical role within Elevo, as we are rapidly scaling the number of Sales team, following our strong traction on the market. This role is a highly cross-functional, strategic role which will require both creative and analytical thinking.
💪 Responsibilities
Define Elevo strategy regarding Sales Operations, alongside CEO
Help the Sales leaders with performance analysis, quota adjustment, etc.
Work alongside marketing to create the smoothest Sales funnel (today 100% inbound, starting outbound)
Build systems and processes that will track and report on key performance metrics and use data to optimize processes continually
Be the go-to person for CRM management (HubSpot)
Take over the relationship of our Sales Ops agency (Ceres)
Build the Sales Operations team once the initial projects have been pulled off
Work closely with product marketing, marketing operations, communication/ content and sales to ensure message optimization and cross-functional alignment
Work closely with Sales to deploy Outbound campaigns and ensure alignment across team
Preferred experience
You have a previous experience in sales operations
Knowledge of latest outbound Sales methodologies and all the associated tools
Creativity: you relentlessly look for new ideas to optimize current processes
Able step back on existing practices to provide strategic direction, with a very strong ROI mindset
Willing to be operational and do the activities, then become a leader of the Sales Ops team as the company grows
Problem Solving = Outstanding ability to think creatively, strategically, and identify & resolve problems
Growth Mindset = Willing to learn and improve and be challenged continuously
Excellent communication, collaboration, and planning skills.
Proficiency with analytics tools and the ability to do deep data analysis and drive clear and concise recommendations to the Marketing team & Founders
Leadership & ability to work cross-functionally with other teams
Teamplayer that enjoys collaborating & confronting ideas without being frustrated
Perks
Office & Team Life
Great office in the center of Paris with a terrace !
Company fun offsites : usually 2-3 days, previous years brought us to Courchevel, Bruxelles, French countryside, …
Global company all hands meeting (once/twice a year). Usually a half a day on future strategy presentation and half a day of fun stuff. We fly everyone to the same location.
Latest Apple laptop
Every team has a Quarterly Team budget they can spend how they please (team activities, restaurant, and more…)
Monthly remote event to get to know each other around our in-house made game (guaranteed fun time)
Benefits
Sabbatical time off: every 3 years you receive an extra 4 weeks of time off
Remote friendly policy with full remote possible
Work-life balance: this is very important to us and we make sure this is a reality
Parity: 55% of our teams are women
Parenthood welcomed (we signed the ParentalAct)
Great healthcare and retirement benefits
Meet the team
This content is blocked
Youtube cookies are required to show you this content
Questions and answers about the offer
Přidat mezi oblíbené

Sdílet na Twitteru

Sdílet na Facebooku

Sdílet na LinkedInu