Industries of the future: how do you prepare for careers that don't exist?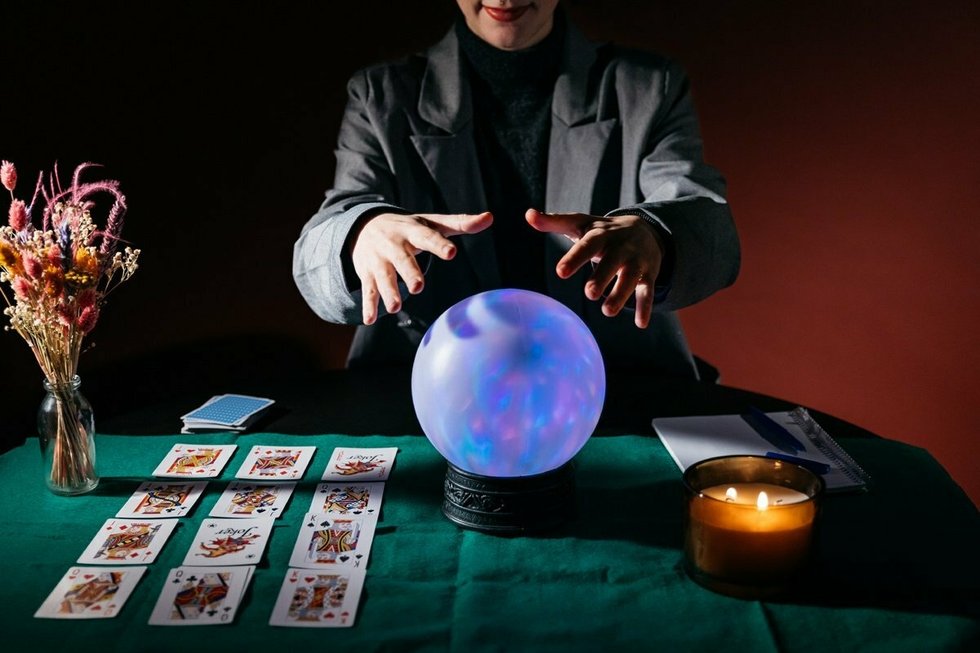 "What do you want to do later on?" Asking a student this question can make them tense up—particularly now, when no one knows what the future will look like. Product manager, UX designer, data scientist… in 10 years' time, will these "new" jobs still be as popular as they are today? No one expects you to be able to predict the future like Miss Cleo, so here are a few tips for thinking about jobs in future industries, and for starting to get better prepared today.
There aren't that many jobs left that your predecessors did—and none of them could have anticipated the growing need for community managers or web designers. You'd have to be a talented psychic to be able to describe the jobs of the future, especially with the world changing so rapidly. In industry, these changes are taking place at (very) high speed: from engineering to IT, products are being transformed by digitalization, and the landscape is guaranteed to alter even more drastically in the coming years. So, how can you imagine your place in the job market of tomorrow when the future is still so uncertain?
1. Have specific goals
This may look paradoxical on paper, but the best way to find a spot for yourself in the workplace of the future is to have a concrete idea of your goals. "In computer science, there is a wide variety of profiles, but what defines the students in this specialization is that they often come into it with very solid and accomplished projects," says Morgan Saveuse, director of studies at the CESI engineering school in France. These goals will be refined during their studies and work experience. "For the industries of the future, you must have well-defined goals, with very precise objectives, to find—alone or in a team—a product or object that will relate to equally concrete issues," says François-Xavier de Thieulloy, future industry expert at BpiFrance.
2. Stay curious …
The days of today's technologies are numbered. Whether it's cutting-edge software or simple everyday hardware (remember the not-so-distant past of wired headphones?), no innovation is immune to updates—which can disrupt your field of expertise and your work habits. To stay ahead in the race, opt for "long life learning." "It's important to develop long-term curiosity and to move in the direction of long life learning," says de Thieulloy. "In other words, you have to learn how to learn: today it's Python (a cross-platform programming language) that everyone wants, but tomorrow, you'll have to use something else." Put simply, mastery of your work tools is great, but being attentive to new uses is essential if you're going to be prepared for the jobs of tomorrow.
3 … And know how to look back
To prepare for the future, you have to know how to look to the past: innovations don't come out of nowhere, and it's likely that tomorrow's technologies will be based on the tools of today. What interests Nicolas Nova, a teacher, researcher and co-founder of the Near Future Laboratory agency, is technological objects and the cultural challenges they bring. Along with his associates, he explores the usage of the future via a concrete form of forward projection, creating fictitious objects in order to discuss them more clearly. It's also a way to evaluate possibilities with the help of the social sciences—anthropology first and foremost.
"The idea that a whole field or area of expertise comes out of the blue is something that should be called into question," says Nova. The knowledge of the future is built on the past as well as the present. "Things often come from an analogue way of thinking … You have to adapt and transpose it to bring out a new field of knowledge in the light of what's already known." Nova, who has been passionate about the usage of technology since his youth, witnessed the digital explosion of the 1980s, and that initial curiosity led to a career in computing and social sciences.
Like Nova, concentrate on your personal interests, even if they seem dated: they may lead to expertise in a future field. The crossover of your experience, your studies and your professional career might reveal new challenges. And who knows? Maybe they'll yield new perspectives on the future.
4. Know your values
It's impossible to ignore the corporate social responsibility (CSR) most companies have taken on. They've understood that the work of the future has to have meaning (for you) and avoid running out of steam (for the good of the planet), so they're increasingly focused on jobs with impact. Careers that have meaning and/or a positive outcome for society are in great demand—after all, they affect a company's current employees as much as its future ones.
"With our students, we can clearly see this desire to have a meaningful job, and one that's focused on others," says Saveuse. For Nova, the goalposts have already shifted for consumers. "We have seen a change in demand. Initially, it was all about technocentric technologies such as artificial intelligence and automatic cars. Over time, environmental concerns have come into play. The issue of techno-futures is leaning less towards technology and more towards a form of simplicity." In the long term, it will become necessary for your work and personal values to coexist, whether that's about building the world of tomorrow, or making life better for others. In the future, the good jobs will be those that align with your convictions—which probably won't change all that much with the years.
5. Perfect your soft skills like never before
You probably understand by now that flexibility is key for the careers of tomorrow. Specialized hard skills will likely change throughout your career. To make up for that, focus on your soft skills: working in a team, communication, listening, learning, critical thinking and self-questioning. There are countless techniques already in use in schools—such as the ones Saveuse oversees—that are looking to train tomorrow's engineers. "In the industries of the future, employees will no longer be working physical jobs, but rather, the work will be much more qualitative, more specific and intellectual. Consequently, interpersonal skills will be much more prevalent in daily tasks. So strong soft skills will be crucial," says de Thieulloy. It's all those little things that may not be explicitly stated in the job post, but which will inevitably be everywhere, even tomorrow. Especially tomorrow.
6. Keep an eye on the fields that have changed dramatically
Observe the changes in the industrial sector. Leading the way is the automobile industry, "with its huge shift towards transport with a smaller carbon footprint, and the end of diesel in five years … So there are very big market-repositioning challenges for most of its players," says de Thieulloy. The other major players in transportation will probably follow the same path. "The aeronautical industry has these same types of challenges," de Thieulloy adds, "but further down the road, 10 or 20 years from now, likely using very advanced technologies such as hydrogen." Another sector susceptible to change is textiles, thanks to a movement towards "made in the USA" brands such as American Giant or Graceful District, which invest in innovative technologies and focus on job creation. Keep a close eye on these industries so you'll be better aware of any future progress.
---
Sponsored Content
This article was produced in partnership with French Fab. Green transitions, industries of the future, innovation, CSR … Here you'll find the standard of French manufacturers united under its banner. And who knows, maybe you'll find your future job here, too?
Translated by Kalin Linsberg
Photo: Welcome to the Jungle
Follow Welcome to the Jungle on Facebook on LinkedIn and on Instagram and subscribe to our newsletter to get our latest articles every day!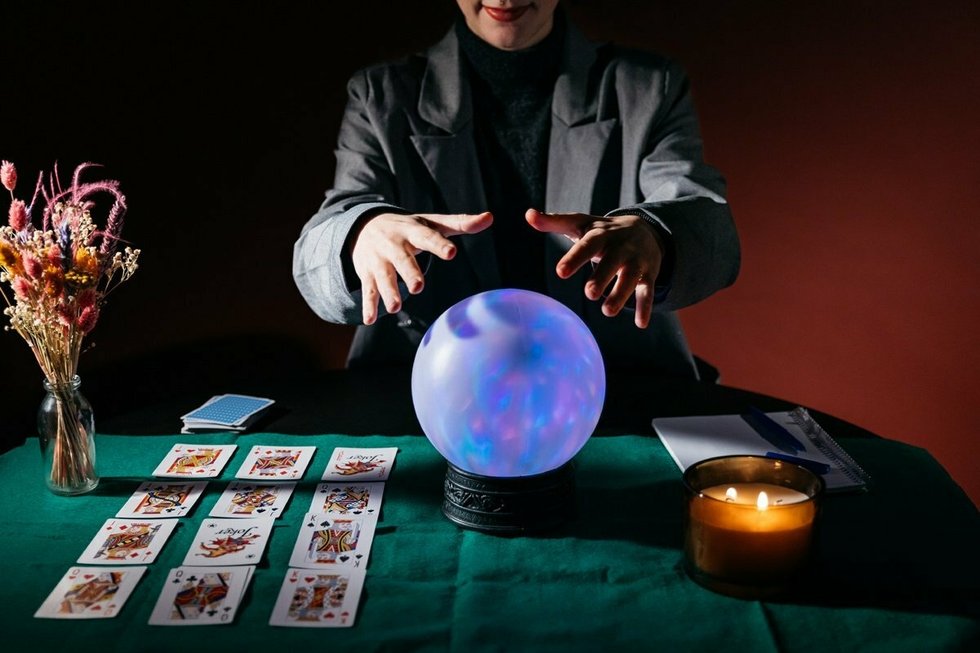 Hľadáte svoju ďalšiu pracovnú príležitosť?
Viac ako 200 000 kandidátov našlo prácu s Welcome to the Jungle
Preskúmať pracovné miesta