Their story
After meeting the CEO of La Fabrique à Cookies, Hakim and Gautier (Mytraffic's founders) knew there was a major issue in the retail sector: how can retailers and property investors make the right decisions for their physical networks given the lack of location insights?
Since 2016, Hakim and Gautier have been on a mission to make location data accessible, reliable and actionable, in order to boost the performance of any network or store. After many long hours of work and numerous technological trials, Mytraffic was born. It's been quite a journey and we are now proud to have 420+ international clients and a team of over 100 hugely talented individuals.
2017
1st customer in France
2020
Launch of Germany, England, Spain and the Netherlands
2022
Launch of the vehicle flow
+ 400 clients
On the verticals : Retail, real estate and public sector
Their vision
Mytraffic is a hyper growing scale up (+110%/year) supported by a 30 Millions € Series B fundraising round with Axa Venture Partners, Alven and Kernel Investissements in November 2022 to finance its European expansion. Their ambition is to quickly become the European leader in data solutions for commercial real estate. They are now present in 7 different countries (France, UK, Germany, Spain, Italy, Belgium and the Netherlands) and have no plans to stop there.
At Mytraffic, values are at the heart of our corporate culture, all our employee strives to bring these values to life on a daily basis in their work, with their team, and with other employees.
Wake Up Hungry 😋
Success is not given, it's earned.
Go all in for our customers 🤩
We are rightfully obsessed with constantly exceeding our customer's expectations.
Test Fast, learn fast 🏃‍
We are a group of self-motivated intrapreneurs.
Don't choose between thinking and doing 💪
We are willing to take bold, calculated risks and try new things
Keep it Simple but Significant ✅
You must focus on what matters
Elevate each other 🧗🏻‍♀️
We inspire and elevate each other

Mytraffic has launched Citizen days to increase its social impact. They now offer 4 days/year to each employee to get involved in an association.
To help their employees find the right mission, they have provided them with a great engagement platform, Day one, which references over 100 associations and 300 solidarity actions.
L'un et L'Autre - meal distribution at La Villette
Two Mytraffic employees spent half a day at La Villette serving hot meals to over 500 homeless people, supported by the charity L'Un et L'Autre.
L'Un est L'Autre also aims to help with social (re)integration. It works in coordination with two other associations (Resto du cœur and Chorba) to ensure that food is delivered every day to people in need.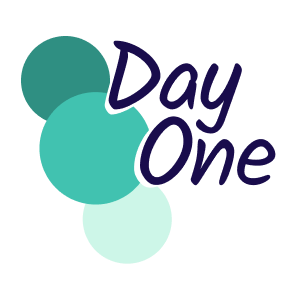 "

I've really enjoyed the experience offered by Day One because it allows us to escape from our frenetic daily lives and take a step back from how lucky we are. It also allows us to strengthen the bond between colleagues in a different format to the traditional afterwork.

"
In figures
60

solidarity missions carried out