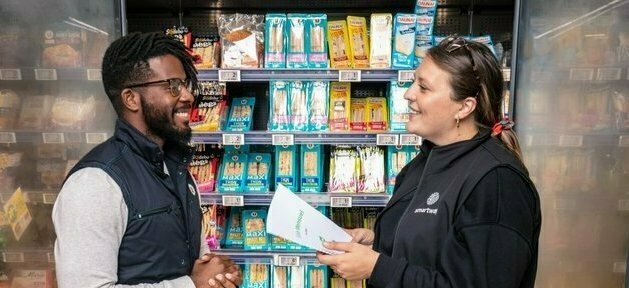 Smartway
Artificial Intelligence / Machine Learning, Environment / Sustainable Development, FoodTech, SocialTech / GreenTech
Smartway (Zéro-Gâchis, or 'Zero Waste') is a sincere human adventure involved in the fight against food waste.
A food store throws away as much as it earns! While more and more consumers are in need, combating waste should be a priority: stores can now remedy this, while also increasing their profitability.
As a committed company since 2012, originator of 'Zero Waste' shelves, Smartway has created the first Food Waste Management System platform to optimise the end-of-life pathway for food products.
Relying on unique artificial intelligence, Smartway solutions guide in-store teams to detect products approaching their expiry date and to decide the best way to repurpose them: labelling with a suitable discount or simplified donation to charitable organisations.
Smartway is convinced that today's environmental challenges no longer have to be tomorrow's and the technology to combat waste is the future!
What they are looking for
They're looking for ambitious, kind, agile, honest and self-driven employees wanting to contribute to meaningful assignments.
Smartway promises synergy between all its staff. The various departments work closely together and think about the bigger picture. So they have to be flexible, open-minded and curious.
Smartway is a team that believes in modern management methods and ambitious projects...
They think that being united (all in the same boat) makes them stronger and able to excel themselves.
They think that self-fulfilment is also achieved through self-motivation and working on meaningful projects, as well as transparent discussion. They also think that being happy at work is the key to success and that it is important to celebrate it!
Questions and answers on Smartway