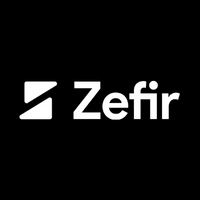 Zefir
Growth Data Science & Analytics
The company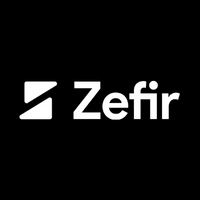 Zefir
The job
Growth Data Science & Analytics
Who are they?
Zefir empowers people to move forward by making their life change in one click. They achieve this via an instant home selling and buying experience. Zefir makes home-selling simpler, faster and more certain by buying the property directly from clients.
Louis and Rémy launched Zefir in July 2020, with the ambition to be the European Leader of the iBuying industry. Well-funded and advised by experts who have founded or invested in Cazoo, Deliveroo, Stripe, Transferwise, Notion or Pinterest, Zefir experienced a double-digit growth every month and reached an annualized GMV of €250M making it the fastest-growing real estate platform in Europe.
Zefir is a simple, humane and transparent company where they make people feel at home.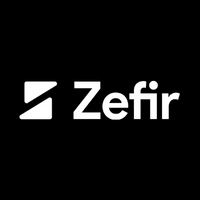 Visit the profile
Meet Valentin, Head of Sales
Meet Tony, Head of Product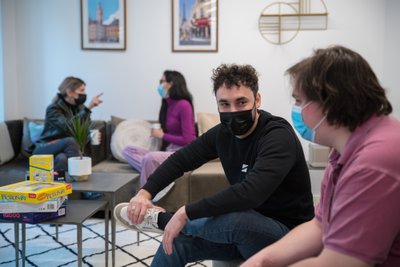 Meet Julio, Head of Engineering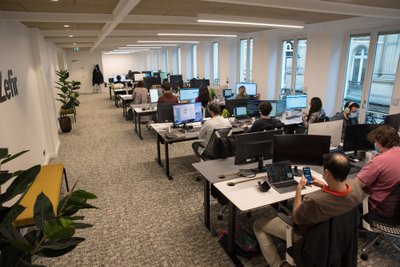 Job description
About Zefir
Founded in 2020, Zefir is a leading digital platform for residential real estate in Europe. We make home-selling simpler, faster, and more certain by buying the property directly from you. Selling a home is now just a few clicks away.
Zefir is the fastest-growing real estate platform in Europe. Since our launch in July 2020, we've seen double-digit growth every month and reached an annualized GMV of €200M. We're well-funded, €25M, and advised by experts who have founded or invested in Cazoo, Deliveroo, Stripe, Transferwise, Notion or Pinterest.
Early employee in an ambitious venture, we are looking for an expert of Growth Data Analysis with a strong track record in scaling growth and a great entrepreneurial mindset to help Zefir attract and convert buyer leads into happy customers.
As the first Growth Data Scientists, you'll be instrumental in setting what our data strategy looks like as we grow the business, and then doing the hands-on work to execute against it. There will be significant variation from one day to the other, but whether you're exploring what a successful Zefir customer looks like, building out a core activity data set, or creating a model to identify priority customers, you'll absolutely be having impact on the direction of the business.
This role is perfect for someone who wants to join a fast-growing startup that's looking to develop and implement great processes, and expand the realm of possibilities for millions of European homeowners. Here, you'll be part of a team that ensure Zefir reaches the heart of every single European homeowner and convert them into clients.
Mission & Responsibilities
Partner with growth marketing teams, driving forward all data science and analytics work in their functional areas.
You'll design and enact the process for using statistical inference to evaluate the success of changes, such as marketing campaigns or scaled customer support initiatives.
You'll build models that are core to the operation of the business, such as finding ROI value for key customer segments or identifying high-value customers.
You'll build a data analytics stack from scratch and maintain KPI dashboards that teams rely on for making key decisions.
You'll communicate your findings with the rest of the company, and drive and verify changes in our product and business. (Insights are useful, impact is even better!)
Preferred Experience
Background in Growth at a tech company and/or you have worked at a fast-growing start-up.
Experience partnering with growth marketers, customer success, or sales functions
Deep experience in SQL. No problem regularly leveraging window functions, UDFs, self-joins, and other complex SQL functions to accomplish your data analysis goals
Expertise in at least one scripting language (ideally Python or R)
Experience building predictive models and evaluating their effectiveness
Experience transforming raw data into data sets if the measure you need doesn't exist
Building a growth data stack from scratch with SQL, Python & NoSQL/SQL Databases
Problem-solving skills and Communication skills
Bonus: Familiar with HubSpot, Airtable, and reporting on growth CRM tools
English: perfectly fluent
Recruitment process
First call (presentation of candidate and company)
Technical interview
Behavioral contribution interview
Final assignment
Reference calls (x2-3)
Offer
The position is based in France and requires a valid work permit. If you are resident of an EU country, some positions allow you to work from home if you have a valid work permit.
We are looking forward to receiving your application!
What we offer
- Competitive salary
- Friendly and informal working environment
- Flexible work organization and access to remote work
- Meal vouchers with Swile (€11 per day)
- Super cool buddy policy
- Audible subscription to enjoy audiobooks or a €20 budget to buy a book every month
- Pass Navigo paid by Zefir (50%)
- IT equipment (Apple included)
- A great health assurance
- 5 weeks of paid vacation per year (depending on where you are based)
- Beautiful and well-positioned office in Paris (Opera, Galeries Lafayette)
Zefir is dedicated to creating an inclusive environment for everyone, regardless of ethnicity, religion, color, national origin, age, disability (physical or mental), sexual orientation, gender identity, parental or marital status as well as gender expression, socioeconomic status or background, or physical appearance. We're united by Zefir's values, and we celebrate our unique differences.
Questions and answers about the offer
Add to favorites

Share on Twitter

Share on Facebook

Share on LinkedIn