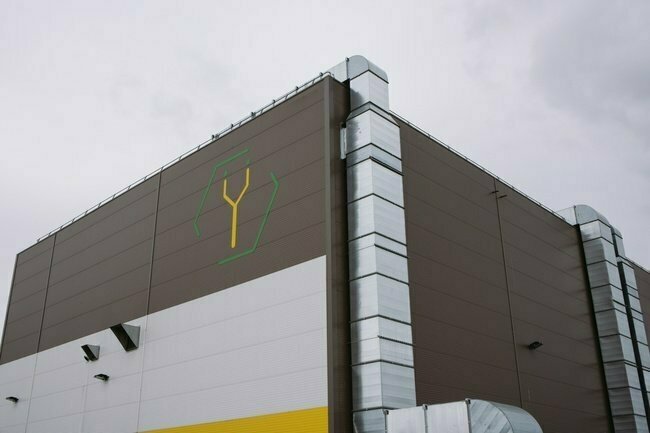 Ÿnsect
Agri-food / Animal Nutrition, FoodTech, Pharmaceutical / Biotech
Paris, Amiens, Damparis, Évry-Courcouronnes
Ÿnsect was created in Paris in 2011. Today, the group has four sites around France :

The company's headquarters, Evry's site is Ÿnsect's R&D center. It is located at the Genopole, France's first biocluster. It is the largest private research center in the world working on this new field.
Located in the heart of the capital, the Paris site gathers Ÿnsect's administrative activities such as legal, finance, IT and OT, communication, purchasing, business development, etc.

The first large-scale production site, the Dole site is equipped with the latest insect breeding and processing technologies. It is the first vertical farm that brought the first insect-based products to the pet, fish and plants markets.
Ÿnsect's second production site still undergoing construction, the Amiens farm will be the biggest vertical farm in the world, measuring 36 meters and boasting a production capacity of 200,000 tons of ingredients per year. It will also be the most technological, with more than 1 billion data points collected per day. Based in the heart of the first agricultural European region, the site directly contributes to the economic and social life of the region, by creating 500 direct and indirect jobs.

Thanks to the acquisition of the company Protifarm in 2021, Ÿnsect began its internalization by integrating a third production site in the Netherlands.

Ÿnsect's third production site in Ermelo, the Netherlands, is Ÿnsect's first vertical farm abroad. The farm breeds the Buffalo mealworm, the Molitor cousin, and produces more than 1,000 tons of ingredients per year. It's also the center of the company's human food products.
Ÿnsect began its internalization by creating an office in the United-States.
Miami: Ÿnsect's first office abroad, the Miami office serves as a base for Ÿnsect to set up its operations throughout the country.
Latest job listings
No openings for now; please check back in a few days!