Welcome to the Jungle
Media, Recruitment

Paris, Barcelona, Bratislava, London, Madrid, Prague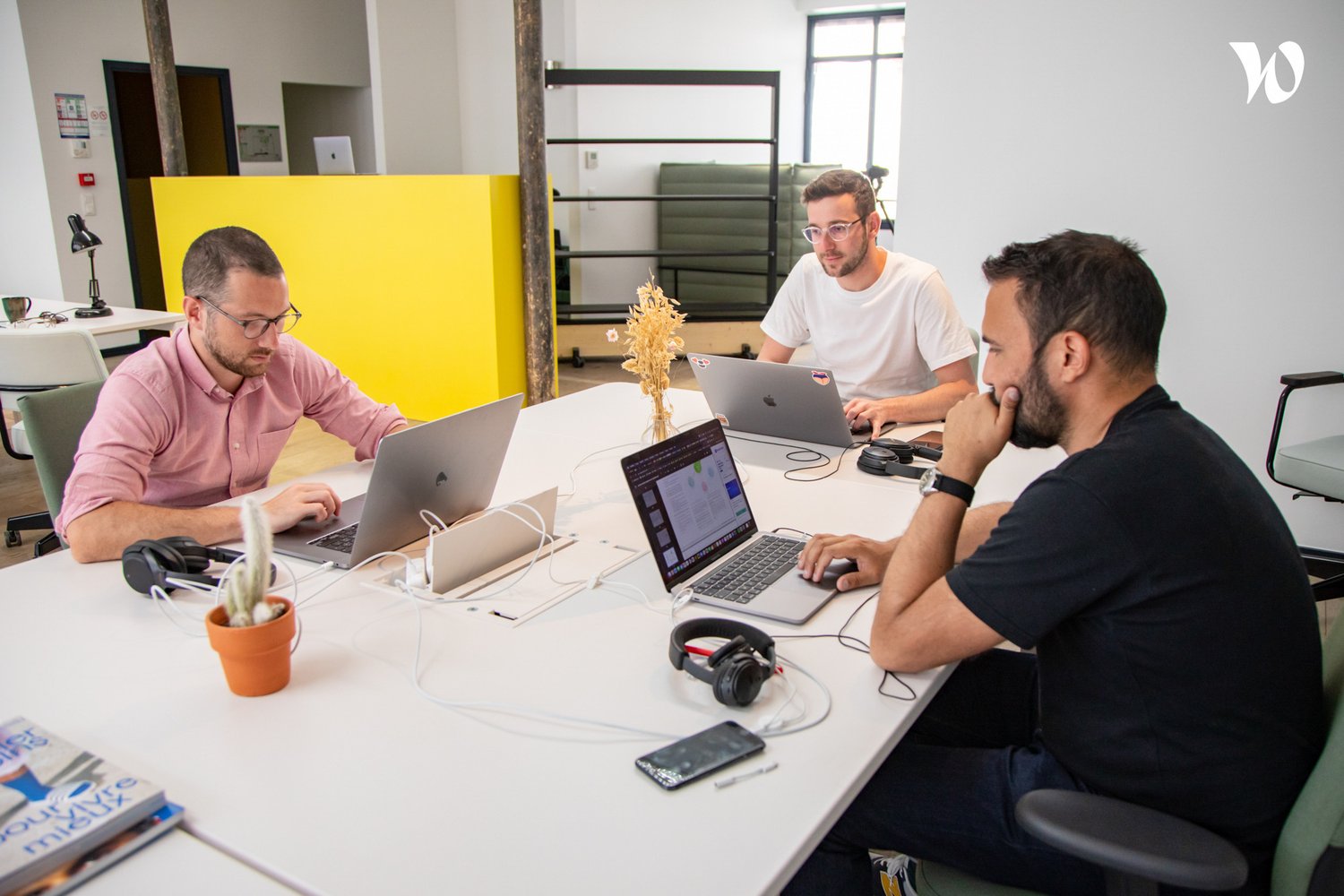 L'équipe Product a pour mission de construire des produits utiles et user-friendly ! Elle rassemble les Product Managers qui organisent et construisent nos produits en adéquation avec la roadmap et la stratégie de Welcome to the Jungle, et l'équipe Design qui gèrent la conception et le design de nos produits pour les rendre les plus attractifs possibles !
"

Je travaille de façon collaborative avec différentes parties prenantes qui varient : marketing, business, opérations, etc. Chez Welcome, chaque Product Manager gère une squad : c'est une équipe pluridisciplinaire qui a toutes les compétences pour avoir le maximum d'autonomie !

"
"

Côté design, nos challenges sont nombreux : multi-produits, B2B, B2C, des produits Saas, une application mobile, etc. Et tout ça avec une vision commune : rendre l'expérience de travail plus humaine ! L'équipe Design est créative, minutieuse dans ses réalisations et cherche toujours à se perfectionner.

"
Is the job market a Jungle?
Welcome to the Jungle is the multichannel media company that aims to inspire every individual to thrive in their professional lives.
We propose a wide variety of high-quality content (articles, videos, series, podcasts, magazines or events) to help young professionals rethink their relationship with work.
We have also created a content-rich website with 3000+ detailed company profiles – including photos, videos, and statistics (number of employees, gender, average age) – making valuable job search information accessible for prospective candidates. It is now way easier for them to narrow down the tribe they belong to!
Aiming to propose the best possible candidate experience, we provide recruiters with Welcome Kit, an in-house applicant tracking system (ATS) that is collaborative, intuitive and efficient. Recruiters using Welcome Kit can post unlimited job offers within their company profile, and efficiently manage every candidate application.
What they are looking for
Building a diverse team with various backgrounds and expertises (content, production, business, tech…) has been at the core of Welcome to the Jungle since its very beginning and is truly part of its strength today! There are no typical profiles, each and every team member shares our vision and wants to be part of its success. Welcome to the Jungle is a young, yet fast-growing, project which offers an ideal workplace for those who want to have a real impact on the growth of a company and are craving for responsibilities.
From team workshops to Jungle parties each quarter, from annual team building to Jungle Talks where the entire team meets and discusses with someone who's willing to share his or her background… Opportunities for the team to question and improve our (and others') way(s) of working are plenty!
Oh, and our office is located in a typical Parisian building, in center of the capital, and offers a charming private terrace.