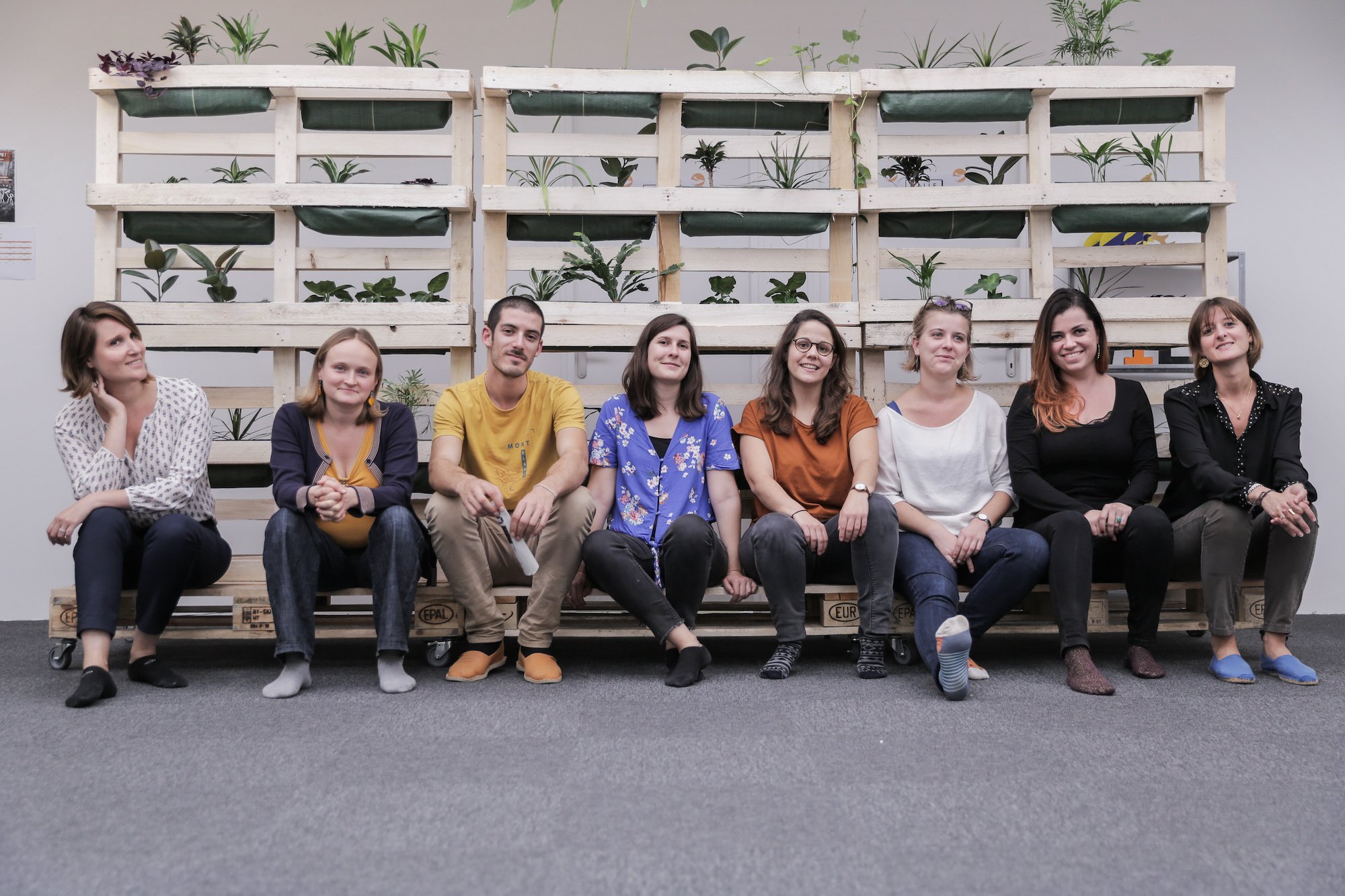 Wild Code School
Education, Job Training

Paris, Berlin, Biarritz, Bordeaux, La Loupe, Lille, Lisbonne, Lyon, Nantes, Orléans, Reims, Strasbourg, Toulouse
Trained at Harvard, in the same class as Zuckerberg, and Normale Sup Paris, Anna taught at the Sorbonne and worked as a consultant at McKinsey before founding Innov'Educ, the educational experimentation laboratory behind the Wild Code School.
After high school, Florian worked in the restaurant business. First as a pizzaiolo, then as a waiter, he climbed the ladder to become a chef de rang and then a manager of a chain. Wishing to reorient himself towards the digital professions, he chose the Wild Code School for its professional training and its sense of fraternity. Florian then had the opportunity to join the Wild Code School as a trainer and then as a coordinator of trainers, and is passionate about passing on his passion for code to new generations of students.
A graduate of Sciences Po Lille and Audencia, Lucie worked as a management consultant for the public sector with Deloitte. She has worked with various organisations in the employment and vocational training sectors, and has also worked with the French Ministry of Education on the issue of school dropouts.
Wild Code School is a leading European tech school offering career-changing programs at 20+ campuses, remotely or at company's offices.
Our blended, project-based, hands-on teaching approach brings together the power of our online learning platform and the network of 50+ full-time dedicated instructors.
We believe that learning will become the major human occupation. We support that vision by encouraging a supportive & joyful learning environment.
Passion, innovation and humanity are the values dear to our international community of 3.500+ students and alumni
What they are looking for
At Wild Code School, they are looking for committed, resourceful, pragmatic people with an entrepreneurial spirit, but also with a strong interest in educational innovation. Authenticity, benevolence, team spirit, enthusiasm, humility... these are the values bringing together Wild Code School's team.
To become a Wilder, two rituals are essential:
Work in socks: when your feet are free, your mind is free too!
Have a wild side!