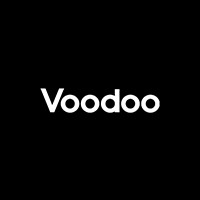 Voodoo
Senior Publishing Solutions Engineer
Permanent contract

 

Paris

> 3 years
The company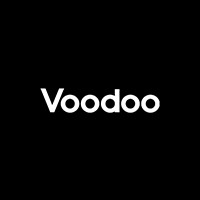 Voodoo
Video Games, AdTech / MarTech

From 250 to 2000 employees
The job
Senior Publishing Solutions Engineer
Permanent contract

 

Paris

> 3 years
Who are they?
Voodoo is a tech company that creates mobile games and apps. With 6 billion downloads and over 300 million monthly active users, Voodoo is the #2 mobile publisher worldwide in terms of downloads after Google.
The company is one of the most impressive examples of hypergrowth in the ecosystem, having raised over $1B and backed by Goldman Sachs, Tencent, and GBL. Deciding to expand its portfolio of products further, Voodoo has more recently announced that it will invest $200M in blockchain gaming studios, to lead the transformation of mobile gaming.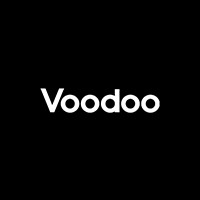 Visit the profile
Meet Stéphanie, Talent Acquisition Manager
Meet Malik, Tech Engineer
Meet Giada, Publishing Associate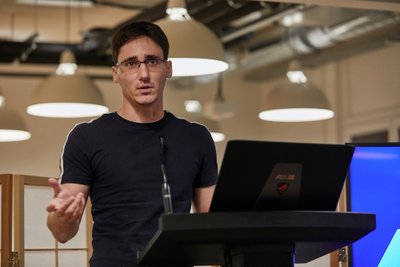 Job description
We're looking for talented individuals interested in supporting and helping our studios launch hit games to millions of people worldwide. You will be responsible for the day-to-day support of the games testing phase for our partner studios. You will also ensure the continuous improvement of our internal games testing platform and processes from a user experience and technical standpoint. Lastly, you will participate in team expansion and growth (recruitment, etc).
You will enable hundreds of talented game studios worldwide to deliver hit games played by millions of people. You'll be at the heart of the action, helping to build and maintain the tools that ensure the game testing process runs smoothly for all our partner studios. If you're not afraid to face challenging problems every day and to be at the center of all the game testing action, then this is the job for you.
Provide daily Tech support to our partner studios (answer studio questions, create knowledge base content, troubleshoot ongoing issues)
Work daily with key stakeholders of the gaming and tech industry (Apple, Google, Facebook, Snapchat, …)
Improve the games testing platform for partner studios (anticipate future needs, automate processes, ensure API endpoints and other SDK related requirements are maintained, collaborate with tool developers)
Maintain and improve Unity SDKs.
Create, curate, and organize the Tech knowledge base articles and Tech support FAQs
Profile
A natural ability and desire to act as a support and enable customers to succeed
Software/Tech engineering background, ie. 3 years experience minimum
Mid-level expertise in Unity/C# 
Strong proficiency at troubleshooting Tech but also business-related issues
A critical thinker and a problem solver with a keen eye for identifying problems in workflows and processes (and driving them to a resolution)
An eagerness to develop new skills and explore new problem spaces on a daily basis (game development, marketing, legal, business) 
Fluent English
Previous experience in a Tech Customer Support, Solutions Engineer, or Partner Engineer role is a plus
Experience in designing user-intuitive interfaces and flows (CRM implementation, ticketing system funnels, etc) is a plus
Experience in API automation, and/or web development is a plus
Experience in native mobile languages (objective C, swift, java) is a plus
Previous experience and exposure to the game production process (as part of a game dev studio or otherwise) is a plus
Questions and answers about the offer
Add to favorites

Share on Twitter

Share on Facebook

Share on LinkedIn