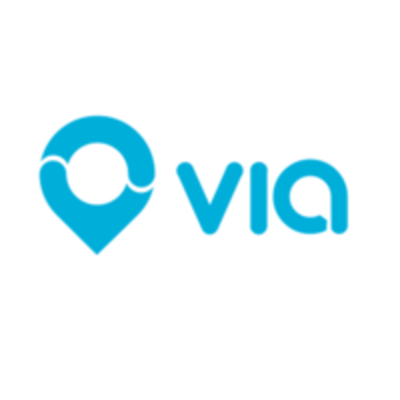 Via
Field Operations Manager
Experience:
Not specified
This position was filled!
Who are they?
Via is the world leader in digital mobility solutions with more than 600 partners in 35 countries. The company is currently valued at over $3.5 billion and acquired Citymapper in 2023. Originally from the United States, Via's office locations now include Israel, the Netherlands, Germany, the UK and France.
🔍 Their mission?
Reinvent public transport.
💡 How?
Via provides Software-as-a-Service (SaaS) solutions, service design, and operational expertise to power transportation for children with special needs, improved service for senior citizens, new mobility solutions for people with disabilities, reduction of congestion at work sites or improving public transit between suburban areas and city centers.
🌱 Why?
Building sustainable cities means working towards a car-free future. And in the short term, getting people out of their single occupancy vehicles and switching to electric vehicles wherever possible.
Via is convinced that transportation is a great equalizer — it removes barriers to good jobs, quality healthcare, and educational opportunities for all. That's why they partner up with governments, companies, universities, hospitals, and many others, to make transportation more sustainable, inclusive, accessible, efficient, and affordable for everyone.
🏆 Winner of Inc. Magazine's Best in Business Awards in the software category for Companies That Put Purpose Before Profit and listed among the 17 Ventures That Embody the U.N.'s 17 Sustainability Goals. Ranked among the 10 most innovative companies working on social good of 2023 by Fast Company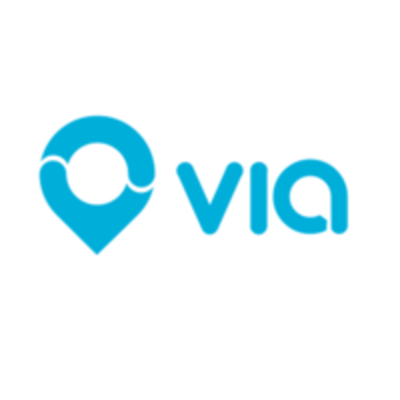 Let's go!
Rencontrez Clelia, Partner Success Principal, France Benelux
Job description
Via is using technology to transform transportation around the world. From changing a single person's daily commute to reducing humanity's collective environmental footprint — we've got huge goals.
Via has partnered with 100+ cities and public transit agencies around the world to deploy our mobility technology. As a Field Operations Manager on Via's Transit-as-a-Service (TaaS) Operations team, you'll be responsible for managing operations using our innovative technology platform. You'll manage daily operations while driving continuous improvement and growth of our services.
What You'll Do:
Ensure operational excellence, customer satisfaction, and an unbelievable customer experience

Oversee operations in person during the start of service (Early AM) to ensure we are meeting service standards

Manage driver supply to ensure we have the right number of drivers on the road in order to meet demand

Prioritize operational issues as the real-time point of contact and implement creative solutions to solve problems as they arise

Respond to driver feedback and live customer issues

Diligently work collaboratively with a broad interdisciplinary team to scale operational processes, systems, and tools to drive rapid growth
Who You Are:
A self-starter who is comfortable taking on a high level of responsibility

Previous project management, operations, or customer service experience are a plus

Outgoing and sociable; skilled at communicating professionally with partners, customers and driver partners from a broad range of backgrounds

Willing to wear multiple hats and contribute on projects of all types

Fluent in English, additional languages a plus

Based in the Seattle area and can easily be on site 3 days a week

Experienced in managing (including scheduling) a team

Excited to taking initiative and own new projects

Comfortable with ambiguity with the ability to evolve / adapt as conditions change

Experienced in managing projects with multiple stakeholders

Bachelor's degree is a plus
Compensation and Benefits:
Final salary will be determined by the candidate's experience, knowledge, and skills. Salary reflected does not include equity or variable pay, where applicable

Salary Range: $55,000 - $65,000 per year

We are proud to offer a generous and comprehensive benefits package, including free medical plans and 401K matching.
We're Via, and we build technology that changes the way the world moves. We pioneered the TransitTech category to ensure that the future of transportation is shared, dynamic public mobility — the kind that reduces carbon emissions across congested cities, minimizes reliance on private cars, and provides everyone with accessible, efficient, and affordable ways of getting around.
We created the first end-to-end TransitTech solution for cities and transit agencies, offering world-class software, service design, and operational expertise to fundamentally improve the way the world moves.
Via was founded with the guiding principle that we go further when we go together. We are dedicated to building a diverse, inclusive and authentic workplace. If you're excited about this role but your past experience doesn't align perfectly with every qualification in the job description, we encourage you to apply anyways. You may be just the right candidate for this or other roles. All backgrounds, identities, and voices are welcomed and celebrated at Via.
Ready to join the ride?
Via is an equal opportunity employer.
Via
Interested in this job?
Questions and answers about the job