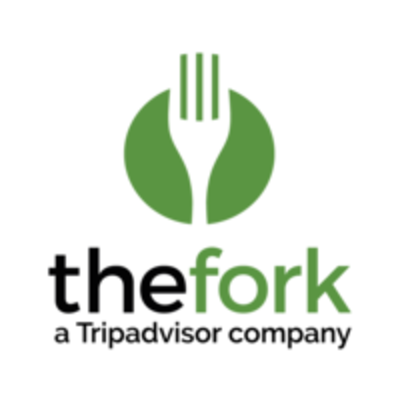 TheFork
Head of Product Marketing
Education:
Master's degree
This position was filled!
Who are they?
TheFork, a TripAdvisor® Company is the leading online restaurants reservation platform in Europe, Australia and Latin America, with a network of more than 80,000 restaurants worldwide, more than 30.5 million monthly visits and present in 22+ countries around the globe.
TheFork connects restaurants and diners.
Through TheFork (website and application), as well as through TripAdvisor, users can easily select a restaurant according to preference criteria (such as the localisation, type of cuisine, restaurant type and average price), consult user reviews, check real-time availability and instantly book online.
From the restaurants' side, TheFork provides them with a software solution, TheFork Manager, which enables restaurants to optimize reservations management, streamline operations and ultimately improve service and revenues.
TheFork team aims to inspire and enable people to confidently discover, experience and share food. We operate under a shared set of values that define how we do business and how we interact with our colleagues, our partners, our customers and our food community. We strongly believe that building a diverse workforce of people from all walks of life helps us have a richer, more vibrant, more successful workplace.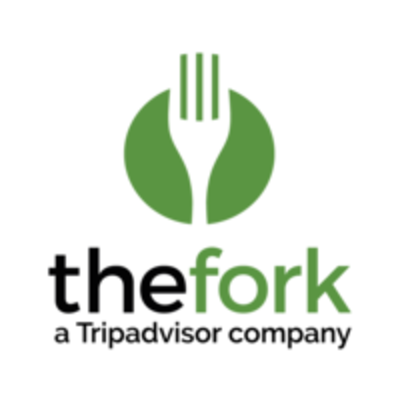 Let's go!
Rencontrez Emile, Fullstack Developer
Job description
Oh hello! Could you be our new Head of Product Marketing?
Welcome to our fabulous world. 🍴We are TheFork. Our mission is to bring happiness through amazing dining experiences, thanks to our 3 main products: 
📱 TheFork App: the restaurant discovery and booking app for every occasion
🖥️ TheFork Manager: the tool to digitize restaurant operations and be in full control of your business
💳TheFork Pay & gift cards: the new and amazing dining payment experience
Creator of a unique model that disrupted the restaurant industry 15 years ago, we are now the leading dining platform across Europe and Australia. We are experiencing an exciting period of growth, and we need the greatest folks onboard. Together, we will make our wildest dreams come true! We strongly believe that our mission can only be achieved if we also bring happiness to our working environment. We do this by providing a flexible, multicultural  and positive environment where each individual has the space to grow.
We nurture this happy culture through our core values: We are better together -  We act like an owner - We genuinely care for our users and customers - We believe in transparency - We never stop learning - Speed wins
Oh! And we are also part of the big Tripadvisor family ❤️
With love,
Your future buddies, the Forkies.
What you will do:
In a nutshell, you will be the one responsible for understanding how to bring value to our different segments of Restaurants. You'll have a big influence all along the sales & product journey, from strategy and research to deployment and measurement.
You'll report to our Chief Product Officer. He is a former Product Marketer, so there will be no misunderstanding about what Product Marketing is and is not ;)
You'll be both an individual contributor and the manager of two people: a PMM dedicated to Payment and a junior PMM.
Understanding & testing the market
You'll work closely with UX Research, Data, Ops (Trainer & Customer Care) and B2B Marketing to craft and share the same understanding about the perception of value from our customers and prospects. You'll be part of refining the segments and the positioning of our current and future offers, linking the customer pains with solutions and benefits so we can play on key differentiators.
You'll have direct contact with Sales and prospect / customers to understand buying behaviors. You'll be allowed to test new packages, value propositions and pricing to see the reactions - and this will allow you to give insights on the interest and size of some opportunities.
You'll mix methodologies, like Kano model and Blue Ocean competitive analysis, to help handle and explain prioritization, as focus is key to make a difference. You'll make sure that Product teams and the rest of the organization understand we must deliver benefits, not features.
Go-to-market and Go-to-customer
You'll be able to define why, when and how to handle hard or soft launches. It'll be both Go-to-market and Go-to-customer. You'll be the one responsible for defining how to deploy, to whom, and what deployment & launching success will mean. You're ready to be in a testing mode, understanding the difference of each category of users based on Crossing the Chasm.
You'll design how to communicate internally and externally about the evolutions of the product and the new benefits we are providing. You'll design the enablement of the customer-facing teams: sales, marketing, support & training. Global Marketing and Global Sales will be there to help.
Product marketing culture
You will infuse the Product Marketing culture within TheFork. It's a recent function in the company, so education and leadership will be part of the job.
One day, we hope to have Product Marketing on the Diner side too!
What you won't do:
You won't be here to work on lead generation or content. But your work will help framing messages and sending them to the right people at the right moment.
Who you are:
You have 3+ years of experience in Product Marketing, ideally in B2B SaaS.

You're a hybrid: you mix product thinking, data & behavior analysis, and use them to build compelling value propositions.

You love building value propositions, but you hate bull****. It's all about real value linked to real problems, hopes and benefits.

You have no problem being wrong - that's what testing is all about, isn't it?

You are comfortable building relationships with Product, Sales, Ops & Marketing, and are able to make them understand why we won't do / focus on things.

You like talking to customers or potential customers.

You're fluent in English. Another European language (French, Spanish, Italian) is a big, big plus.

You love people like April Dunford and her quote : "Marketing can polish a turd. Positioning can turn it into fertilizer"
Ps: Mastering a gluten, dairy and egg free cookie recipe is also a significant plus for the CPO. (That doesn't mean you have to bring it to the interview to bribe him. But still, it can be cool).
You can work in (by order of preference) Paris, Milan or Barcelona. Turin and Madrid are also possible. As a PMM, you'll have to visit customers and prospects in our different markets, so there'll be some trips in Europe.
What we offer you:
      😄An awesome team (not everybody like our jokes, but we try our best) 
      🏠 A Permanent contract (that can be useful in life) 
      ⚖️ Flexible working environment (2 days home office per week) 
      💚 Complementary time off to spend with your loved ones 
      💸 Competitive fixed salary, bonus and equity (yes, equity!) 
      🍕 Lunch vouchers available for each working day (because yes, we like to try our best restaurants)  
      🌎 International teams - More than 30 nationalities and 16 offices worldwide 
      🏳️‍🌈 Highly inclusive working environment 
      🤸‍♀️ Lifestyle benefits that can be used to reimburse physical, leisure activities, family support, travel etc 
      🎓 Continuous learning and development programs (with full access to LinkedIn Learning!) 
      👶 Financial benefits in the events of a birth, adoption, pacs, or wedding  
      😌 Free access to the Calm app  
      🏡 Housing assistance plan to help find accommodations, or with repairs for your home 
      🏥 72% of health insurance fully covered by the company 
      👩‍🦽 Life Insurance and Disability at no cost to the employee  
      🍴 Amazing offices with dining, coffee point on each floor, and leisure area    
      🎤 Team building events (we love karaoke. A lot. A lot.) 
We believe that we are better together, and at TheFork we welcome you for who you are.  Our workplace is for everyone, as is our people powered platform.  At TheFork, we want you to bring us your unique perspective and experiences, so we can collectively keep disrupting the restaurant industry and go from good to great.
#LI-FF1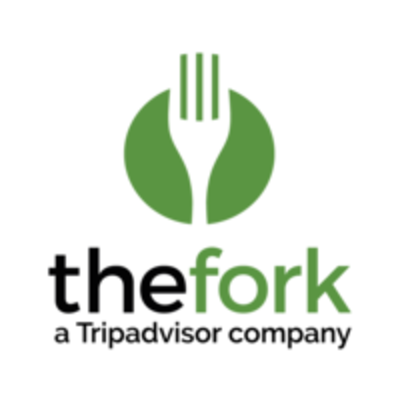 TheFork
Interested in this job?
Questions and answers about the job