The BVA Family
Advertising, Big Data, Strategy
Paris, Balma, Hamburg, Lancy, London, Lyon, Montreuil, Montrouge, Singapour, Skokie, Teaneck

Their story
The story of The BVA Family is, above all, a story of entrepreneurs - colleagues who are passionate about their profession, driven by the desire to invent new ways of supporting their customers.
In France, the UK, Italy, the USA, Asia and elsewhere, for over half a century, the entrepreneurs of The BVA Family have worked together to build a powerful international group with a unique value proposition.
1970
BVA created by Michel Brulé and Jean-Pierre Ville
2000
BVA is one of France's leading institutes
2002
Pascal Gaudin and Gérard Lopez take over BVA
2002- 2007
BVA's market consolidation strategy
2007 - 2013
The Group expands outside France
2013 - 2020 
BVA Group is enriched by new approaches
 2021 et 2023
Renamed The BVA Family and organizes its activity into three businesses
Their vision
Uncertainty and instability have become the norm in our constantly changing world, marked by successive crises.
The rapid succession of crises (economic, political, societal, environmental, health, inflationary, etc.) makes anticipation difficult. Despite the abundance of data and information on their behavior and opinion, individuals have paradoxically become more elusive than in the past for decision-makers and organizations.
Deciphering this ambiguous universe, harnessing the immense potential of data, and transforming the world in a more desirable direction is nevertheless possible. Individuals have not become more irrational overnight. Human decisions are still based on sincere reasoning - but it's important to understand the biases and limitations of this reasoning and then use this knowledge to make the right decisions.
This is the mission of The BVA Family: thanks to a unique blend of expertise in human sciences, behavioral sciences and data sciences, we help economic players and public decision-makers regain control in an uncertain world and act in an enlightened way.

BE SCI 🧑🏻‍💼
We're passionate about behavioral science.
BE SMART 👩🏻‍💼
We are a learning company.
BE BOLD 👨🏽‍💼
We have an entrepreneurial spirit in our roots, which we cultivate daily.
BE YOURSELF 👩🏼‍💼
As experts in human behavior, we value people in all their diversity.
BE TRUE 👨🏿‍💼
We are a mission-driven company.
BE HAPPY 👨🏼‍💼
We're convinced that it's possible to be great professionals and great kids at the same time.

At The BVA Family, we believe that being a responsible company means not only providing quality support to our customers, but also having a positive impact on society. This commitment is reflected in the change in the status of our companies in France, the Group's birthplace, which became Entreprises à Mission in 2022. The BVA Family thus became the first company in the market research and consulting sector to become a "mission-driven company".
Our bylaws reflect our determination to put our activities at the service of a societal objective: "The BVA Family enlightens and supports the decisions of organizations and citizens by deciphering the world in order to build effective solutions and a positive future".
Our CSR commitments are in line with the mission we have set ourselves. We base our actions on respect for our commitments: from major decisions to small, day-to-day actions, our Group is committed to making a lasting contribution to the environmental, technological and societal challenges of our time.
Diversity and inclusion are values we hold dear:
Our gender equality index is 91/100.
We have a disability policy.
We are in the process of signing the L'Autre Cercle Charter for the inclusion of LGBTQ+ people.
Action
At the end of 2022, a major campaign to raise awareness of climate change was launched: 65 employees took part in La Fresque du Climat workshops, organized in-house.
The aim: to roll out these workshops in all The BVA Family companies, including internationally, to infuse environmental awareness and values throughout the group.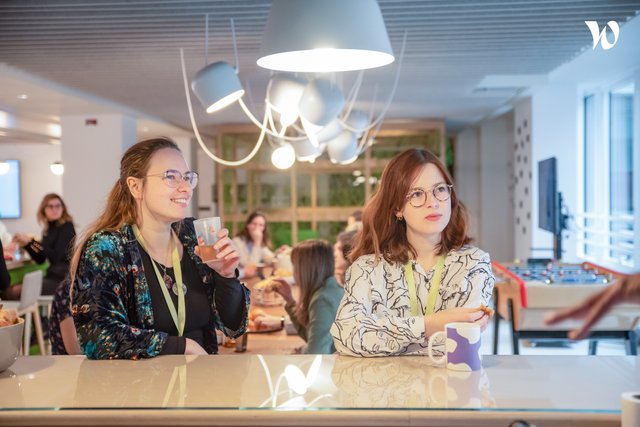 "

We believe that companies have a major role to play in addressing the societal challenges we face. This quest gives greater meaning to everyone's work at The BVA Family, generating even greater individual and collective commitment.

"

Eric SINGLER, Managing Director, The BVA Family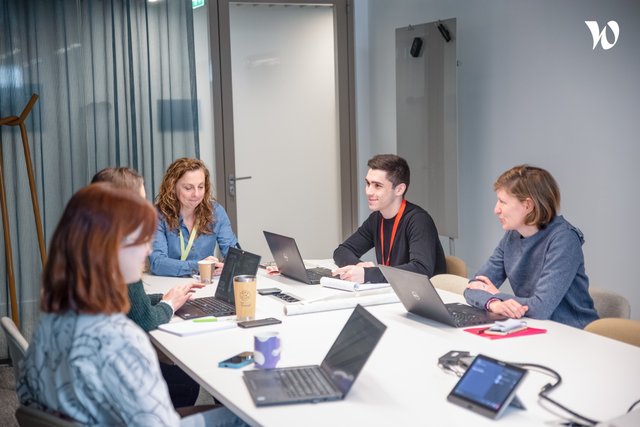 En chiffres
91/100

Index égalité Femmes-Hommes 2022