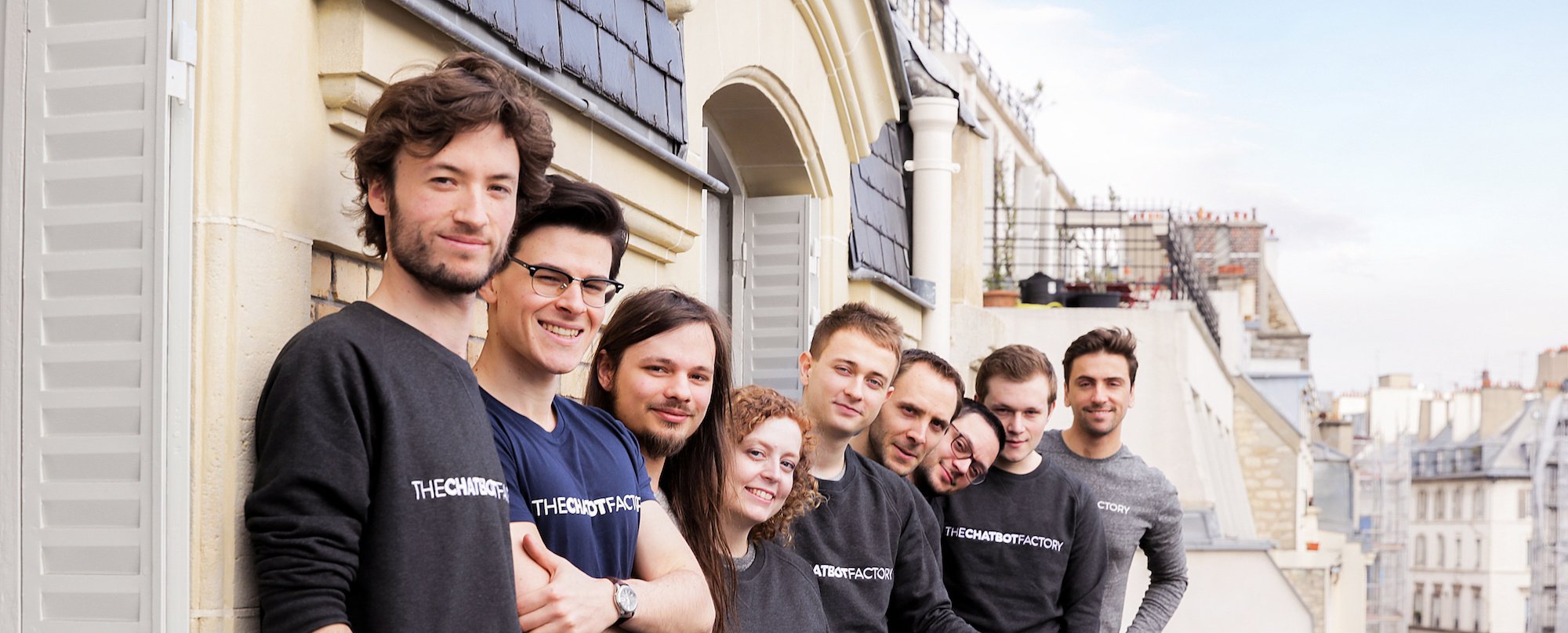 The Chatbot Factory
Artificial Intelligence / Machine Learning

Paris, Montpellier
The Chatbot Factory est une startup spécialiste des chatbots intelligents sur les interfaces voix (amazon Alexa, Google Home, ...) ou texte (messenger, webchat, ...). Elle accompagne plus de 50 clients (Air France, BNP Paribas, Chanel, Saint Gobain, ...) dans le design ,le développement et l'entraîntement de smartbots, déployés sur une solution propriétaire.
Crée en 2015 par Thomas Sabatier ( CEO) et Matthieu Bietry (CTO), The Chatbot Factory se positionne parmi les leaders sur le marchés des chatbots intelligents en proposant une offre de services 360° et une solution parmi les plus performantes du marché.
The Chatbot Factory recherche des profils techniques orienté R&D (intelligence artificielle et data science) ou des profils orientés gestion de projet pour garantir un delivery rapide et irréprochable.
Des qualités entrepreneuriales et une grande autonomie sont un plus.
Pour venir travailler chez The Chatbot Factory, il faut :
Aimer sortir de sa zone de confort
Être force de proposition
Avoir envie d'innover
Savoir travailler en équipe