Since TapNation's foundation, we have always been used to remote working, this is part of the company's culture. Our employees work from all over the world and they enjoy being able to travel every time they want to. In addition, we provide them with everything they need, which means powerful computers, graphic tablets, headphones & much more.
We still have an office in Paris of course on the Champs-Elysées, where everyone can come and work in a pleasant open space featuring consoles, a babyfoot, food & drinks, and the good company of nice co-workers. :)
Includes 💻
Equipment (Computer, smartphone, headphones, graphic tablet...)
Seminars in huge villas around the world
Transport expenses covered
Salary bonuses
Formations
"Remote working belongs to the major advantages of working at TapNation. Traveling whenever and wherever, no public transport, easy time management, linking professional and personal life and still being able to come at the office!"
In Figures
60%

Number of remote working people

Our office is located in Paris on the Champs-Elysées, one of the most beautiful avenues in the world. The place is full of restaurants, pubs, shops and you can even sit and relax in a park nearby. The site is also very well served by public transport thanks to all the metro lines & buses around.
Every employee can come and work in a pleasant open space featuring gaming consoles, a babyfoot, food & drinks, and the good company of nice co-workers. :)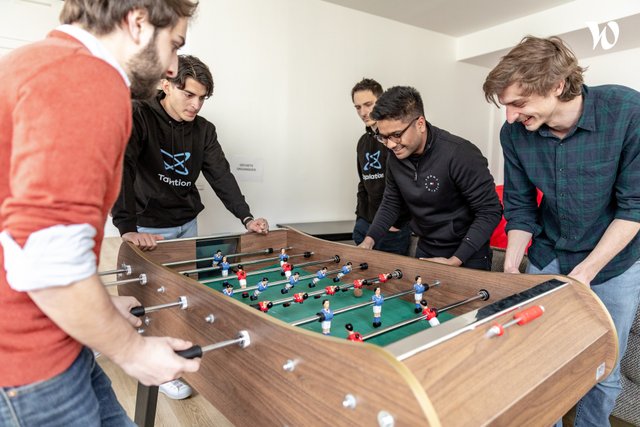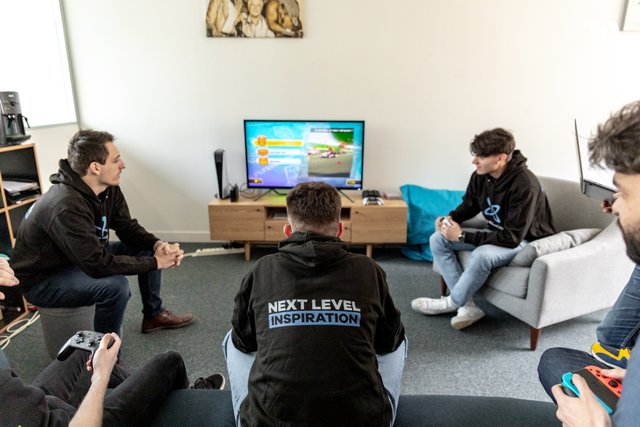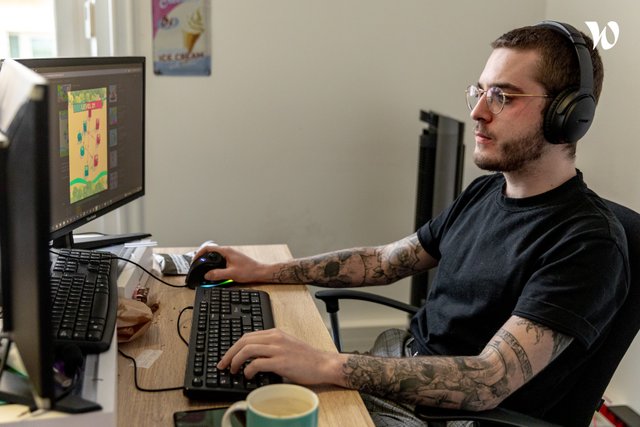 In Figures
+ 50

restaurants around the office