Office 💻
We have a beautiful office in the heart of Paris (10th) with a ping pong table, a gym and weekly breakfast;
Work Policy 🏡
Possibility of hybrid or fully remote work, depending on the position;
Learning Budget 💶
Each employee is granted a budget that can be used for professional growth.
SumUp Life 🌟
Organisation of events between SumUppers like beer Friday, breakfasts, team events, office parties and sports;
D&I 🫶
At SumUp, everyone is welcome. We support our global LGBTQ+ community, which represents 18% of our population;

We have a self-development culture.
You own your career. We're here to help, but you're in the driver's seat when it comes to development.
We encourage you to voice your interests and actively look for opportunities that will help you develop in the direction you want.
We have learning budget. Identify courses, conferences and other activities that will help you develop, and discuss thesewith your manager.
Testimonial from Nieki Hashimi, Growth Manager at SumUp
" When starting my internship at SumUp I never thought I would have the opportunity to start a completely new acquisition channel and it has been one of the best experiences I have had coming out of university. I was given a lot of autonomy very early on and I learned so much so quickly as I could always reach out to anyone when I needed help. "
"It's great to see the interns having so much responsibility, with some even managing entire markets. Not only does SumUp empower its merchants, they also empower its interns to grow to a whole level."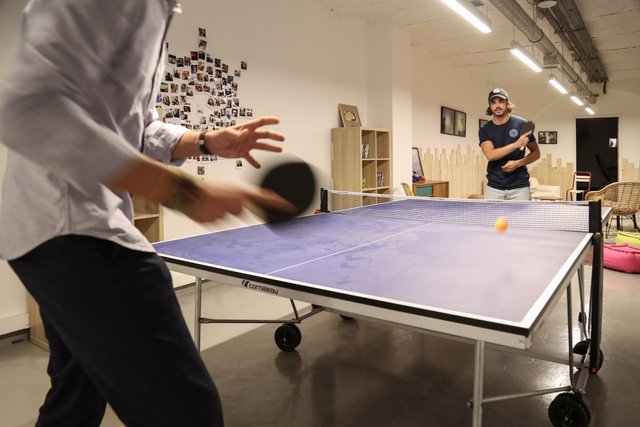 key numbers
5

Global All Hands meetings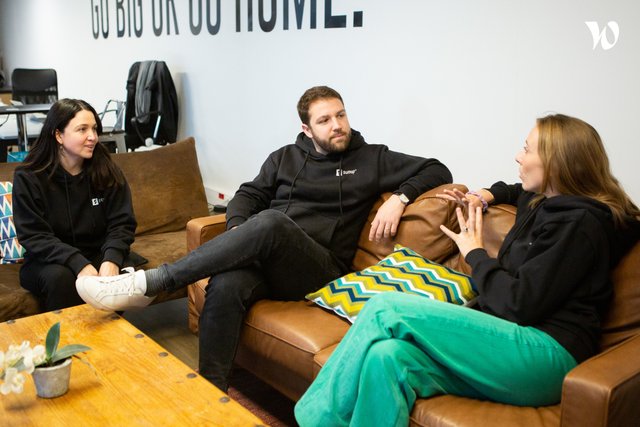 Team rituals and events
The life of a SumUpper is filled with diverse rituals throughout the year !
Everybody is invited to business-oriented events, like Global All-Hands, and Country Meetings. These are complemented with fun rituals and events such as Weekly Breakfast, Team Off-Sites, Aperitif, Sport events, Summer and Christmas Parties !
Moreover, we take part in Careers fairs, conferences, Webinars and Meet-ups dedicated to the Startup biz, to Tech and Hacking, and as we are proud to celebrate the Diversity and Inclusiveness of our Team, our SumUppers organize regularly dedicated events to celebrate it.