Steeple
Mobile Apps, SaaS / Cloud Services, Software
Rennes, Barcelona, Lille, Lyon, Strasbourg, Toulouse

The employees contribute to making a difference and growing Steeple as an organization. We want everyone to feel free to propose, innovate, and change the face of their profession. At Steeple, you have the right to try, to make mistakes, and to try again. The right to make mistakes is a cornerstone of our management system. But the Steeple adventure is primarily made up of passionate people! Reinventing internal communications could only be imagined among colleagues driven by a desire for exchange : the foundations for improving work life.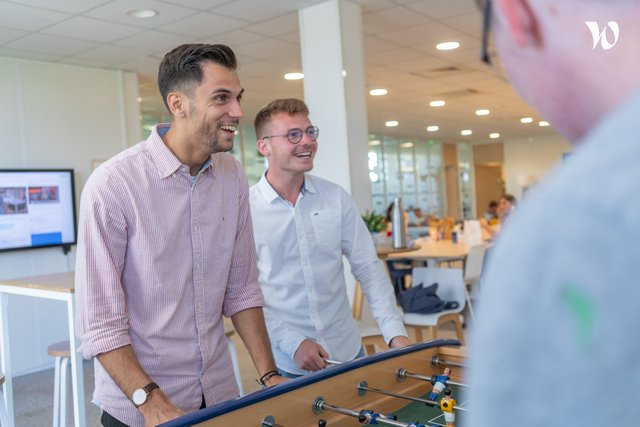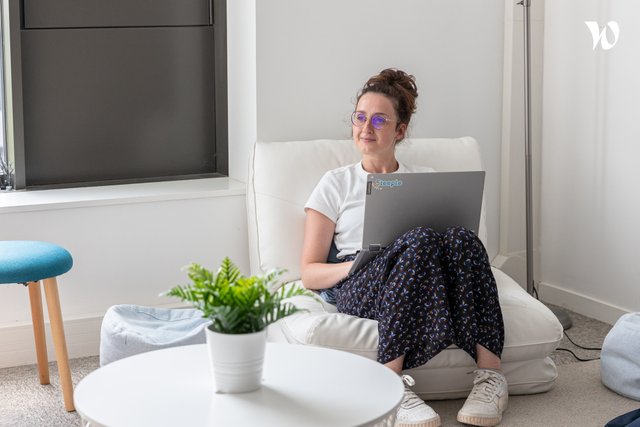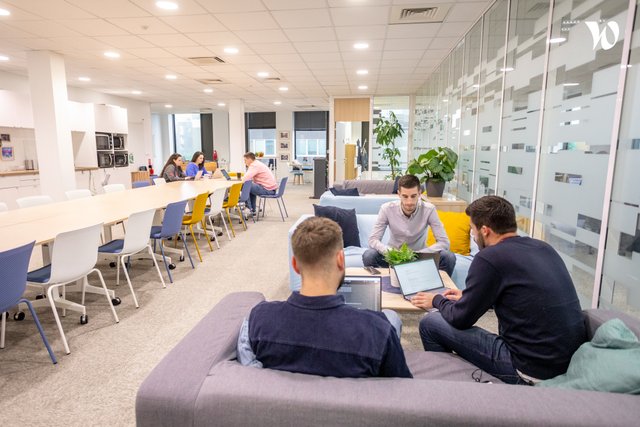 Marketing & communications

12%
Key figures
30 %

of our workforce has benefited from internal mobility

As a "phygital" solution, the Steeple tool is accessible from large touchscreens, smartphones, and computers. Behind all these screens, a dedicated product team. Their mission ? Ensure that the Steeple solution fulfills its own : continuously improving the work life of thousands of employees, day by day!
"

With high traffic and rapid growth, the team faces numerous challenges: maintaining a stable platform, improving UX and increasing quality, all while maintaining a fast pace of product development!

"

Etienne, Front-End Developer

Internal communications advisors, business development managers, partnership development managers, onboarding specialists, and coaches... There are numerous skills and profiles at Steeple to provide you with comprehensive support : from your initial questions to the daily optimisation of the solution within client companies.
"

At Steeple, the pre-sales team is the cornerstone of our development. The proximity to our contacts and the richness of our exchanges are a source of motivation and a daily challenge.

"

Théo, Pre-sales Representative
Marketing & Communications Team
Steeple's Marketing & Communications Team has three main missions. The first is to promote the Steeple solution to companies that want to rethink their internal communications and improve their employees' working lives. The second is to share its expertise in internal communications through a thousand and one channels: articles, downloadable content, social media, webinars, events, and more. And finally, to make our Rennes-based company known throughout France and the rest of the world, so that we can attract and inspire the best talent to join us!
"

The communications department at Steeple is both close-knit and responsive, giving rise to ever more creative campaigns that the teams really enjoy putting together.

"

Laurette, Communications Project Manager
The Corporate Team brings together several business lines and missions : recruitment, office management, HR support, finance, and IT. Its mission is to support the company's human and financial development.
"

Today, the main recruitment challenges at Steeple are to expand the product and sales teams in order to support Steeple's growth objectives.

"

Lucile, Recruitment Manager