Sessùn
Marseille, Aix-En-Provence, Annecy, Avignon, Barcelone, Biarritz, Bordeaux, Boulogne-Billancourt, Dijon, Giverny, Le Chesnay-Rocquencourt, Lille, Lyon, Madrid, Metz, Miramas, Montpellier, Nancy, Nantes, Nice, Paris, Rennes, Roubaix, Rouen, Saint-Laurent-Du-Var, Strasbourg, Toulon, Toulouse, Vélizy-Villacoublay

Their story
The brand draws its inspiration from rich encounters across the world and the wish to embrace their cultural heritage. Bonding with people, connecting with the elements, water, light, the earth, roots. Creating countless stories to fashion into clothing around indigo, saffron, terracotta, fabrics, lace ... A universe that extends well beyond ready-to-wear, open to other horizons, to objects for the home, but also catering, cultural workshops and exhibitions. An art of living expressed since 2019 at Sessùn Alma, a former soap factory, a stone's throw from the old harbor in Marseille. A brand that grows year after year, and continues to expand internationally: London, Madrid, Barcelona, Berlin, Brussels, Antwerp, etc.
1996
Creation of the Sessùn brand in Marseille
2004
Opening of the first Sessùn boutique in Paris
2008
Launch of the first "Sessùn Blue" denim collection
2019
Opening of Sessùn Alma in Marseille & first Sessùn boutique in London
2020
Opening of the first Sessùn boutique in Madrid
2021
Sales pass the 40M°€ mark!
2022
Opening of second Sessùn boutique in London, and first Sessùn boutique in Barcelona.
Their vision
Sessùn continues to grow, with the determination to always do better, at its own pace. Our challenges for the future are numerous: to pursue our journey towards more sustainable design, to develop our bonds with craftsmen and companies with centuries-old know-how, and to internationalize without compromising our values.


Our corporate culture is above all human, committed, solar and caring. Joining Sessùn means joining a team of endearing, passionate and supportive people. Individually, we strive to do better, and collectively, to share our successes.
Authenticity 🧑🏻‍💼
Choosing to stay true to our values and to follow our own path
The power of human encounters 👩🏻‍💼
Valuing people, to build rich and lasting relationships
The collective commitment 👨🏿‍💼
Mustering energies to move forward together, towards more virtuous and sustainable models
The dedication to one's craft 👨🏽‍💼
Fostering a culture of high standards, beauty and attention to detail

Sessùn is a vibrant, people-oriented company, considered in its choices, even difficult ones. For us, CSR is part of a philosophy of sustainable development and global awareness. It implies that every decision is taken with mindfulness, with the will to always do our best and, above all, to do it better.
By prioritizing long-term relationships, phasing out non-virtuous materials, supporting creativity and craftsmanship, maintaining local know-how, opting for green energy or simply following our own path, we choose to write a story that's true to us, authentic and collective.
ACTION
As part of our commitment to transparency and continuous improvement, we have chosen to have each of our products assessed for its environmental, human, health and animal impacts, and to make this information freely available to all consumers. Our aim is to enable consumers to make informed choices while optimizing the traceability of our products.
In numbers
100%

of our products evaluated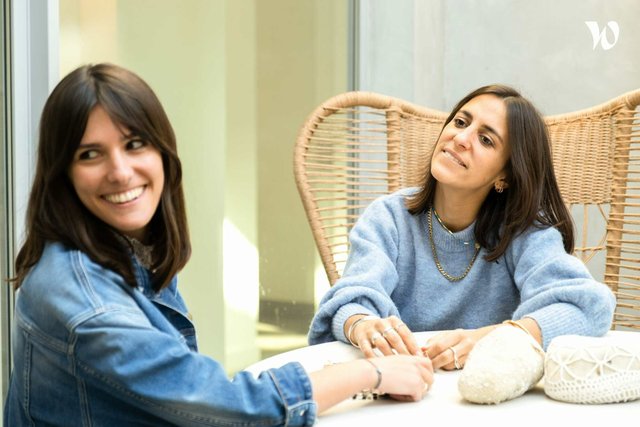 "

The challenges are many, the means sometimes complex, the path sometimes windy, but our will remains unshakeable and serene. What's crucial is to never stop asking ourselves how we can do better.

"

Emma, fondatrice et directrice artistique de Sessùn