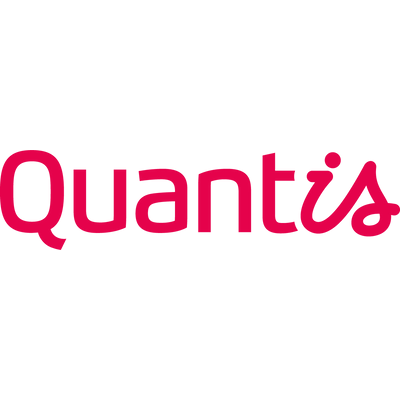 Quantis
LCA Sustainability Consultant Intern
Internship
(4 to 6 months)
This position was filled!
Who are they?
Quantis is a leading environmental sustainability consultancy pioneering approaches to solve critical environmental challenges. The group partners with major organizations across the globe who are serious about reducing their environmental impacts to future-proof their businesses and prosper in a new planetary economy. Quantis' unique approach combines deep environmental expertise, strategic business knowledge, and enterprise transformation skills to help organizations shape policies, practices and business models that align with the planet's capacity while building resilience, unlocking innovation, and optimizing performance. 
With offices in the US, France, Switzerland, Germany and Italy and clients around the world, Quantis is a key partner in inspiring sustainable change on a global scale.
Job description
Nous recrutons actuellement un stagiaire sur des missions d'Analyse du Cycle de Vie (ACV/LCA).
Sous la responsabilité́ d'un ou plusieurs chefs de projet et encadré par des experts, vous serez en charge de réaliser des projets liés à l'évaluation d'empreintes environnementales (analyse du cycle de vie, empreintes eaux, empreinte carbone…) en soutien à des analystes expérimentés :
Etat de l'art sur des technologies ou des filières, à l'aide de revue de littérature poussées,
Réalisation d'études ACV (définition du Goal & Scope, collecte de données, modélisation à l'aide d'outils d'ACV, analyse des résultats, préparation de rapports et supports de présentations, relation client)
Contribution aux développements de bases de données d'ICV
Bilan des Émissions de GES d'entreprises ou de collectivités
Ces projets pourront être réalisés sur une grande diversité de secteurs (agroalimentaire, chimie, distribution, cosmétiques, textile, etc.).
Preferred experience
Formation :
Formation d'ingénieur ou master en ingénierie
Expérience préliminaire en évaluation environnementale (ACV, bilan carbone ou empreinte eau…) ou éco-conception souhaitée mais non obligatoire
Savoir-faire et compétences :
Pédagogie, regard critique et force de proposition
Excellentes capacités rédactionnelles, de communication et de présentation
Très bonne maitrise de l'anglais et du français (oral et écrit)
Qualités souhaitées :
Esprit d'initiative
Travail soigné sur les présentations orales et les rapports
Ouverture au travail collaboratif interne/externe
Curiosité, capacité d'apprentissage, polyvalence, et capacité à s'adapter rapidement à de nouveaux défis professionnels
Dynamique et enthousiaste
Intérêt poussé pour le développement durable, et plus spécifiquement pour les problématiques environnementales
Recruitment process
Phone Screening (30 minutes) with a member of the Talent Team
Panel Interview (1 hour and a half) and assignement
We are ready to make an offer!
Questions and answers about the job