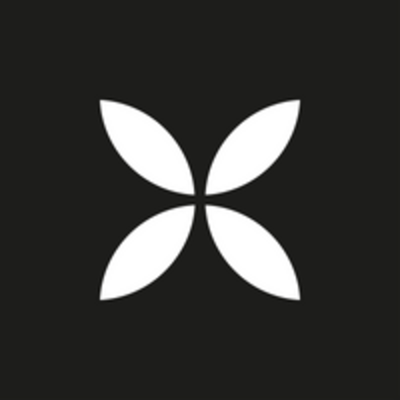 Qonto
Tech Operations Principal
Partial remote authorized
Who are they?
Qonto is the leading European business finance solution. We energize SMEs and freelancers so that they can achieve more.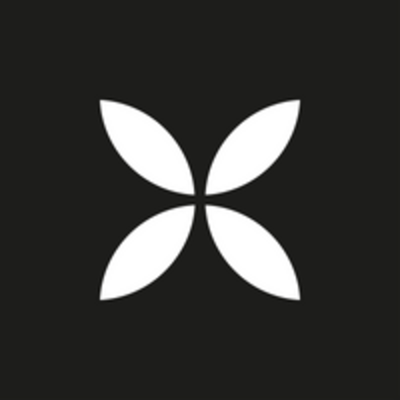 Let's go!

Job description
Our mission? Creating the finance solution that energizes SMEs and freelancers, so they can achieve more. We simplify everything from everyday banking to bookkeeping and spend management. At Qonto, we're passionate about creating the best product, so if you're looking for an ambitious team that's revolutionizing an old-fashioned industry, get in touch!
Our journey: Alexandre and Steve launched Qonto in July 2017. Since then, the team has earned the trust of more than 350,000 customers and opened offices in Paris, Berlin, Milan, and Barcelona. Last summer, we joined forces with Penta, a market leader based in Berlin and Belgrade, forming a united team of 1000+ Qontoers. We also made it to the Top 3 of LinkedIn Top Startups France!
Our values:
Ambition | We tackle big challenges. No matter what.
Teamwork | We create momentum by working together, at the same speed.
Mastery | We pursue excellence through continuous learning. We face challenges with humility. Every day.
Integrity | We're open. We're honest. And we earn the trust of our clients and each other.
You can find out more about the Qonto Way here.
Our beliefs: Our goal at Qonto is to create a warm and welcoming environment where individuals from all walks of life can truly thrive. We've gone above and beyond to ensure that every applicant is evaluated solely based on their skills and potential, rather than their gender, ethnicity, age, (dis)ability, or any other irrelevant factor. Our team consists of 49% international individuals, with 44% women and 20% parents. With this diversity, we are a powerful force! Join us in our mission to build a workplace that celebrates diversity and embraces individuality. Discover the steps we took to create a discrimination-free hiring process.
As a Tech Operations Principal, reporting directly to our CTO Aymeric, you will coach and support our engineering teams to build a killer product: the one-stop shop for all financial needs of European SMEs, with a stellar UX and rapid improvements.
Our highly-skilled, multi-cultural Tech team of 350 engineers spanning web, mobile, back-and, and SRE collaborates tightly with the Product team to deliver a top-quality product at a fast pace.
👩‍💻🧑‍💻As a Tech Operations Principal at Qonto, you will
• Coach engineers and managers on the Qonto Way, in close collaboration with our Lean Expert Tristan. As a prerequisite, you will get an excellent understanding of our methods. You will be part of the "Qonto Way core team", who design the system to train our staff on the Qonto Way philosophy & techniques quickly and reliably.
• Lead cross-cutting system improvements, typically in the form of a "kaizen", a team effort to drive an order-of-magnitude improvement on a complex issue that gets in way of success.
• Align & support delivery of product features and improvements with a high level of quality and on time. In order to foster teamwork, you will develop and deploy methods to provide smooth coordination between Tech stacks (Back-end, Web, Mobile, Site Reliability Engineering, Security) and with other departments.
• Contribute to Qonto's "employer brand" within the European Tech community. You will participate or facilitate the participation of Qonto's Tech team members in conferences and meetups, with the aim to promote our organization and help us attract the best tech talents on the market.
• Monitor performance across all stacks and all activities (build, run) and react to issues like bugs, delays, or incidents by supporting managers to recover and get back on track quickly. Continuously improve the Tech dashboard that tracks the overall performance of the team.
• Support the rituals of the Tech department: prepare relevant, attention-catching content for the monthly Tech all-hands; present the department, its role and its inner workings to new joiners; organize the weekly meeting of the CTO's direct team; prepare reporting for the executive committee; etc.
• Handle one-off topics delegated to you by the CTO and act as a backup as necessary, for example by doing interviews.
🤔What you can expect
Thanks to your direct relationship with our CTO Aymeric (click here to read more about him), you will have a unique vantage point to see how all these teams work together in order to deliver the best finance solution for European SMEs, in hypergrowth, and in an international environment.
Our company strategy consists in creating conditions for all of us to think and learn. We call it the Qonto Way. By becoming our Tech Operations Principal, you will be in the front row to witness how this strategy helps us win the heart of our users and expand our business, and contribute to this momentum!
After 18-30 months on the job, depending on your development goals and your performance, you could aim for a top management role within the Tech team.
🏅About You
• Leadership | You have 5+ years of experience in Tech. You can carry the CTO's authority and vision. Coaching experience is a plus.
• Team player | We're a team tackling ambitious challenges. You have great communication skills. You can interact confidently with other leaders throughout the organization.
• Mastery | You work with methods to drive delivery, coordinate multiple teams, and bring change to an organisation. You are willing to learn about Qonto's existing standards and methods to help improve them.
• Engineering | You have first-hand experience in building a complex software product. You can deep dive into design discussions across stacks.
• Languages | You are fluent in English. French is a plus.
At Qonto we understand that true diversity isn't just about ticking boxes on a hiring checklist. Apply regardless of the boxes you tick! Who knows? You may have the missing piece of the puzzle we've been searching for all along.
🎁 Perks
A laptop. An inclusive work environment. A tailor-made career track. And so much more to help you succeed.
- A central fully-renovated building in Paris with WeWork services
- Monthly team events
- Tailor-made remote work policy depending on the job you apply for
- 25 days of paid leave + 5 Qonto days or 25 days of paid leave + 10 RTT +/-
- Alan health insurance, Moka Care to take care of your mental health, and Gymlib for sports and wellness activities
- A Swile lunch card: 50% covered
- A progressive parenthood policy as part of our commitment to the Parental Act (1 in 6 of Qonto employees is a parent!) and childcare benefits with selected partners
💪 Our hiring process:
- Interviews with your Talent Acquisition Manager and future managers
- A remote exercise to demonstrate your skills and give you a taste of what working at Qonto could be like
We will send you an interview guide so you can best prepare yourself.
On average our process lasts 20 working days and offers usually follow within 48 hours 🤞
Thank you for considering joining Qonto. We cannot wait to learn more about you!
One last thing. We recently raised 486M€ in our Series D to ensure we keep growing safely, despite the current economic environment looking a bit gloomy. We revealed our plans for the future here.
To learn more about us:
Questions and answers about the job