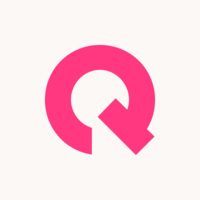 Qomon
Product Manager (Paris / Bordeaux)
Permanent contract

 

Starting date:

 

Bordeaux

Partial remote authorized

Master's Degree

> 2 years
The company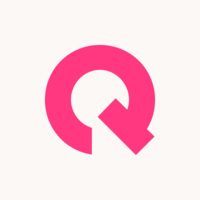 Qomon
Software, SaaS / Cloud Services, SocialTech / GreenTech

From 15 to 50 employees
The job
Product Manager (Paris / Bordeaux)
Permanent contract

 

Starting date:

 

Bordeaux

Partial remote authorized

Master's Degree

> 2 years
Who are they?
Qomon is a Saas software and the best-in-class citizen engagement platform & mobile app for NGOs, movements, campaigns and citizen-driven organisations.
They equip organizations shaping the future and their teams of volunteers in 25+ countries helping them to build a movement, organize their communities on the ground and reach supporters around their cause.
The vision behind Qomon is simple: People standing up for what they believe in deserve powerful & accessible tools to fight for their cause. They deserve powerful technology as you can find in any other sectors like logistics or finance.
More than a company, they see themselves as a team that values action, brainpowers & empowerment.
If it sounds like you, it's time to jump in!
Job description
As a Product manager, you'll join a skilled product team and participate in the next stage of Qomon development by taking over the whole product management in a product centric company.
You will be responsible for the product vision and execution in the company beeing the meeting point between Tech team, Data team, Marketing & CX team, and Sales Team.
We are already operating in 25 countries with hundreds of organizations using the platform and the app around the globe, and we want to grow!
We are looking for the most passionate, driven, skilled people with strong capabilities to adapt and the willing to join an early stage team (team of 20 people) with big ambitions.
The job position is both opened in our Paris or Bordeaux office, depending of the candidate.
-> Your Mission
Your work: manage the appropriate roadmap in order to meet our business goals and build the best product of nonprofit and civictech sector.
You'll be responsible for the entire lifecycle of the product from discovery to the adoption. You'll work closely with the tech / data team (about 0 people) and design team (Julie)
On a daily basis you will have to perform the following missions:
DISCOVERY AND CONCEPTION
Discovery and conception is the most important part in your job
Understand deeply your assigned market and associated pain points, needs by spending time with our community of users and prospects
Monitor and work on building user stories and relevant features ready to be designed by our UX/UI design
Leverage your insights to build the company roadmap and help management to make product vision live in every part of the company
Manage workhops and Peer with tech and CX team to build meaningful solutions, tested and validated by you
BUILD
Create clear and concise specifications for your features and build the company roadmap (we currently use Clickup)
Organize team sprints, manage the backlog, make decision between business /ech complexity / users' feedbacks / product strategy / pleasure and fun to ensure the quality of the final product and meet our company goals
Never forget the vision and always be the advocate of the product and end user in the company
Challenge the current process (if needed) and propose new stuff
Lead the test and ensure the quality of the released product
COMMUNICATE
Communicate new features with our users
Communicate and bring Sales, marketing team to the table to make sure everyone is aligned and aware of product changes
RUN
Participate in the Go To Market strategy alongside with marketing, making sure everyone, clients and internal teams, is thrilled about what's coming
Gather feedbacks and manage bugs backlogs
Chat with users to improve current features
Analyze what works, what doesn't
-> Why it's a great mission?
Our product is really "deep": mobile app for volunteers, web app for admin users, mapping, data analytics and internal products (backo / sailor) for the tech and CSM team
The product is build for civic organisation and volunteers and we find that GREAT and INSPIRING
The product is used all over the globe: from France, the USA, Romania, New Zealand, Senegal and more
Our team is great and every one is product-focused / product first mindset
You are part of the first 20 team.
Preferred experience
->You are the perfect match if ….
You have at least 2 years experience as product manager
You empathize with the end user(s) and are a strong advocate of the user-centricity
You pay attention to details
You have lots of energy and wants to be involved in an ambitious project
You love tech products and know how to simplify complex concepts
You thrive when working on multiple projects at the same time
You need to have impact and you love to get things done
You are naturally curious and want to learn how things work
You strongly believe in data driven decision making
You have experience working in agile environments / startups
You want to join an adventure as a "first 20 employee"
You have an entrepreneur mindstet
Native english speakers are welcome or you speak English
You have a former experience in a self-service Saas / BtoB saas
You have management skills
You have experience in managing external contractors (agencies, independant etc.)
What we have to offer 🎁
💸 Competitive package to work - we believe it - in a fascinating industry with huge challenges coming in the nearest future :)
🗣️ Join a team as a first 20 employees in a hand-on and international environment
🏢 Paris office in "Le Marais" or Bordeaux office (in "Saint Michel)
🫂 Take part of a small team with huge ambition
🔥 Freedom to act and to develop your skills within an experienced & growing team
🚄 Regular team offsites every quarter to stay trained and aligned (but also have fun) (les "100 jours")
🍓 Fruits and Candies on Mondays at the Office
🧘 Yoga class on Wednesdays
🚉 50% coverage of your transport tickets
⚕️The hightest-level of Alan health coverage 90% supported by Qomon
💻 A computer, and what you need to work
🏠 Possibility of remote
📱 Product first team with huge ambitions in an incredible momentum
🅱️ Qomon is certified B-corp. Certified B Corporations are a new kind of business that balances purpose and profit.
Recruitment process
Stage 1 : Submit the application form to make yourself noticed ✨
Stage 2: A 20min screening call
Stage 3: A longer interview about you, the culture of the company and the vision to make sure we have a good fit and probably a use case
Stage 4: A last interview with a C-level in our office + a demo of the platform, and the opportunity to meet with your coworkers
Welcome on board ⚡️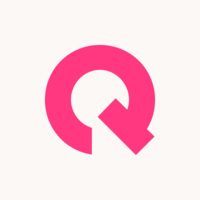 Qomon
Interested in this offer?
Questions and answers about the offer
Add to favorites

Share on LinkedIn

Share on Facebook

Share on Twitter