Powens has above all a strong tech culture and an expertise recognized on the European market. Innovation is part of our identity. It is what has enabled us to open the way to Open Finance.
What drives us is to take up challenges together and to develop use cases: create new products, develop our platform in Europe, or to make a better use of banking and financial data to empower consumers and businesses.
What guides us is our ambition : to design the first Open Finance platform in Europe, to conquer new markets and to revolutionize financial services.
We offer a multicultural environment composed of 10 nationalities where everyone can innovate and develop their ideas. We are 130 employees who share a human adventure in a caring and inclusive environment.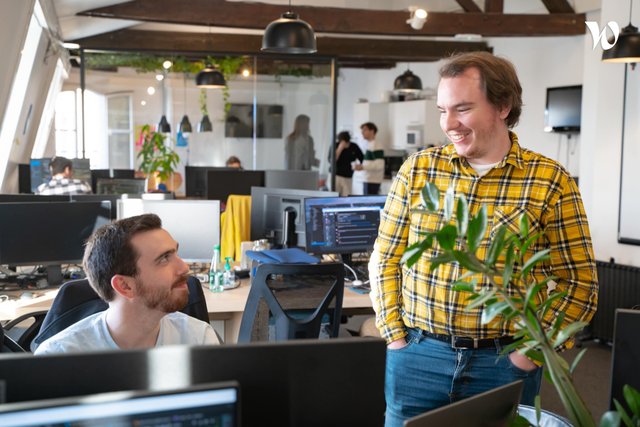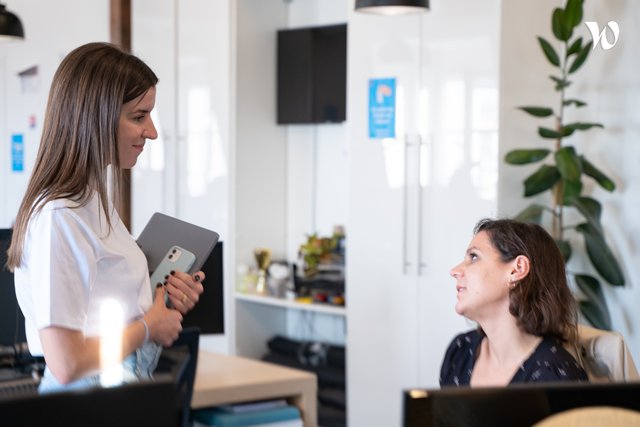 Production & Operations

20%

After a career in consulting dedicated to accompanying successful fintechs in Europe, Bertrand Jeannet decided in 2018, to join one of them: Powens.
Four years later, Bertrand Jeannet is now CEO of Powens. His new challenge? To drive M&A operations in Europe to fulfill Powens' ambition 🚀
"

We are on a mission to open up finance to empower both consumers and businesses all over Europe.

"
Human Resources Department

The Human Resources Department assists employees in all aspects of their professional life: recruitment, onboarding, career development and their daily lives. The department is responsible for offering the best employee experience!
The HR team brings the company culture to life and transforms it to fit our European challenges, while remaining faithful to our values ⭐️
"

Our goal is to integrate and grow both individually and collectively Powens' talents in this new European adventure.

"

Justine, chief people officer

The role of the department is to ensure the proper functioning and technical development of our products. It is composed of many teams and gathers different expertises 💻
We have three teams dedicated to the development of our core products: Bank, Pay and Wealth. We also have teams that work transversally on different projects : Platform, Tooling, Webview and Architecture.
"

Web scraping is the historical activity of Powens. As Lead Software Engineer I am now leading a team of developers, our role is to maintain our product and adapt it to new challenges.

"

Damien, Lead Software Engineer

Our Production department ensures the availability of our API for customers and the good functioning of our applications ⚙️
Ops Engineers are responsible for creating production environments, ensuring the proper operation of our applications and the resilience of our infrastructure. Today our team is working on the migration to AWS of our technical stack.
"

The mission of the OPS team is to ensure the design of scalable & secure infrastructures that meet both the requirements of our customers and Powens' major project, namely its European expansion.

"
The Product Department is at the heart of the Powens organization. Its mission is to understand the needs of our customers and to answer them. The department is responsible for the construction, the delivery of our products and new features 💡
The department is currently constituted of about ten people: Chief Product Officer, Product Managers and Product Designers. Each of our Product Managers is responsible for the technical roadmap of a product.
"

As a PM in a fintech pioneer of Open Finance, I work on the development of ever more innovative products adapted to our clients' needs.

"
Latest job listings
No openings for now; please check back in a few days!