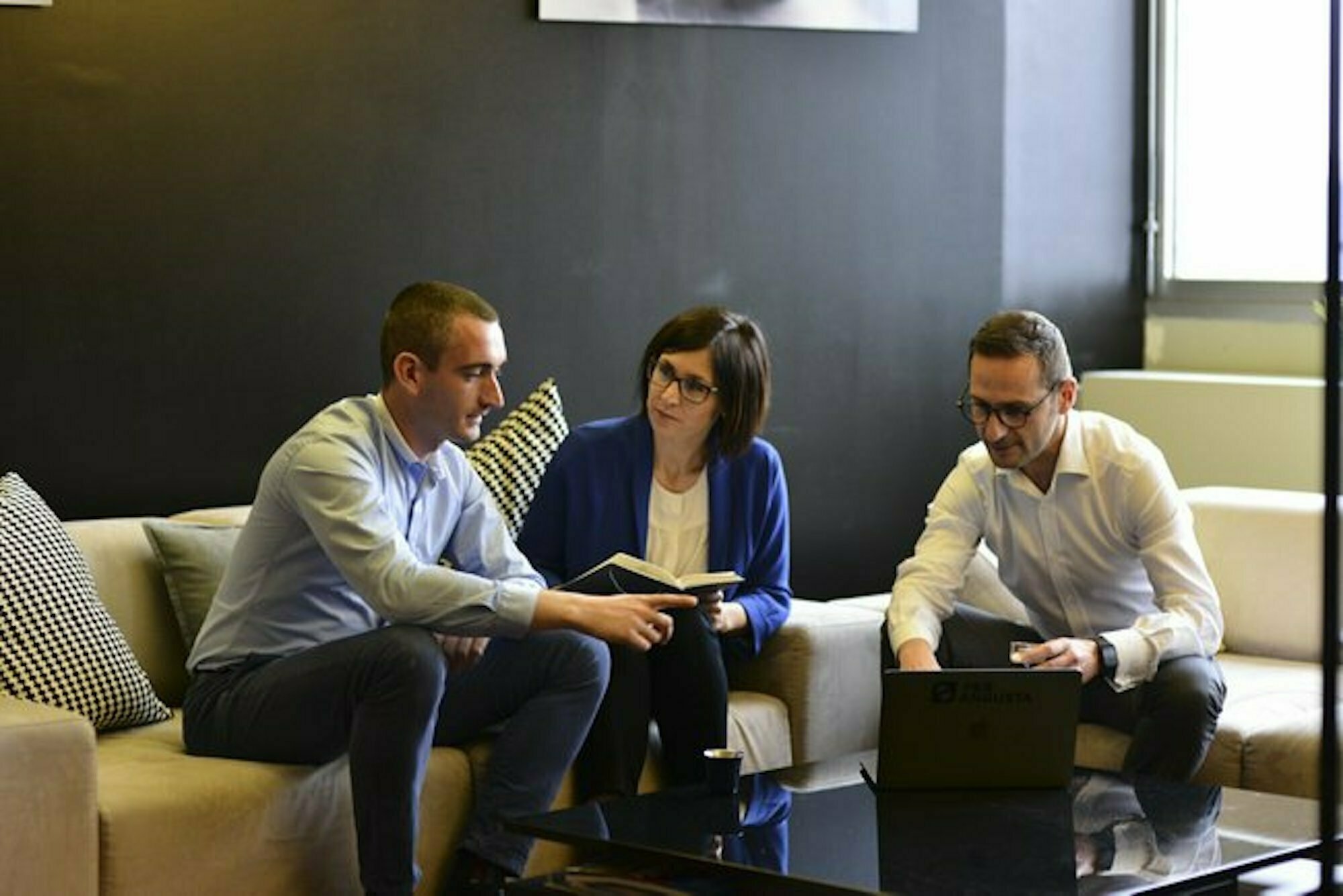 Per Angusta
SaaS / Cloud Services, Software

Villeurbanne
At Per Angusta, the team works daily with Procurement departments to help them to better manage the performance of their projects and teams, and help them gain agility and productivity.
The SaaS solution was created 8 years ago and Per Angusta's customers are recognised market leaders, large international groups (Fortune 500) and medium-sized organisations (SMEs), in Europe and North America. The solution already has 11,000 users in more than 100 countries.
A former Procurement director, Pierre, the CEO, wanted to bring innovation and technology together into his work. Per Angusta is a solution designed by buyers for buyers.
The company is constantly taking on new challenges and the latest fundraising round allows the company to accelerate its international growth, meet its ambitious objectives, and maintain satisfaction and enjoyment with its users.
What they are looking for
As part of its development in Europe and the United States, Per Angusta's ambition is to double the size of the team within a year. The challenge is above all to recruit talents and bold, benevolent and ambitious personalities.
Joining the Per Angusta team means sharing a state of mind and values: passion, boldness, authenticity and team spirit.
To facilitate exchanges and encourage effective collaboration, regular rituals are organised in teams (daily stand-up in most teams and weekly Tech Team Session) and with the whole team:
👉 Townhall Meeting: every Monday, the CEO share information about current topics
👉 Demo Day: every Friday the Tech Team presents the latest features developed.
👉 Team Meeting: every month, a 2 hours presentation of each Team (Management, Sales & Marketing, Delivery, Tech, Product; HR). The June and December Team Meetings are also an opportunity to do a Team Building activity
👉 Off-site: once a year to get some fresh air together, review the past year, prepare for the future and work on transversal subjects. All in a pleasant location and with team building activities.
Telework was possible long before Covid-19 at Per Angusta via a telework charter of 3 days per month. A reflection is underway on the organisation of work at the end of this crisis.
Per Angusta is above all a team of passionate people with rich and varied personalities! When you join the team, you will discover the more or less unmentionable anecdotes of each member of the team via the game Who's Who? And in the meantime, go and discover the team by clicking on "Discover their TEAM".