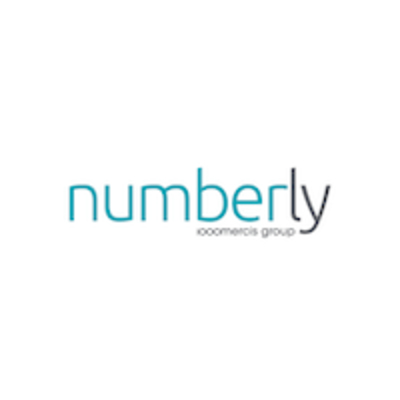 Numberly
Loyalty & Digital Marketing Lead
Education:
Master's degree
Experience:
Not specified
This position was filled!
Who are they?
Depuis sa création en 2000, Numberly, Marketing Technologist, aide ses clients à se différencier par la qualité de leur relation avec leurs propres clients. Son approche people-based permet aux annonceurs d'identifier et de comprendre les besoins de leurs cibles pour dialoguer avec eux de manière plus efficace et pertinente.
Trois pôles complémentaires permettent de répondre aux enjeux des annonceurs, de l'acquisition à la rétention : des experts en orchestration omnicanale mettent en place des programmes CRM intelligents et le trading programmatique en optimise l'impact.
Pour amorcer ou fortifier la relation entre la marque et sa cible, des plateformes conversationnelles sont mises en place pour créer des expériences personnalisées.
Avec des équipes à Paris, Londres, Dubaï, Montréal et New York, Numberly opère dans plus de 50 pays : le groupe, résolument international, poursuit son expansion. Plus de 500 collaborateurs contribuent tous les jours à la qualité d'exécution et la satisfaction client, en restant curieux, agile et innovants, un état d'esprit qui anime Numberly depuis plus de 20 ans !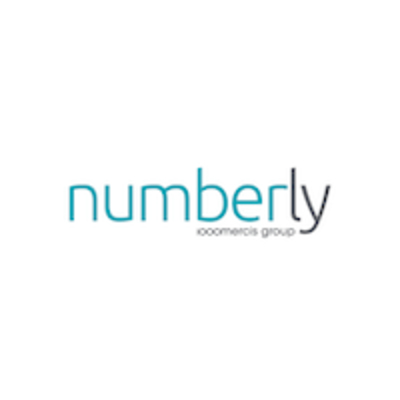 Let's go!
Rencontrez Yseulys, CEO et Co-fondateur
Job description
In order to support the growing needs of our clients on customer loyalty topics, we are looking for a consultant able to help structure and deploy further our data driven approach to loyalty programs.
Missions 
As part of the Numberly team, your role will be to assist our clients in solving their data and marketing challenges using appropriate methodologies (competitive analysis, benchmarks, strategy audit, data, infra), and drawing on the expertise of 500 Marketing Technologists.
You will become the reference for loyalty programs: best practises, library of use cases, methodologies for successful loyalty program development
You will structure and systematize knowledge on loyalty related segmentation, definition of tier based systems, cutoff definition and validations,  economic value modeling, visible vs secret programs, paid programs, as well s the core elements of earn and burn mechanisms
Manage missions by coordinating multi-disciplinary teams (marketing, data analysts, data scientists, CRM specialists, media traders, developers).
Ensure the success of strategic missions for various sectors (E-Commerce,  Retail, Consumer Goods, Luxury, Financial Services,...)
Guarantee excellent customer relations through a good understanding of personal, organizational and governance issues.
Document and industrialize methods, best practices and market analysis to continue to enrich knowledge and share Data consulting skills internally.
This position is ideal for you if 
You are interested in the impact of original and relevant marketing.
You want to bring your expertise to the benefit of your clients and their industries, by supporting and challenging them.
You like to listen, then dig into challenges by contextualizing them, to respond with optimized strategies.
You want to create value from data, exploiting it to create relevant insights and facilitate our clients' transformations. 
You are capable of convincing the operational experts and leaders of the organizations that trust us.
You are able to advance your clients' action plans by promoting and facilitating concrete and operational execution. 
You like to have an understanding of the solutions in both their technical and marketing dimensions to meet a challenge.
At Numberly, we share a passion for teaching: weekly internal talks, meetings with professionals who are experts in their field, and ongoing learning, plus a fast and powerful onboarding, including: a "Jedi Master" assigned to each newcomer ; Vis ma vie in different teams; Happy Meetings: monthly internal meetings in which we get together with all our teams around the world and share the group's news.
We cultivate freedom of speech, allowing everyone to participate in our group's development.
We have a positive impact on our ecosystem through 1000mercis impacts and through our activities that create value in the Open Internet and contribute to the enrichment of Open Source. 
Numberly is a diversity player and Gender Equal by design: 

WeConnect International certification and a gender equity score of 97/100

Numberly is an international environment with over 30 nationalities in our teams. 

Offices that reflect each team, a generous library, a large fully equipped music studio, two cats, recycling and composting, the possibility of bringing your pet and room for bikes! In each kitchen: coffee, tea, infusions at will and also mystery lunches, yoga classes, sports classes and parties.
Possibility to be in remote up to 50% of your time (to be organized as you wish) and to work up to 60 consecutive days (working) in remote.
Swile card (meal vouchers).
Internal mobility to our various international offices is possible.
Numberly welcomes people with disabilities.
Position available in Paris, Lyon, Bordeaux, Marseille, Nantes, Lille and in our international offices in London, New York, Dubai, Amsterdam, Montreal, and Brussels.
Preferred experience
You have a Master degree (engineering schools, business schools, universities) with a specialization in marketing or consulting.
You have 2-5 years of experience in a consulting company with a strong interest in digital.
You are fluent in English. Fluency in another language (French, German, Dutch) would be a plus.
You are especially interested in how Digital and Data can enable an organization to differentiate itself in a sustainable way.
You distinguish yourself by your listening skills, empathy, benevolence, and show a real sense of customer relationship.
You are perceptive and like to understand things in depth.
You are able to build a well-structured and argued response to a customer challenge thanks to your analytical and synthesis skills.
You appreciate teamwork and knowledge sharing.
You have an entrepreneurial spirit and wish to participate enthusiastically in the construction of an independent international group, leader in Data Marketing, of European origin.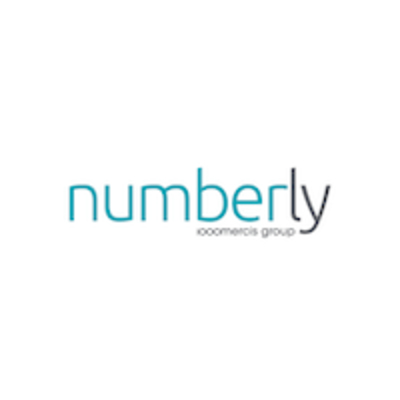 Numberly
Interested in this job?
Questions and answers about the job