Our team is made up of experienced food safety and quality professionals offering cross-disciplinary expertise in microbiology, process engineering, risk assessment, SaaS solutions engineering and more. At Novolyze, we all share a passion for making the food we eat every day safer, while improving the sustainability of food production systems, and limiting the impact of these processes on the environment. Our values include customer success, boldness, team spirit, agility and impact.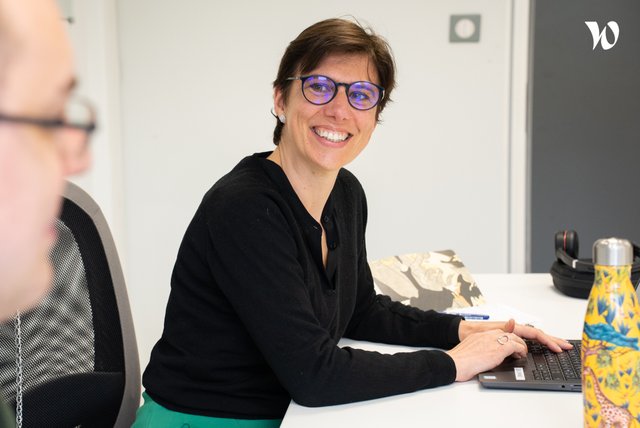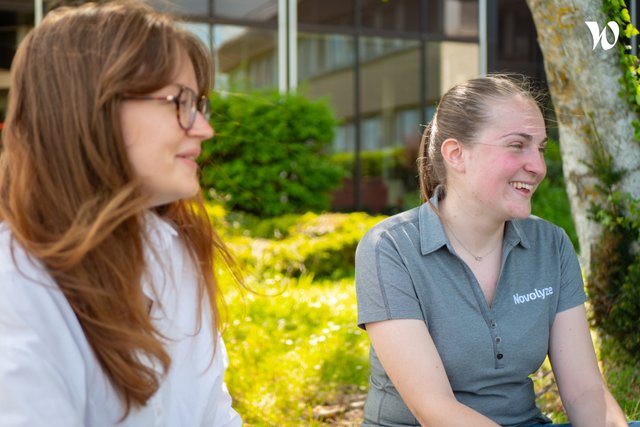 Numbers
+11 lb

Per year taken by each employee (we're gourmets…)
The TECH team's mission is to build the various modules of the software solution. It includes back and front-end developers, as well as QA engineers and team leads. Our TECH team is mainly based in Serbia, we also recruited in 2022 our first front-end developer in France.
"You get a chance to work with the latest technologies and one of the leading platforms in a place with a healthy environment where you are appreciated."
Sales and Customer Success team

The Sales and Customer Success team is made up of experienced digital and SaaS sales professionals, as well as scientists with in-depth knowledge of the food quality issues facing our customers/prospects.
Our international team is composed of Account Executives, BDRs, Solution engineers, Customer Success Managers and Sales Operations Managers, based in France and the USA.
"I cherish the relationships I have with our customers. At Novolyze, the relationship with our customers is very important, because we create an environment of trust with them, which leads to maximum customer satisfaction."

The product team comprises product managers, user experience (UX) designers, and product operations managers.
The focus of the product team is to identify customer pains, gains, and value desired. The product team translates what they discover into products and services and works with finance, marketing, sales, and technology teams to achieve a strong product market fit. The product team also leads the development of intellectual property, usually through patents.