Neoplants
Environment / Sustainable Development, Pharmaceutical / Biotech, SocialTech / GreenTech
Saint-Ouen-Sur-Seine, Gif-Sur-Yvette, Paris

Our team is made up of some thirty international talents who are keen to take on seemingly impossible challenges, humble enough to recognize insurmountable obstacles, but ingenious enough to find viable solutions. In our R&D and business teams, you'll have the opportunity to meet a wide range of profiles: air quality engineers, scientists, technicians or engineers in molecular biology, culture managers, technicians or engineers in in vitro plant processing, head of finance & operations, social media and community manager or product manager.
We're looking for equally passionate, ambitious, rigorous and talented people to join us in our mission: to place nature at the heart of product innovation for a positive impact. In addition, Neoplants is supported by a Scientific Advisory Board of leading experts on a range of key topics.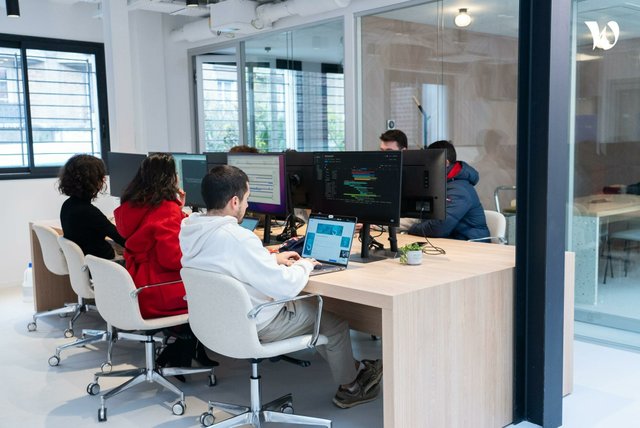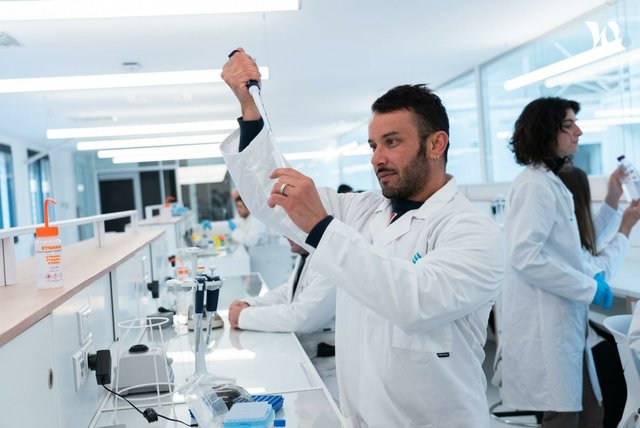 In numbers
3 business teams

and 7 R&D teams
The Business Team ensures the transition from vision to reality, from laboratory to consumer. It is also in charge of the customer experience, as well as the employee experience, while ensuring that the company runs smoothly.
"

Internal operations is about making sure that the company is running smoothly at all times, while external operation is dealing with every different stakeholders we have involved in the different steps of the product production.

"

Hector, Head of business & operations

The R&D Operations Team provides essential support to the R&D teams by supervising and monitoring projects, as well as managing laboratory operations and R&D experiments in our brand-new laboratory at Mairie de St Ouen. It also implements the latest molecular biology techniques in line with internal procedures and our QHSE obligations, with the main aim of improving the performance of our synthetic biology R&D team.
"

The company is really progressive on both the innovation for the HR department for the company values team effort, everybody is helping to make sure we are all working on the same page.

"
All our teams strive to build a better future. We want to think deeply about what we do and how we interact with others. Dialogue, empathy and collaboration must always be at the heart of our work. We are building an inclusive and diverse group of exceptional individuals where the team is what should matter most: we rely on each individual to have a positive impact on the group.
"

In order to build this new type of extraordinary products we had to gather people from all over the world with a very wide range of skill sets.

"

R&D 'Test' team is responsible for executing high-quality performance testing programs that will help us bring to market the first generation of bioengineered air purifying plants. This team is responsible for generating and validating all the data coming out of our laboratory and research, to ensure maximum rigor in our testing and total transparency in our performance results.
"

If you too have the strong belief that nature should be at the heart of innovation and that you want to work with an amazing team, then… this is the place to be.

"

Margaux, Molecular biology junior Engineer
Our R&D team is made up of 4 different working groups, each dealing with a specific aspect of product development.
The Design team is responsible for designing and implementing new metabolic pathways responsible for reducing pollutants.
The "Build" team is responsible for inserting selected genes into plant cells, setting up in vitro culture and ensuring stable transformation using agro-infiltration and biolistics techniques.
The Performance and Measurement team is responsible for evaluating the performance of our products through various in-house experiments and third-party measurements.
The R&D Operations team is responsible for the proper execution of the various processes, protocols and manipulations carried out in the laboratory, as well as relations with suppliers and third parties to ensure maximum efficiency.
"

During my Php I learned that science & nature provided us with extremely powerful biological tools and I wanted to show people the power that this tools could have to drive positive change in the world.

"

Patrick, CTO de Neoplants
Latest job listings
No openings for now; please check back in a few days!