Neoplants
Environment / Sustainable Development, Pharmaceutical / Biotech, SocialTech / GreenTech
Saint-Ouen-Sur-Seine, Gif-Sur-Yvette, Paris

Their story
Recognizing that nature is the world's most powerful technology and that a greener future is needed, we've decided to put nature at the heart of innovation to create a positive impact. 
At Neoplants we bring together the world's most accomplished bioengineers to place nature at the heart of innovation. Founded in 2018 by Lionel Mora CEO (Ex Google) & Patrick Torbey, CTO (PhD Genetic Editing, ENS), Neoplants uses bioengineering and directed evolution to create "plants with a purpose", starting with the first plant built to fight air pollution: the Neo P1. The most effective natural air purification system ever created, Neo P1 is as effective as thirty of the most efficient houseplants at capturing and recycling harmful VOCs from indoor air, making it less polluted.
20 millions
in funding to date
1200 m²
state-of-the-art bioengineering laboratory north of Paris,
30000+
Number of people on our waiting list
82%
of employees are more than satisfied with their well-being at Neoplants
Their vision
At Neoplants, we believe that nature shouldn't be the victim. She should be the hero. For years, people have looked beyond our planet for answers, but we believe the key lies right here. It always has. Much closer to home. Working with the first and most important of technologies, nature, is no walk in the park. But it's vital. We're looking for the bravest, most committed and creative minds to join us in creating and deploying a sustainable air purification solution. Today, our teams are predominantly R&D, and with the release of NeoP1, our very first product, our recruitments over the coming months will essentially support the growth of our business teams and new projects.

We are a committed and eclectic team of scientists, engineers and plant enthusiasts from all over the world to bring our mission to life. On a daily basis, we share common values that guide each of our actions to help Neoplants grow while preserving its initial DNA.ㅤ
TEAM SPIRIT
A neoplanter never lets another neoplanter down
POSITIVE IMPACT
We don't look for the least negative, but the most positive
HUMILITY
Respecting the work, background and views of others; listening is a superpower
EXCELLENCE
We win or we learn, we don't lose

Whether it's a clearly defined policy or not, CSR is a key issue for companies today.  At Neoplants, we care about our social and environmental impact, and we value diversity within our organization and in our relations with our stakeholders.  For example, we are committed to examining all applications without discrimination on the basis of equal skills. All employees are recruited solely on the basis of their skills, and the same applies to career development within the company.  With over 10 different nationalities, our teams are a reflection of our commitment, and behind Neoplants is a group of fantastic pioneers from all over the world.
ACTION
Doubling the duration of paternity and childcare leave  Neoplants has taken the decision to extend the duration of paternity and childcare leave for several reasons:
Professional equality between women and men can only progress if parenthood is better integrated into career paths;
To enable the father or second parent to spend more time with the newborn in the first few weeks of life;
Contribute to a rebalancing of domestic and parental tasks between parents from the very first weeks of the child's life, in order to lighten the mother's mental load during this period, and enable her to rest more;
Contribute indirectly to the reduction of gaps in employees' career paths, insofar as sociological studies have objectively shown that women's careers are indirectly held back during maternity leave;
Enable a stronger parental presence and offer a chance for the child to forge a stronger bond with both parents during this crucial early period.
In numbers
50

is the number of calendar days of leave for the second parent in the case of a single birth.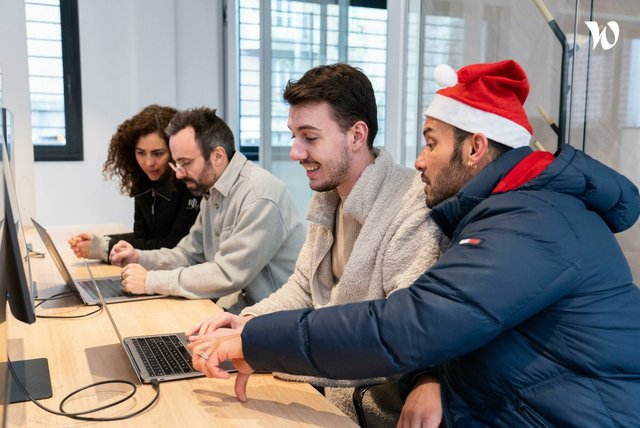 Latest job listings
No openings for now; please check back in a few days!