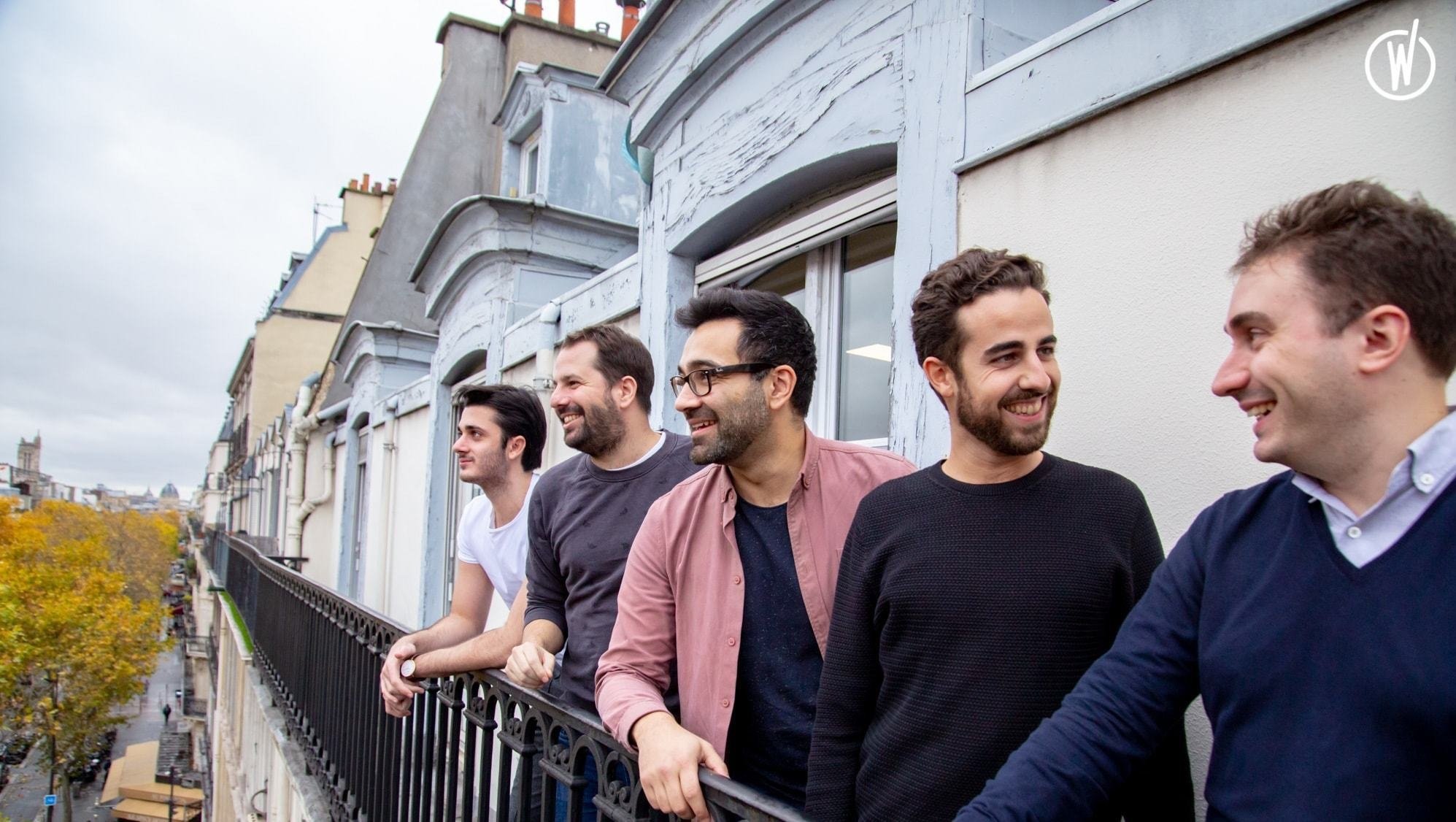 mojo
Mobile Apps

Paris, New York
Jean Patry has a background in maths and science, and is passioned about programmatic design. He was hired as a software developer and as one of the first employees of a French startup called Stupeflix, which focused on making video editing apps. 4 years ago, Stupeflix was acquired by GoPro and Jean became Product Manager there, eventually managing GoPro's own video editing app.
Almost 3 years ago, Jean left the company along with Francescu in order to start their own venture. Shortly after, the company was accepted to the prestigious YC accelerator program as part of the Winter 2018 batch.
Ali has a background in networks and telcos. While working in this field, he started learning iOS development on his nighttimes and became a freelancer.
After this, he decided to become a full-time mobile developer and joined a bunch of very successful tech companies: Zenly, Stupeflix (where he met the mojo founders), and last GoPro. He left GoPro in 2018 to work on a mobile e-commerce startup project.
In June 2019, Ali accepted to join the mojo team. Ali has also been passioned about photography for 15 years, and is very talented at it, even though he is too humble to say so.
Francescu is a proud Corsican with a solid background in computer science. He started two companies before joining Stupeflix as an iOS software developer, at the same time as Jean did.
He quickly evolved to become the mobile lead developer at Stupeflix and then, after the startup was acquired, managed the mobile engineering team at GoPro, reporting directly to GoPro's VP of engineering. He left GoPro along with Jean.
Mojo est une application qui permet de créer des stories pour les réseaux sociaux de qualité professionnelle. Les utilisateurs choisissent parmi plus de 150 styles de stories qu'ils peuvent customiser selon leurs besoins.
L'appli a été lancée en Novembre 2018. Depuis, le nombre d'utilisateurs et les revenus ont explosé. Mojo est désormais une des premières applis mondiales de création de stories. L'ambition de la team mojo est de devenir le leader de la création vidéo sur mobile.
L'année dernière, la boite a participé au programme de l'accélérateur "Y Combinator".
La team mojo recherche des profils qui ont ces différents traits :
autonomie : mojo encourage l'apprentissage autodidacte et l'initiative par dessus tout
envie d'impact : chaque décision prise par la team accomplit au moins un de ces objectifs - apprendre de nouvelles choses, aider la team et améliorer le produit
transparence extrême : aucun sujet n'est tabou, et toutes les infos de la boite sont publiques par défaut (salaires, etc.)
bonnes vibes: chez mojo le kiff au quotidien est une priorité, être enthousiaste et positif est indispensable. La compétence "petit plus": aimer les blagues ratées :)
La team mojo est remote-friendly : seulement 2 jours de présence au bureau sont requis toutes les 2 semaines. Les membres parisiens de la team mojo adorent quand même se retrouver au bureau tous les jours, pour profiter du mood ambiant. Certains jouent aux jeux vidéos le midi, d'autres vont faire du foot en salle certains jours. La bureau de mojo est partagé avec l'adorable team "Spot" : https://www.spot-bitcoin.com. Il y a des office drinks certains jeudis aussi.