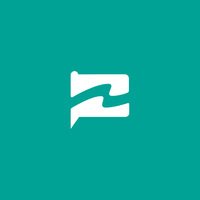 Meero
Senior Product Manager - Mobile/App - UX
Education:
Master's degree
Qui sont-ils ?
Meero's core mission is to empower photographers to focus on what they love: photography! We take care of the rest by relying on tech and AI.
Started in 2016, Meero is on a mission to make life easier for photographers and customers alike by bringing the top-name brands directly to image creators all the while expediting all of the tedious work. From its state-of-the-art image editing technology to our teams positioned around the world, Meero is helping creators do what they do best: create.
Meero is always looking to add fresh new talents in an already amazing team. Have a look if you needed more reasons to become a Meeronaut: https://bit.ly/2UDSXiJ 
Check out this new position:
Descriptif du poste
As a Senior Product Manager, you will help us change how beautiful and authentic high-quality digital imagery is captured, analysed, enhanced and delivered. You will specifically lead the creation, release and optimization of a new product democratising the creation of high-quality images.
After streamlining the way brands produce professional photoshoots, Meero is using its expertise to help online businesses get more out of any photo. Our product-led strategy means we are creating, releasing and optimizing new products while enlarging our revenue stream. More concretely, you will be working on the mobile application we are offering to content producers to take their best pictures. Our mobile app is guiding users to take pictures and enhancing them automatically through AI.
We are driven by KPIs (business, usage..) we work as a caring team, and we work with multiple stakeholders to ensure that each Product Manager has everything they need to make the best decisions.
You'll join an experienced Product team composed of product managers, a program manager (to ease product delivery) and a product designer (to help create a neat user experience). You will be directly attached to the CPO due to the importance of the product you will be working on. 
WHAT YOU'LL DO (your mission)
In this role you'll be responsible for :
Product Strategy
Implement a roadmap for your product and advocate for it internally and externally to ensure it is prioritised correctly with stakeholders.
Analyse KPI, drive KPI adoption and define new ones to be as accurate as possible designing your strategy. 
Communicate transparently, frequently and collaboratively with stakeholders and customers about progress and new developments.
Product Discovery
Gather and understand customer needs, pains and challenges through user research and user interviews.
Work closely with client-facing internal teams to gather feedback and ensure strategic alignment within the business.
Turn hypotheses into proofs of concept as often and as quickly as possible to transform them into successful features.
Product Delivery
Turn your roadmap into features and build the solutions with designers, data engineers and product engineers to deliver the defined features, in close collaboration with your Sales & Ops stakeholders.
Groom and plan sprint content with the Engineer Squad Lead and rigorously test your features to ensure a bug-free release.
Work closely with the other Product Managers to share best practices and make recommendations for Tech process improvement
Profil recherché
WHAT'S IN IT FOR YOU 
Caring management: Your manager's responsibility is to ensure you have everything you need to meet your objectives so that you enjoy coming to work every day.
Team spirit: You'll never be alone again! We are a close-knit team and take pride in helping one another solve any problem we might come across!  
Up-skilling: We believe that each new week should be an opportunity to learn new product skills and we will accompany you on that path.
An exciting challenge: We are a company doing big things fast, which means challenges and rewards await you.
International: We have clients and partners across multiple continents and you will work with a diverse group of stakeholders to solve big problems. 
WHAT YOU'LL NEED
You have at least 5 years  of experience in Product Management. 
Experience with mobile applications is a plus. Experience in Real Estate is a plus. 
You've led user research before and you are comfortable gathering direct user feedback and having face time with key users.
You are analytical, and rigorous when gathering data, KPIs and baselines before starting anything (and you know how to measure your results).
You are curious about and can understand the needs of all your stakeholders, and are known for your interpersonal skills
You are fluent in English
You are a team player and know that we achieve more together than on our own.
RECRUITMENT PROCESS
Interview with a member of our Talent Acquisition Team
Interview with one of our Product Manager
Case study
Interview with our CPO & the CEO
Culture Fit : Meet the team!
Welcome on board
Questions et réponses sur l'offre