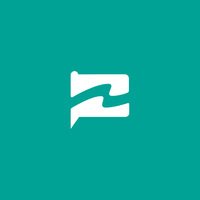 Meero
Sales & Revenue Ops Manager
Education:
Master's degree
This position was filled!
Qui sont-ils ?
Created in 2016, Meero is the world expert in image quality, providing the best end-to-end visual content solutions for online sellers. From fashion professional photography to AI-based image management and quality enhancement, we're here to analyze, optimize and beautify all visuals in order to boost online sales. At the crossroads of AI and creativity, Meero partners with players in diverse industries (Real Estate, Automotive, Fashion…) all around the world.
Meero is always looking to add fresh new talents in an already amazing team. Have a look if you needed more reasons to become a Meeronaut: https://bit.ly/2UDSXiJ 
Check out this new position:
Descriptif du poste
Meero is recruiting a Sales & Revenue Operations manager, with strong analytical skills and business sense. His/her role will be to lead strategic, analytical and operational projects to enhance Meero growth and Sales/CSM productivity and work closely with leadership. He/She will also be working closely with our Data team to propagate the culture of  data driven decision making
The scope will include (but is not limited to):
Go-to-market strategy management (40%) : Be a real advisor for the top management by identifying key growth drivers & revenue trends
Leveraging on various tools to collect market insights (leads or clients feedbacks, CRM, )
Converting those insights into actionable recommendations to drive & support Meero sales strategy
Partnering with sales, marketing & product teams to implement your recommendations and roll-out the strategy
Revenue management (40%): ensuring a unified & reliable revenue tracking across the company, in a context of PMI (post merger integration)
Defining & harmonise revenue key KPIs for the whole company
Reporting & analysing revenue KPIs
Defining revenue forecasts
Sales enablement (20%): setting up all the tools needed to support the Sales team achieve revenue targets
Setting & tracking sales target & incentives
Identifying & addressing training needs
Manage & optimise key sales tools (CRM, Contracts, …)
Profil recherché
WHAT YOU'LL NEED

A min. of 3-5 years of experience in a tier 1 strategy consulting firm 

A combination of strong analytical skills with a data-driven mindset, together with a hands-on approach 

Sharp business sense with ability to quickly make hypothesis and test them

Experience working with C-levels & interactive with multiple stakeholders

RECRUITMENT PROCESS

HR 

Chief Revenue Officer (manager)

Business Case

Case study restitution with your manager

CEO

Welcome on board!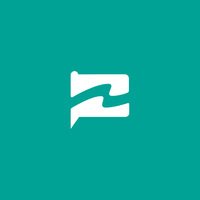 Meero
Interested in this job?
Questions et réponses sur l'offre