Anyone who works in marketing will surely agree with her that this job is not stereotypical. Especially when you are responsible for structuring brands of dog food on four markets – Czech, Slovak, Hungarian and Romanian. Melina follows a brand strategy stating exactly at what time she should focus on which tasks. The next most important thing is to communicate with individual units and agencies which manage the social networks and campaigns. She continuously analyzes the company results and participates in creating a strategy for the next period.
"

When I am in a bad mood, all I need is to go to work and my day gets better instantly.

"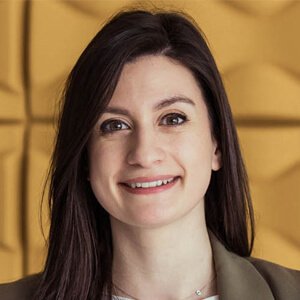 Melina Smpokou, Junior Brand Manager
Pepa joined Mars in 2000 as a sales representative. He held many different roles in his career, but he has always wanted to become a Key Account Manager. When the opportunity arose in 2009 to come back to the sales unit and to apply for this position, he did not hesitate, and it paid off. Since then, Pepa has been developing relationships with major clients from the Petcare segment, which consists of dog and cat food, as well as the Food segment, i.e. main dishes. His job is mainly about communication. Not only with the clients, but also with his colleagues. The negotiations are also crucial; especially during the period of revising the general terms and conditions.
"

I have met numerous people during my career at Mars. They inspired me to move forward.

"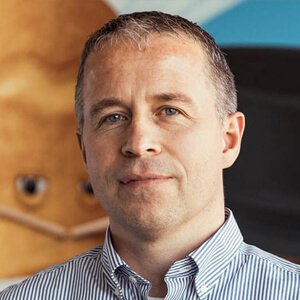 Josef Bauer, Key Account Manager
Jana has been working in the company for 5 years. During that time, she has completed her graduate program and tried out several positions, including one year in France. She is currently leading the controlling team. Their task is to ensure the correctness of reported results from the Mars Inc. point of view as well as from the statutory one where all financial documentation must comply with the laws of the given country. The team prepares regular financial balances, documents for audits, tax returns and provides the entire central office with financial data which is then used to perform analyses and make decisions.
"

I can always evolve at Mars. Thanks to the graduate program, I have found what I want.

"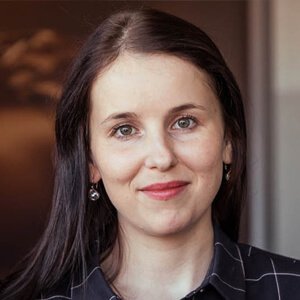 Jana Foldes, Central Europe Controlling Manager
When you say Mars, most people will recall the delicious chocolate bar filled with caramel. However, only a few are aware that Mars portfolio includes, for instance, the Orbit gum, Uncle Ben's rice and sauces, or Whiskas and Pedigree pet food. Ever since 1911, when Frank C. Mars first created candy in his kitchen, quality has been a top priority for Mars. The company does everything to be proud of the mark it leaves in the world. And that's one of the reasons why Mars sometimes prioritizes other than strictly business decisions.
The owners, the Mars family, care about what the company leaves behind. It is concerned with issues such as sustainability, not only because it's fashionable, but because Mars holds them in high regard. Mars supports the prosperity of farmers growing the essential raw materials, invests in the rescue of farmland and water resources and strives to obtain all materials in a sustainable manner, all of that on a global scale. At the local level, the company helps animal shelters, raises awareness about dental hygiene among elementary school children or organizes cooking together with children from orphanages.
Mars is a very close-knit community, where no one is looking down on anyone. All are equal. The company uses a common open office which is shared with top management as well. Mars is an international company with offices all over the world. That's not the only reason why you can meet 15 different nationalities in the Prague office. The company organizes collective activities twice a year. Mars has fostered various interest groups, such as runners or dog lovers who walk their dogs together. Pets are always welcome in their offices.
The Prague HUB provides back-office services, such as marketing, logistics, finance, HR and customer service for the Czech and Slovak units as well as the ones in Hungary and Romania. Associates from the Czech and Slovak sales units are in charge of sales of products. Together they make up a well-coordinated team and ensure business for the entire CE region.
Mars has more than 120 thousand associates all over the world and only 75 of them form the US-based top management. They provide local teams with total freedom in decision-making as well as support when needed. Since Mars is not a publicly traded company, it has the freedom to follow its own path and make its own decisions. It allows the company certain financial independence and opportunity to invest, even when the economy is down.
to_validate : 
company not yet authenticated, visible to all but not indexed