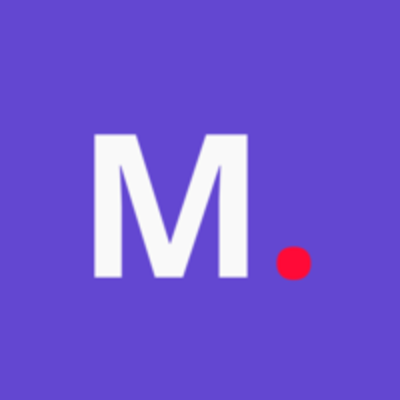 Mansa
Senior Lead Front-end Engineer - React - Open to remote - 60K€ ~ 70K€
Permanent contract

 

Possible full remote

Education:

3 years of college

Experience:

> 2 years
The company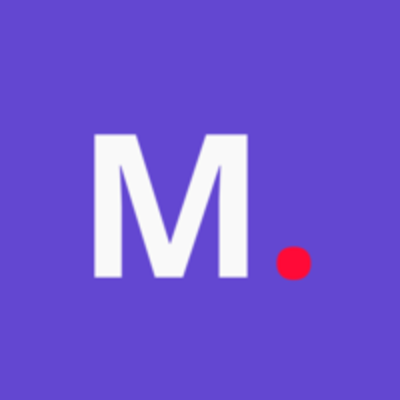 Mansa
FinTech / InsurTech

From 15 to 50 employees
The job
Senior Lead Front-end Engineer - React - Open to remote - 60K€ ~ 70K€
Permanent contract

 

Possible full remote

Education:

3 years of college

Experience:

> 2 years
Qui sont-ils ?
Grâce aux nouvelles technologies et a cause de crises économiques successives, le monde du travail connait de profondes transformations. L'une des évolutions les plus frappantes est le développement de l'entrepreneuriat en Europe :
En Europe, plus de 2 millions de personnes travaillent à leur compte
La population de travailleurs indépendants en France a bondi de 100% en dix ans
51 % des 18-30 ans veulent aujourd'hui monter une entreprise
Jusque la, les indépendants ont souvent été associés à tort à la "gig economy" ; notamment aux plateformes de transport et de logistique qui proposent des petits boulots à des individus souvent en situation précaire. Mais les indépendants sont surtout les acteurs clés d'une "talent economy" en plein essor, ou le travail non salarié est un choix et où leurs talents en très forte demande se monnaie au prix fort.
Qui sommes-nous ?
Mansa, c'est la plateforme de financement qui accompagne ces entrepreneurs dans leur développement et leur réussite. Les banques et les organismes de crédit traditionnels ne financent que rarement les talents indépendants, et l'expérience client qu'ils leur proposent est nulle et à des années lumières de leur attente !
Notre mission : proposer aux indépendants un financement via un parcours 100% digital et en proposant également un service client exceptionnel
Nous nous sommes lancé en juillet 2020 et nous n'avons pas arrêté depuis :
Une levée de fonds auprès d'investisseurs prestigieux
Une équipe de 27 personnes ayant beaucoup du talent
Un objectif de financer pour 20M€ de prêts sur l'année à venir
Une multitude de partenariats avec des acteurs reconnus de la finance (MeilleurTaux.com, Younited Credit, Shine, etc.)
Pourquoi travailler chez Mansa ?
L'expérience Mansa c'est…
Une équipe soudée et passionnée qui cherche tous les jours à jouer un rôle dans la réussite d'une population négligée
De l'impact : nous sommes encore une petite structure et chacun ici joue un rôle totalement clé. Nous bénéficions chacun d'énormément d'autonomie et nous nous penchons sur des problématiques très stimulantes
De la clarté : TOUS les sujets importants sont publiés par écrit en temps réel, et tout le monde peut les consulter et y apporter son avis
De la transparence
Une hiérarchie plate : chacun a l'occasion de travailler avec toutes les équipes du business, y compris notre "management team", et d'apporter son avis
Un tremplin professionnel : on s'attaque à un marché gigantesque
Nous faisons aussi tout notre possible pour offrir les meilleures conditions de travail :
Un bureau à Paris 11e
Salaire compétitif et participation au capital (BSPCE) pour chacun de nos CDI
Mutuelle Alan pour couvrir tes frais médicaux
Participation à tes frais pour déjeuner (carte Swile) et after-works occasionnels
Un remboursement d'une partie de ton titre de transport
Descriptif du poste
The engineering team at Mansa currently has over 10 highly-skilled engineers, working closely in specialized teams to shape our financing solutions. They participate in the discussions on the direction of our lending product, manage how we will handle the needs of our ever-growing user base and deliver high-quality products in a fast-paced environment.
About our Frontend stack:
Our production code is written in "strict" Typescript, using Next.js with Feature Sliced Design architecture.

Our testing strategy relies on Jest for unit testing and Cypress + Cucumber for integration testing.

Our current design system is built on top of Radix UI with the help of styled-components.
Job description
👀 TL:DR
Full-time position

Hands-on lead (working with 2 frontend engineers)

Remote-friendly (Full or Partial or None; UTC+1 - UTC+4:30)

Physical offices in Paris

60K€ - 70K€ salary based on experience

Work in an ambitious, motivated and talented team
⚗️ The position
Drive the selection of technical architectures, specifications and ensure the technical quality of their implementation

Help junior engineers to grow (we have a living up-to-date style guide)

We have a strong emphasis on design, and we strive to deliver the best possible user experience. We look for someone that pays attention to detail and is committed to following design best practices

Work in a DDD environment

Design maintainable testing strategies in order not to lose confidence during production release

Improve and maintain frontend developer experience to have the most convenient and fast feedback loop

Write simple, useful and reusable code

Being in a fast-growing business, you will play an important role in the team's development. Your ideas and point of view will have a strong influence on the product

Take ownership on parts of our service with the Product Manager, have a real impact and grow with the company

Build innovative financial features to provide a delightful onboarding experience and make applying for a loan easy as 1-2-3!
🌱 Benefits
Complimentary lunch (Swile card)

Pension plan and private health insurance (Alan)

Personalized learning path and dedicated time for your personal development

Part or full-remote possible

A talented team building the future of lending

Beers and drinks for afterwork once (or twice...) a week

Annual off-site in amazing - and secret - location
Profil recherché
🔥 About you
Super motivated about creating a quality frontend

Ability to work in a team: communication skills, dynamism, responsibility, and collective commitment

At least a first professional experience on a large React codebase

A good knowledge of Typescript

Good knowledge of Agile and Craftsmanship development practices (TDD, continuous integration, code refactoring, etc.)

A Product-driven mindset: Your focus is on the impact your work has on the end user rather than on the number of lines of code you output
Questions et réponses sur l'offre