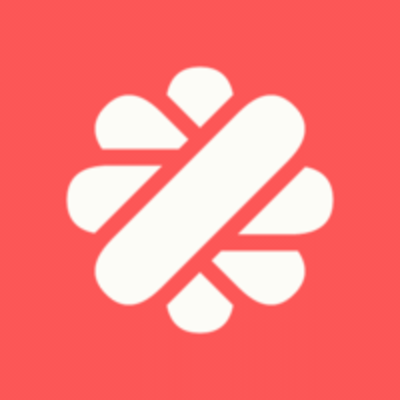 Malt
Global Sales Operations (h/f)
Experience:
Not specified
This position was filled!
Who are they?
Malt is the fastest-growing European marketplace connecting over 500 000 freelancers with more than 50 000 clients in search of talent to contribute to their projects. Our platform provides a simple and secure one-stop shop for all the administrative, legal, and payment processes involved in freelancing.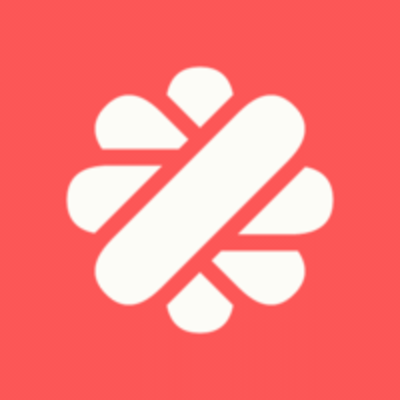 Let's go!

Job description
Discover our galaxy 🪐
Since 2013, when Malt was founded by Vincent Huguet and Hugo Lassiege, Malt has become Europe's fastest-growing freelance marketplace, now home to a dynamic community of 470k+ freelancers, 50k+ companies, and 500+ Malters.
At Malt, we believe that success is powered by the perfect combination of the right people, the right team, and the right projects.
To do this, we've built the industry's leading freelance management solutions—all on a powerful, AI-driven tech platform—to match companies with the right freelance talent. But we're more than just a connector. Our marketplace streamlines freelancer-client communications, simplifies administrative and legal tasks, expedites invoicing and payments, and so much more. It's all about giving both freelancers and companies added peace of mind, so that every experience on Malt is nothing less than (inter)stellar.
Today, our company is growing fast! We have recently acquired Comatch, the Berlin-based marketplace for independent management consultants and industry experts.
We need people like you to help us write this next chapter. So, if you're up for a rewarding challenge, don't wait—get your ticket to planet Malt today. Because together, we can change the world of work.
We are a tech company with a human approach 👽
- Strong company culture fueled by 500+ Malters from 18+ countries
- Offices in France, Germany, Spain, Belgium, United Kingdom, the Netherlands and the Middle East
- Committed to equality and diversity (50% of people managers are women)
- Strong career path policies allowing all Malters to develop and grow equally
- Backed by renowned investors including ISAI, Eurazeo Growth, Goldman Sachs and BPI France
- Recognized twice by LinkedIn as one of the best start-ups to work at
Explore your future career 🔭
Operations team plays a central role in Malt's plan to accelerate our growth efficiently. In short, helping the company achieve 100% to 200% annual growth with 50% more resources thanks to optimization of processes & tools along with strong performance analysis. 
Operation teams is organized around 2 key business teams structured around Malt's 2 pillars, Freelancers and Companies. Sales Operations is the business team on company side. 
Within Sales Operations teams, the Global Sales Operations Manager is the owner of all sales KPIs, processes and tools for Corporate Sales. He/she collaborates with Local Sales Operations Managers in all countries (France, Spain, Germany, Benelux, further more to come) who are in charge of adapting and ensuring local adoption of KPIs, processes and tools designed by Global Sales Operations Manager
 Global Sales Operations Manager's goal is to improve sales teams efficiency and accelerate the business by leading key projects with the company's leaders, deploying and improving business processes and tools, conducting performance analysis, and finding levers to achieve their objectives and solutions to the problems encountered. He/she will report to the Head of Sales Operations.
Your missions:
Work with Malt's leaders and local Sales Operations Managers to build and scale sales teams in Malt countries.  
Build global frameworks for KPIs, tools & processes :
Define and create global KPIs & dashboards that will be used to monitor sales performance in all countries.
Define and formalize guidelines for sales processes to be followed in all countries.
Define guidelines for sales tools and lead action plans to improve them Coordinate with other internal teams (Data, Product, Marketing teams) to develop  new features.
Lead global and ad-hoc local projects to improve sales performance :
Identify and lead key projects to implement to boost sales performance in all countries Support local teams on ad hoc hot topics.
Ensure best practices sharing between countries :
Be the reference contact for local country sales operations on all KPIs, tools and processes topics.
 Perform regular touchpoints with all country operations and sales managers to be aware of all key ongoing sales topics and share best practices.
About you:
5-7 years experience in operations/consulting/startup environment
Proven ability to manage complex projects and analysis
Strong analytical skills (Excel + ability to learn SQL basis)
Autonomous: ability to prioritize requests to respect tight deadline
Not only analytical, you are also hands-on: search technical solution yourself, and build tools and processes
Problem solving, well-organized and solution-oriented
Hands-on, likes to build tools and processes and follow-up their adoption by business teams.
Ambitious and positive, always sees the glass half full.
Entrepreneur mindset
Curious and team player
Fluent in English.
- Screening of 30 min with Hamza, Talent Acquisition Manager, by Zoom on your current situation + your understanding of Malt and the job position
- Round 1 with Sebastien, Head of Sales Operations, to go more into details about your background and technical skills
- Round 2 is a Study Case, to be presented to Sébastien and VP Sales.
- Final interview with Sabine, VP Operations + reference taking
- Job offer to join Malt within 48 hours.
Malt is the perfect space to thrive personally and professionally 💫
- Onboarding: Before easing into your new role, you'll spend your first week learning about our culture, products, and services with other onboardees at our office in Paris
- Equity: Every Malter is entitled to stock options 
- Lunch vouchers: €9/day on your Swile card.
- Transportation: 50% reimbursement (any type of transport)
- RTT: From 8 to 12 days off
- Malt sabbatical: After three years of service, every malter is entitled to  one month of sabbatical leave.
- Free books: If you're interested in learning more about any topic relevant to Malt's business, just tell us the books you'd like to read, and we'll order them for you—without any questions asked or approval processes to follow.
- Remote work: Hybrid remote policy
- Annual off-sites: Les Arcs, Amsterdam, Ibiza… Where next ?
Ready? Get your ticket to Malt 🪐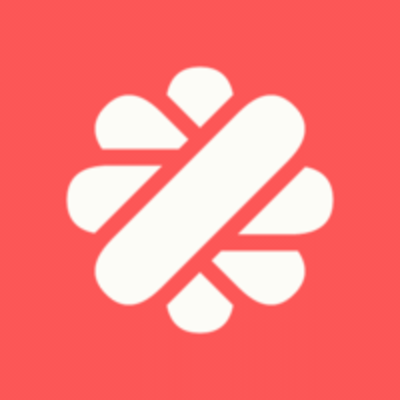 Malt
Interested in this job?
Questions and answers about the job