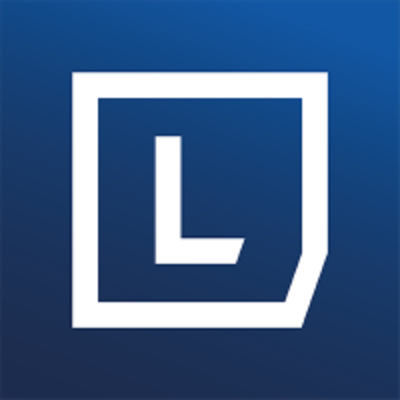 Lengow
Sales Development Representative - Italian market
Education:
3 years of college
Experience:
Not specified
Who are they?
In 2009, they set out on an adventure with a clear vision to help brands and retailers succeed in the new e-commerce era.
E-commerce & marketing teams, brands, agencies: they work together to manage product data, automate activity on marketplaces, and optimize performance on marketing channels. With their platform, 4,600 merchants sell their products on 1,600 partner networks in more than 42 countries.Their support aims to take merchants' business to the next level.
The more they improve their platform, the more they expand into international markets, the more they grow, the more ambition there is for Lengow to become the central platform helping every seller automate their e-commerce business and grow. Today, they are already focusing on the next 10 years and what they can bring to this ever-changing industry.
Job description
🤓 Lengow, an intelligent and automated e-commerce platform :

Since 2009, Lengow has been the indispensable e-commerce platform for multi-channel expansion in the European market: marketplaces, price comparison websites, affiliate marketing, display ad retargeting, social media, etc.
The Sales Development Representative is responsible for generating new lead­­s via outbound prospecting and b­­ooking appointments/meetings between these leads & our account executives for their respective geographical markets.
Your main tasks will be:
Use prospecting strategies to lead initial outreach to prospects (outbound)

Doing targeting market research on potentials following the corporate strategy (Ideal Customer Profile (ICP)/ Value selling methodology / Focus Account Strategy), identifying the right fit
Lead Generation (Cold Calling, Mailing, Linkedin, Social Selling, Events), building lead pipeline according to target industry sector and qualification guidelines.
Identify the needs and challenges of the prospective customer
Determine the prospect's interest in our services
Being part of 1st demos whenever possible (lead by AE) to improve sales speech and "show presence" as the 1st face to the customer to secure friction-free hand over
Schedule discovery meetings for our account executives & prospects
🪜 Hiring Process :
Phone call with Alexandre our Talent Acquisition Manager
Interview with Annaelle our Head of Sales
Business case with Annaelle and one member of the sales team.
Culture interview with Sebastien Blanc our CEO
Reference check and offer letter
A Bachelor or Master degree
A previous experience of at least 6 months (first contract, internship or apprenticeship) in a previous similar role and industry
A first customer-facing experience and the ability to work under pressure to hit targets
Fluency in English,Italian and Spanish.
Excellent communication skills
Excellent phone, writing, and active listening skills
Proactive self-starter who has a strong ability and desire to learn, grow, and excel in their role
Ambitious individual with lofty career ambitions who shows resilience
Rigor and organization
Confidence in building relationships
✨ Joining Lengow is also an opportunity to benefit from many advantages :
Annual salary: 35000 - 45000 euros
Ticket restaurant 8 euros by day
Malakoff Humanis Private insurance & Prevoyance.
Hybrid remote policy
Flexible hours
Bike mileage allowances or 50% of transportation tickets.
Remote allowances
Professional events (Devoxx, Meetup ...) and regular internal cohesion.
Questions and answers about the job