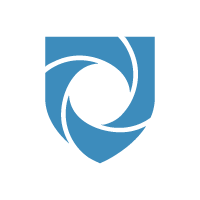 Jus Mundi
International Arbitration Intern Paris-based 6 months (Marketing team)
Partial remote authorized
Experience:
Not specified
This position was filled!
Who are they?
⭐Who We are ⭐ 
We make it easy for legal professionals to access global legal resources to help them protect the rights of people, businesses, and our society. Law should be applied fairly & equally. This concept is called the Rule of Law.
And we believe that building the Global Rule of Law is everyone's responsibility.
We raised $10M (Series A) to accelerate our growth and start deploying our solution in the USA. We also opened an office in New York this year.
Jus Mundi is used by leading international law firms, governments, corporates, and universities worldwide.
We are 60+, with 25+ nationalities from all kinds of backgrounds, ambitious & innovative talents in a journey to disrupt and reinvent an entire industry.
We all share the same core values:
Friendly
Explorative
Committed
Excelsior
You can be our next legal intern (content marketing) 😉
Job description
ℹ️ Job Description for a legal intern:
This internship is for 6 months (full time), ideally starting ASAP. However, the internship duration is flexible regarding your situation (bar school).
You will be working mainly alongside and mentored by a former arbitration lawyer who now manages Jus Mundi's Content Marketing. And you will also be an integral part of the Marketing team and the company's Sales and Product strategy.
Legal content marketing involves creating legal content but with the additional goal of showcasing our products (search engine, CiteMap, Conflict Checker, Jus Connect, etc) and helping our Sales team with prospecting. You will therefore have a chance to draft and edit legal content, and be more creative than in typical law firm memorials and briefs.
You will also help maintain and participate in the development of our Blog, newsletter, and pillar content (reports, collaborations, etc). Take a look at our latest arbitration report and toolkit for in-house counsel.
You will have the opportunity to work with leading arbitration practitioners who write for our Blog or work on specific projects (reports, interviews, testimonials, etc).
You will eventually be entrusted in managing some projects or collaborations independently. You will assist in creating and developing processes to streamline the team's work.
The role will also encompass more general marketing and business development tasks which will help you in the future when you work as a lawyer.
Your ideas will be welcomed! We hope you will become our Content Marketing Manager's right hand!
⚡ Your missions :
Help to create content, mainly in international law and specifically in commercial arbitration & investment arbitration (articles, reports, interviews, etc),
Work on our legal product-related content marketing,
Edit legal articles for our Blog and other projects,
Liaise with practitioners who collaborate with our Marketing team for content, events, and other projects.
💼Preferred experience as a legal intern:
You are currently a law student interested in better understanding international law and arbitration through the lens of informatics and cognitive technologies.
You have a Master 1 at a minimum. LL.M. welcomed. Preferably, you are studying international law or arbitration. You are available full time for the internship.
You wish to join a multicultural, fast-paced team where collaboration is key. You are eager to be a "Swiss-knife" with transversal skills that could be useful both for a legal and legal adjacent career.
✨  Skills:
Great interest in and knowledge of both investment and commercial arbitration is required,
You have excellent legal research and English drafting skills,
You are rigorous, and detail-oriented,
You know how to conduct legal research on Jus Mundi,
You have excellent communication to handle projects both with internal and external stakeholders,
Organizational skills are a must as you will work in a fast-paced and stimulating team,
You easily learn new IT tools,
English at a native or proficient level. The level of proficiency must be excellent to write legal content in English.
🚀  Your advantages:
😍 Working for a fast-growing global legal tech offering a disruptive product that is revolutionizing the way lawyers around the world interconnect and conduct legal research,
🤓 We guarantee a great learning curve,
💻 Hybrid working organization, mix between remote and on-site,
🍴Restaurant tickets (Swile card) for on-site members of the team,
🚆 50% of public transportation reimbursed for on-site members of the team,
🌎 English speaking team with an international atmosphere within the team.
Confidence can sometimes hold us back from applying for a job. But we'll let you in on a secret: there's no such thing as a 'perfect' candidate. So however you identify and whatever background you bring with you, please apply if this is a role that would make you excited to come to work every day.
Preferred experience
Administrative mandatory requirement
You must be able to deliver an internship agreement (convention de stage) to be issued by your university for the whole duration of your internship.
We do not sponsor visas for internships.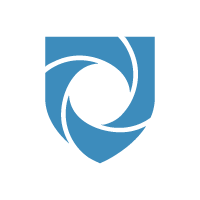 Jus Mundi
Interested in this job?
Questions and answers about the job