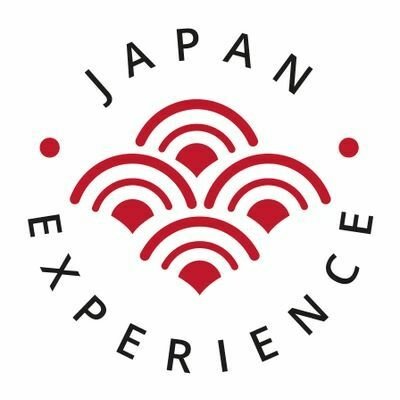 Japan Experience
Booking Agent (Start date ASAP) EN
Permanent contract

 

Occasional remote authorized

Education:

3 years of college

Experience:

Not specified
The company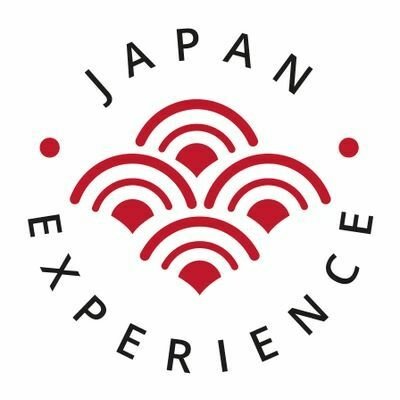 Japan Experience
Tourism

From 15 to 50 employees
The job
Booking Agent (Start date ASAP) EN
Permanent contract

 

Occasional remote authorized

Education:

3 years of college

Experience:

Not specified
This position was filled!
Who are they?
Founded in 1981, Japan Experience is one of the leading European travel companies specializing exclusively in Japan.
Our mission is to become the primary go-to brand for all Japan lovers, with three simple ideas at the core of our strategy : freedom of choice, people, and simplicity.
Freedom of choice allows travelers to book whatever they want, from a simple SIM card to a full packaged tour.
People are core to the trip experience, as customers interact with our travel advisors and Travel Angels in Japan.
Simplicity, thanks to a digital experience that makes traveling to Japan attractive and easy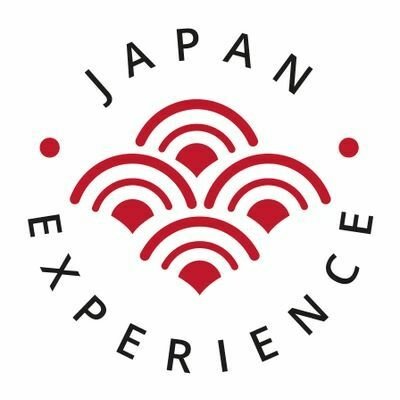 Visit the profile
Rencontrez Xavier, Managing Director

Rencontrez Shoko, Accounting Manager

Rencontrez Vincent, Sales Director
Job description
YOU MUST ALREADY HAVE PERMISSION TO WORK IN JAPAN. VISA SPONSORSHIP IS NOT AVAILABLE.
Based at our office in Tokyo, this role offers an exciting opportunity to join a dynamic and rapidly-growing French TO / DMC as it expands its footprint in Japan and across Europe. It is a perfect position for someone who is passionate about customer service, delivering a great customer experience, and ultimately, about travel in Japan.
As a part of the Booking Team, reporting to the Director of Operations, you are the critical component of the client's arrangements. It is absolutely imperative that you have an eye for detail, are meticulous and methodical in your approach, and can work at speed with minimal supervision. You must have a genuine and demonstrable passion for delivering and exceeding customer expectations.
You will be the first point of contact for our Europe-based sales teams who need to confirm our tours and the other products we sell for their clients. You will also be responsible for booking and/or confirming activities, services, car rentals and other orders coming through via our website.
You will also be the first point of contact for our supplier partners in Japan, so it is critical that you are someone who likes the hands-on nature of dealing with suppliers over the phone and via email (or occasionally FAX!).
There may be an occasional requirement to support the customer service desk as demand requires.
This is very much a teamwork role, just as much as it is an individual role. If you want to work in a demanding, but fun and relaxed environment, then please apply.
ブッキングエージェント(旅行業務予約担当者)の経験者を募集しています。
JAPAN EXPERIENCE株式会社 東京オフィスでは、2年以上同様の業務に携わった経験のある旅行業務予約担当者(ブッキングエージェント)を募集しています。
現在、日本及びヨーロッパでの事業拡大に伴い、ツアー宿泊業務等の予約担当者を募集しています。急成長をし続けているフランスのTO/DMCの一員となり、ヨーロッパ全域で事業を拡大していくための業務を担う、エキサイティングなポジションです。お客様をお迎えするためのおもてなしの精神を持ち合わせ、お客様にいかに良い経験をしてもらえるかを考えることができ、そして日本国内の旅行が好きな方には、ピッタリなポジションです。
仕事内容は、旅行手配の重要な部分を担っていただきます。ブッキングチームの一員として、これまでの経験を生かして旅行の手配をし、随時オペレーションディレクターに報告することが主な業務になります。細部にまで目が行き届く、几帳面、指示がなくても動ける、スピード感を持って仕事ができる、時には他の人に支持を与えることができる、ということが求められます。また、お客様により良い経験をしていただきたいという情熱を持っている方にふさわしい業務です。
ヨーロッパに拠点を置く営業チームの最初の窓口として、当社のツアーやその他の商品のご予約について、お客様に確認をしていただきます。また、アクティビティ、サービス、レンタカー、その他ウェブサイト経由の商品の注文の予約・確認も担当します。
また、日本のサプライヤーとの最初の窓口となり、電話やメール(時にはFAX)でやり取りをしていただくので、人とのコミュニケーションを取るのが好きな方に向いています。必要に応じて、カスタマーサービスデスクをサポートをしていただくこともあります。
この業務は、独立した業務内容であるのと同様に、チームワークでの業務部分も非常に大きいです。やりがいのある環境で、楽しくリラックスして働きたい方は、ぜひご応募ください。
Preferred experience
Responsibilities
Booking and arranging all client tours, activities and services.

Taking ownership of all arrangements in client bookings.

Preparing document packs in a timely manner to be sent to the airport for client arrival.

Ensure that where necessary, enquiries are directed to the right department for prompt action

To actively contribute in providing excellence in stakeholder relations both internally and externally.

Be proactive in suggesting new and effective ways to use internal tools, including other suggestions or ideas to improve upon current working practices.

Generating and producing reports to define next steps of action.

Be able to remain calm and collected under pressure, especially during peak season.

Other tasks and activities as required
Must-haves:
Passionate about travel, personable and self-motivated

Very strong knowledge of Japan as a destination – geographical and logistical (you will be tested on this).

Able to take the initiative and a proactive sense of duty.

Flexible and solutions-oriented individual; able to effectively adapt to changing needs and work across multiple cultures

Ability to segment and prioritise all enquiries (urgent, non-urgent, important etc.)

Excellent organisational skills with the ability to effectively manage your own workloads

Meticulous, methodical, accurate and able to work at speed, but not at the expense of these qualities.

Proven excellent standards of customer service

The ability to:

* think 'outside the box'.

* work independently as well as collaboratively with others

* cope well under pressure, stress and tight turnarounds.

* be relaxed and have fun at work within the team and still meet objectives and targets

Minimum language requirements:

* Japanese: Business level (N2 preferred)

* English: Business level

* Other European languages considered a plus
PERMISSION TO WORK IN JAPAN REQUIRED. We do not sponsor new visas.
Preferred:
Experience working in Japan's travel industry (ideally in an operational role dealing with suppliers).

International experience and mindset.

Computer skills:

Required: GoogleSuite, Apple OS

Preferred: 3CX, Filemaker, Avantio, SaaS
Profile:
A self-starter and go-getter.

Able to work with minimal supervision
業務内容
ツアー、アクティビティ、サービスの予約・手配を行う。

クライアントの予約に関する全ての手配を行う。

クライアントの到着に合わせて空港に送る書類一式を、タイムリーに準備する。

必要に応じて適切な部署に問い合わせを行い、迅速に対応する。

社内外を問わず、利害関係者との優れた関係構築に積極的に貢献する。

社内ツールの新しく効果的な方法を積極的に提案し、現在の業務慣行を改善するための新しい提案やアイデアを提供する。

次にやるべきことについて、提案及び報告をする。

特に繁忙期には、プレッシャーの中で冷静沈着に対応できること。

その他、必要な業務や活動
必須条件
同様の業務に2年以上従事した経験があること。

旅行に対する情熱があり、人柄が良く、自発的であること。

旅行先としての日本に関する地理的、物流的な知識が豊富なこと(これについては簡単なテストを行います)。

率先して行動することができ、また積極感をもっていること。

柔軟で解決志向の強い人、変化するニーズに効率的に適応し、多文化な環境においても仕事ができる人。

すべての問い合わせについて優先順位をつけ(緊急性、重要性など)、効率的に仕事をすることができる人。

優れた組織力を有し、自らの仕事量を効果的に管理できること。

几帳面で、整然としており、正確で、スピード感を持って仕事をすることができる人。

優れたカスタマーサービスの実績があること。

能力

既成概念にとらわれない思考

独立して仕事をするだけでなく、他者と協調して仕事をすることができる。

プレッシャー、ストレス、厳しい環境の変化にうまく対処できる。

チーム内でリラックスして楽しく仕事をすることができ、かつ目的や目標を達成することができる。

最低限必要な語学力

日本語:ビジネスレベル(N2が望ましい)

英語 ビジネスレベル

その他ヨーロッパ言語ができれば尚望ましい
望ましい経験
日本の旅行業界における業務経験(サプライヤーとの業務折衝経験があることが望ましい)。

国際的な経験、マインドをお持ちの方。

コンピュータースキル。

必須 GoogleSuite、AppleOS

望ましいスキル 3CX、Filemaker、Avantio、SaaS
自己分析
標準労働時間
40時間/週5日

09:00~18:00(1時間休憩入り)
試用期間終了後、ラインマネージャーの承認が得られれば、リモートワークも可能です。
休日/年次休暇 日本の労働法に基づく
給与:経験により異なります。
Recruitment process
Phone interview
Video interview
Face-to-face
Test
Offer
*Hiring schedule is also subject to Japan borders fully-reopening without travel restrictions.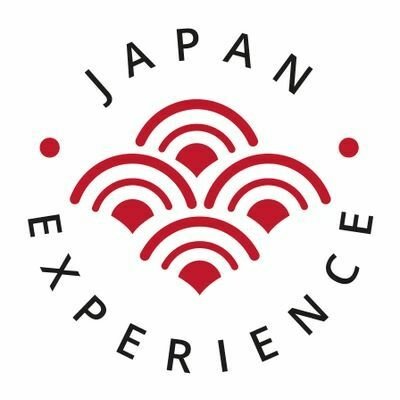 Japan Experience
Interested in this offer?
Questions and answers about the offer