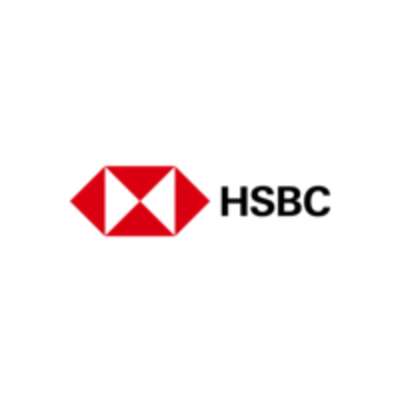 HSBC
Assistant Climate Risk Manager HBCE, Nature Risks - HSBC
Experience:
Not specified
This position was filled!
Who are they?
HSBC est l'un des 1ers groupes de services bancaires au monde. Nous conseillons plus de 45 millions de clients à travers 4 activités mondiales :
Banque de particuliers et de gestion de patrimoine
Banque d'entreprises
Banque de financement, d'investissement et de marchés
Banque privée pour la gestion de fortune
Notre réseau couvre 71 pays et territoires en Europe, Asie, au Moyen Orient et en Afrique, en Amérique
du Nord et en Amérique Latine. Avec près de 4 400 bureaux répartis dans le monde entier, nous
cherchons à être là où se trouve la croissance, afin de relier les clients aux opportunités de permettre aux
entreprises de se développer, et aux économies de prospérer.
Notre objectif : aider les personnes à réaliser leurs rêves et à concrétiser leurs ambitions.
Répertoriées sur les places boursières de Londres, Hong-Kong, New-York, Paris et des Bermudes, les
actions de HSBC Holdings plc sont détenues par environ 213 000 actionnaires dans 133 pays et
territoires.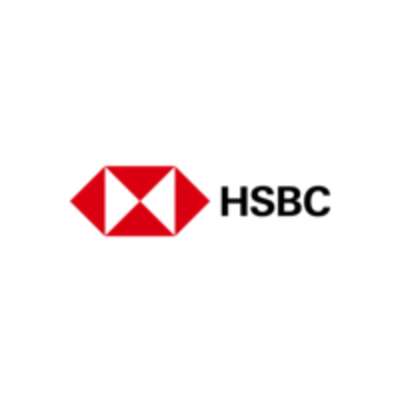 Let's go!
Rencontrez Nassima, Directrice Commerciale Marché des Entreprises
Job description
Key activities and decision-making areas:
Impact on the Business:
Support the development, assessment, and implementation of HSBC Continental Europe's approach to nature-related Risk
Be an Environmental Risk subject matter expert, responding to ESG Risk queries from colleagues across the region
Contribute to the definition and the implementation of environmental risks KPI with lines of business, Risk and ESG DAO teams
Ensure effective communication and understanding of relevant changes across key stakeholder
Support the HBCE ESG & Climate risks senior manager in the implementation of the physical Risk stress tests and of the new regulatory requirements related to the public disclosures / non-financial reporting of environmental risks, coordinating the actions across lines of business, Finance, Risk and IT
Customers / Stakeholders:
Engage with internal stakeholders, initiate working groups, obtaining required inputs and ensuring progress is well understood
Participate to French and European industry working groups dedicated to environmental risks (e.g., Fédération Bancaire Française, pilot for HSBC the inter-banks projects related to those risks such as TNFD)
Support the lead HBCE ESG & Climate Risks in the realisation of regular update of HBCE Risk Committee, the HBC Risk Management Meeting, the HBCE Climate and ESG Risk governance committee
Communicate and train on the nature-related risk framework HBCE stakeholders and ensure that the framework is understood and deploy across business/functions
Support the materiality assessment of Environmental risk across bank activities including financial and non-financial risks areas
Respond to the questions and requests from the regulators and provide them with regular updates on environmental risks topics
Teamwork:
Support the delivery of a HSBC Continental Europe approach to Climate & Environmental Risks across the HBCE perimeter, working with a range of stakeholders in own team and other areas.
Develop subject matter expertise on Climate & ESG Risks
Operational Effectiveness & Governance:
Ensure that Malta, Germany and HSBC Continental Europe regulatory requirements in term of environmental risk management are aligned.
Review processes and procedures to ensure risk requirements are met
Typical Targets and Measures
Impact on the Business:
Delivery of Environmental Risk framework and activities on time and within budget
Evidence of working collaboratively with other areas
Provide all necessary analyses, briefings and documents in a timely manner and to satisfactory standard
Proactive identification of material issues and themes and remedial action proposed/undertaken to ensure addressed
Customers / Stakeholders:
Positive feedback received
Deadlines met
Teamwork:
Delivery of all required activities on time and within budget
Evidence of excellent collaboration
Positive feedback received from team members and other stakeholders
Operational Effectiveness & Governance:
Evidence of excellent collaboration
Positive feedback received from team members and other stakeholders
FIM guidelines followed
MAJOR CHALLENGES:
Define a HBCE Nature-related framework which comply with the Group Risk Management Framework and the industry wide approach in term of environmental risk management.
Disseminate the Nature related risk framework across HBCE, Germany and Malta and ensure its embeddedness across all risk types and within risk management practices.
Working across GBM, MSS and CMB, responding to different risk impacts, without diluting focus.
Understanding and communicating priorities with major stakeholders.
ROLE CONTEXT:
The role will be part of the Continental Europe Enterprise Risk Management team and will support the activities of the Lead HBCE ESG & Climate Risks regarding the integration of Nature-related Risk into our Risk Management practices.
The job holder will work closely with other teams, in particular within Global and Europe Risk, Finance, businesses and respective functions to deliver required changes
The Nature-related Risk activities are managed in parallel of the Group Climate Risk programme due to deadlines set up by the European and French regulators which are ahead of the UK regulators deadlines. It will be expected that the job holder will collaborate and share best practice with Group and Regional colleagues.
MANAGEMENT OF RISK:
The job holder will ensure the fair treatment of our customers is at the heart of everything we do, both personally and as an organisation.
The jobholder will continually reassess the financial and non-financial risks associated with the role and inherent in the business, taking account of changing economic or market conditions, legal and regulatory requirements, operating procedures and practices, management restructurings, and the impact of new technology.
The jobholder will ensure internal Policies are always adhered to, and in particular, that any changes being implemented are aligned to evolving Climate and Nature-related Risks policies.
OBSERVATION OF INTERNAL CONTROLS:
Adherence to the FIM Policies
Preferred experience
Knowledge:
Knowledge of ESG and / or Sustainability Risk is preferred but not required
Detailed knowledge of HSBC's risk and control framework, including a good understanding of the principal risk types
Experience and understanding on regulatory landscape
Understanding and experience of policies, systems and processes used for credit approval and credit management
Knowledge and experience of the use and application of risk appetite tools
Experience:
Proven track record of delivering projects within a team, delivering results on time and on budget, and managing own time effectively.
Experience of influencing stakeholders including senior management
Experience of leading the development of data solutions and reporting.
Experience of working with business and IT to develop and deliver strategic change programs
Skills:
Leadership skills
Excellent communication and influencing skills
Quantitative analysis skills
Ability to work with individuals across different business lines and functions
Self-motivated, customer focussed with an ability to solve complex problems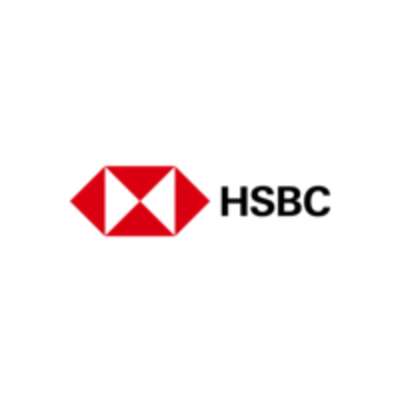 HSBC
Interested in this job?
Questions and answers about the job