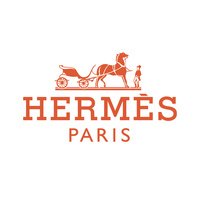 Hermès
E-Merchandiser
Permanent contract

 

Seoul

> 5 years
The company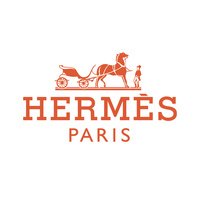 Hermès
Luxury, Selective Distribution, Digital

> 2000 employees
The job
E-Merchandiser
Permanent contract

 

Seoul

> 5 years
Who are they?
A creator, artisan, and seller of high-quality objects since 1837, Hermès is an independent, family-owned French house.
Driven by a spirit of continuous entrepreneurship and high standards, Hermès cultivates its employees' freedom and independence with responsible management.
The company perpetuates the passing-on of exceptional know-how through a strong regional presence that respects people and nature. Sixteen artisanal trades feed the creativity of the company, whose collections are presented in over 300 stores around the world.
Job description
General Role
To support the extensive growth of e-commerce activities in Hermes Group, Hermes Korea operates e-commerce for Korean market.
The e-merchandiser oversees Korea E-store merchandising and ensures the customer journey on Hermes.com. He/She is responsible for leading growth by building strategy for new collection buying, managing stock efficiency, and animating product offer online. By his/her action, he/she monitors the digital window of the brand in Korea and is also accountable for developing bridge between online and offline, keeping in mind Hermes' strong drive for omnichannel strategy.
Main responsibilities
E-STORE PERFORMANCE ANALYSIS
• Develop strong e-catalogue strategy to maximize sales while maintaining healthy metier mix
• Optimize buying investment and promote stock efficiency
• Improve digital customer journey by analysing platform performance and traffic KPIs.
E-MERCHANDISING
• Assist and also lead e-store buying session in Podium
• Manage product offer KPIs such as number of product offer online, online publishing % vs Korea buying skus, balance of sales mix by metier
• Prepare buying recommendation based on e-catalogue strategy
• Work with retail merchandising to build an omnichannel offer: cross-check sales performance by stores and by customers
• Work on Casper offer: casper product selection, stock eligibility, display, order and transfer request
PRODUCT DISPLAY AND WEB CONTENT DEVELOPMENT
• Drive sales by publishing correct products on the website, following the commercial and communication priorities
• Define the best possible layout for the product grid allowing an easy and fluid navigation for the visitor
• Manage digital contents (image and text) of new products in collaboration with Group digital and metiers teams
• Optimize the e-search results
• Create editorial content pages in collaboration with communication team
NETWORK
• Work closely with Hermes Group Digital Department and Metiers
• Participate in Global E-Merchandising Summit to take part in the global community with other markets
• Build partnership with local Retail Merchandising Team, Communication Team and store managers in order to serve the role of brand site and support the need of whole organization
Profile
Product and retail merchandising skills:
• Mature analytical skills (dashboard, excel, e-commerce software skills)
• Luxury and fashion trends knowledge and interest
• Experience in retail merchandising for international brand is preferred but not required
Digital knowledge:
• Web Analytics tools (Google Analytics)
• Understanding of funnel and conversion analysis • Understanding of traffic KPIs
• Omnichannel scenarios
Language:
• English and Korean mandatory
• French optional
Behaviour and mindset:
• Analytical, synthetical
• Team player and humble spirit
• Good communication skills • Quality driven
• Ability to work under pressure
• Ability to adapt and high flexibility
• Highly organized with exceptional attention to detail
Required experience :
5-7 years experience in the field of fashion merchandising
Experience with international brand is preferred but not required
Questions and answers about the offer
Add to favorites

Share on LinkedIn

Share on Facebook

Share on Twitter